Most dogs love treats.
It's pretty much their favorite thing on earth besides their owners.
However, some dogs like to be picky and resist the allure of treats.
This makes it much more difficult to train them to do anything!
So how to do train a dog that's not treat motivated?
Read on for our tips!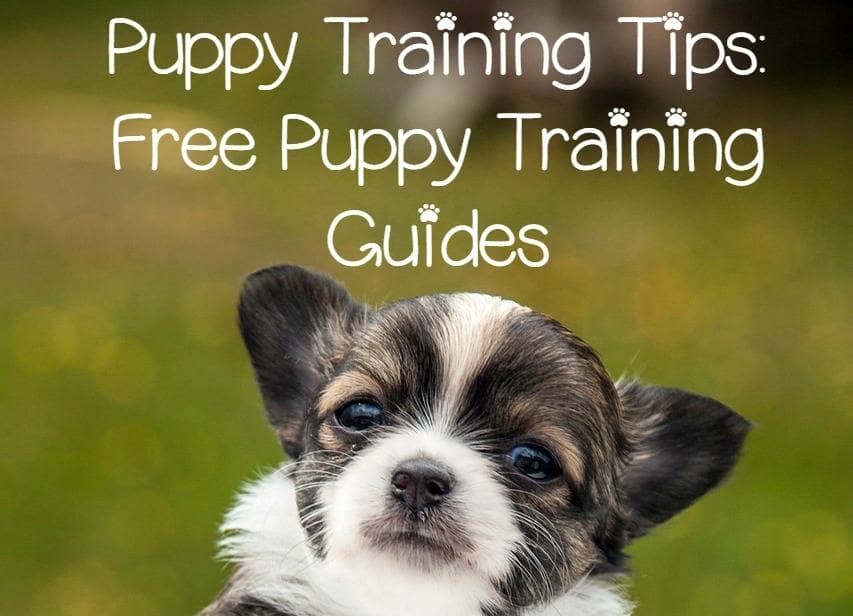 How to Train a Dog Who Isn't Treat Motivated 
Thankfully, not all hope is lost when your pup doesn't respond to treat-motivated training.
There are certain tips you can use to make treats a more motivating factor for your pup.
After all, all dogs are motivated by food whether they show it or not.
The key is to find something that will grab their attention.
Related: 4 Simple Training Tricks for Increasing Focus in Your Dog
Tip 1: Doubling Down
Honestly, an ordinary dog treat just might not be special enough or taste too badly for your picky little pooch. They might feel like they deserve more for rolling over or giving paw.
In fact, they might just be smart enough to know that you'll give them almost anything to further their training. You'll need to find something super tasty to grab their attention.
Instead of a traditional treat, try giving them a little bit of human food. A piece of cheese or some grilled salmon works great. Peanut butter is another favorite among our furry friends.
Just make sure that the human treats you're offering are healthy and dog-safe.
If your dog has food allergies, you'll want to consult with your vet first.  Every dog's digestive system is different and they might react weirdly to your treat of choice.
Related: 10 Unexpected Human Foods That Are Safe for Dogs
Tip 2: Make Sure Your Dog Doesn't Always Have Access to Food 
If your dog isn't responding to treats, it's probably because they're simply bored by food.
In other words, if you're leaving a bowl of food
out all day, your dog will feel like there's nothing special about food; so, they won't work for it when it's used as a reward.
This is why designating a feeding time is extremely important to dog training; it allows them to feel like getting their regular food is a treat to them.
Essentially, it gives their food a special quality that will carry over onto their thoughts about treats over time.
It's important to keep this feeding time consistent–once in the morning and once at night– to make sure your dog won't be too full when it's treat time during training.
Related: The Puppy House Breaking Schedule Cheat Sheet You Need 
Tip 3: Get Rid of Distractions
Distractions are the enemy of training.
From a person entering the room to a squirrel running up a tree, these types of things can ruin any type of dog training session.
In fact, these distractions might be the reason your treats aren't appealing to your dog; they might feel like something else is much more deserving of their attention.
Finding a place without distractions is imperative to successfully train your dog.  You want them focusing on you and the treat rather than a random cat or person walking down the street.
Furthermore, getting rid of distractions is very important for an owner with a brand-new dog that's still getting used to the environment around them. Realistically, a quiet room that's facing away from the street would be your best option.
Now, if your dog is still not responding to treat motivated training after trying the three actions above, there are a couple other things you can try.
Tip 4: Use Play as Positive Reinforcement
You can use playing with them as a reward for doing a good job in their training.
It will give them some positive reinforcement by showing your dog that what they're doing is something meant to be rewarded. Positive reinforcement is the key to any type of dog training.
More importantly, it will help you create a more loving bond with your pup.
In terms of the actual training, you should hold a toy out like you would a treat. Then, when your dog accomplishes the task, reward them by using the toy to play with them.
It sounds easy, however, it's difficult to calm down your dog after they engage in play.
This is a problem because dog training requires a lot of repeated actions to fully ingrain the trick or command into your dog's mind.
It will take a little bit of patience on your part to use this method effectively.
Tip 5: Use Praise and Pats as Rewards
As dog owners, we all know dogs love to please us. Use this to your advantage during your training session by keeping your voice calm and soothing.
It will increase the likelihood your dog will understand what actions promote this kind of reaction from you and make your affection seem like a reward to your dog.
Pats and scratches can also convey this reward-based system.
Your dog will associate a trick or command with extra pats and snuggles. In the end, you won't need the treat to have them understand what you command you want to be followed; affection will be their reward.
As with the play-training method, this too will take more time and patience.
It isn't as instant as a treat-motivated training system. However, it might offer a bigger reward by creating a more loving bond between you and your dog.
Honestly, it really just gives you more of a reason to pet your dog!
This video provides great tips
Use These Tips to Make Your Dog Training Experience Go Smoother
This is really about finding out what your dog finds to be a satisfying reward for their training.
It's going to require a lot of patience and time, but, the experience will be extremely rewarding to both you and your dog.
You'll both learn so much about each other that will make your relationship better than ever.
Do you have any other tips for how to train a dog that isn't treat motivated? Share below!