Does your dog suffer from WCCS or "wild child canine syndrome?"
Is his hyperactivity so out-of-control you're not sure what to do?
You're not alone (so much so that WCCS is a recognized phrase).
In this post, we will take a "power-walk" through some effective training methods so you too can learn how to train a dog to settle down.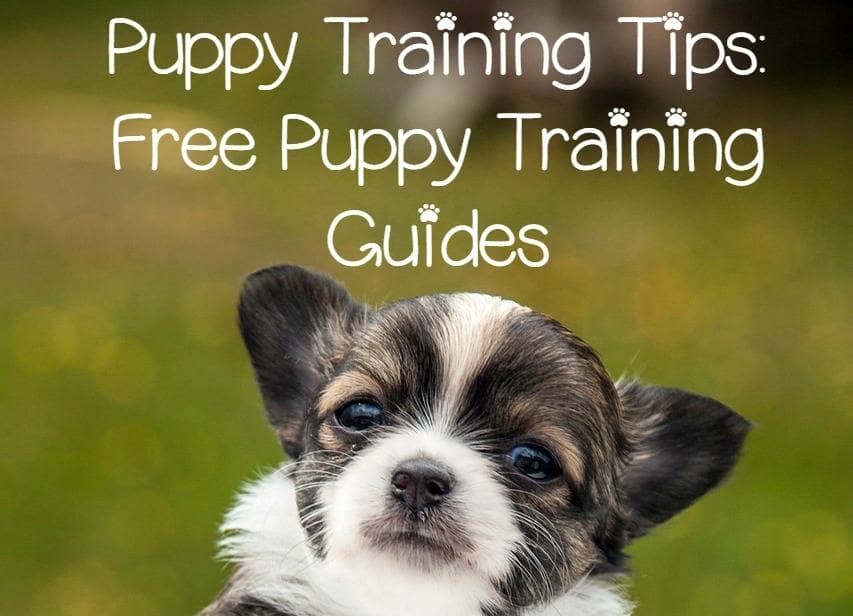 How to Train a Dog to Settle Down
Affiliate links included below. If you make a purchase through these links, we earn a small commission at no extra charge to you. Thank you for your support!
1. Exercise is Key
Many dogs are hyperactive simply due to the lack of exercise. Working breeds, such as the Golden Retriever, and the Border Collie, and some smaller breeds like the Jack Russell are all known for needing more than a few minutes of vigorous daily movement.
If you have a genetically predisposed pooch that requires a lot of exercise, getting him outside for long walks, jogs, hikes, agility training, or anything that burns off the excess steam is going to be paramount in taming his inner WCCS.
Grab these agility dog training tools to help you get started!
2. Routines Build Confidence  
Animals thrive on routine. If your dog is suffering from hyperactivity, it may be due to inconsistencies in his life. This is especially true for rescue canines that may have been bounced around from home-to-home.
Routines build confidence, which in turn can lower stress levels, calming your pooch's need to "act out."
An example of a routine may look similar to this:
Morning – Walk, breakfast, some playtime, then a few hours rest while everyone is at work and school.
Afternoon – Outside for potty break, some playtime, and snacks.
Evening – Dinner, and a walk, playtime.
You don't have to schedule every waking moment of your dog's life, but having a routine and sticking to it (the best you can) will provide your pooch with the stability he needs.
3. Smart Toys Equal Mental Stimulation
There are many breeds that are known for being a bit destructive when they become bored. Pet toy manufacturers have jumped on this wagon to help you with tough toys that require your canine companion to work at "solving the puzzle."
These items include the Kong
or Buster Cubes
, which use treats or your dog's kibble to motivate activity – you can feed your dog his entire meal with one of these inventions.
Check out this YouTube Video of the Buster Cube in action.
4. Obedience Training
Every dog should have basic dog training. These skills include, sit, stay, come, heel, and leave. Training your dog, not only makes him more pleasant to be around, but it provides him with structure. Well-trained canines tend to be calmer and are definitely easier to control.
Using "Sit" as a default command can be a "life-saver." Sit is one of the first commands taught to any puppy or adult dog. In fact, it becomes so reinforced that most dogs will default to the sit position.
To teach your hyper pooch to sit,
Hold a treat at the end of his nose, moving it slowly back a few inches.
Raise the treat above his head and give the command "Sit."
Most dogs will automatically sit as they reach for the morsel; however, if your pup backs up, gently guide his rump down (with your other hand) while repeating the sit command.
Reward when the action has been accomplished.
This video does a great job of showing you how to train your dog to sit. Check it out:
5. When Do I Need Professional Help?
If you have tried everything to get your pooch to settle down and are still experiencing issues, you may need to call in a professional. This person may be a trainer that can guide you through each lesson to help you and your pooch learn where you're going wrong.
A professional trainer can also take over and train your dog for you; however, it's always better if you go through each lesson with your pooch – it builds strong bonds.
Too Much of a Good Thing?
We know that exercise can help tame a hyperactive canine. But what if the wrong exercise is actually causing the problem?
Dog trainer and owner of All Dogs Gym and Inn, Gail Fisher explains that allowing a dog to chase a ball into the water for 30 minutes or more raises adrenaline levels (something that takes days to subside). When the dog becomes over stimulated, its adrenal glands continue to fire, making them more likely to stay hyper even after the exercise is over.
So we may think the pooch needs more exercise when in reality it's only creating a vicious circle. If you notice your dog is more agitated after certain activities (like a trip to the dog park), then try different means to get him moving.
Calming the Beast
If your dog is hyperactive, then follow these tips to help calm the beast. Exercise, mental stimulation, smart toys
, and obedience training are all good methods to help with a "busy" canine. However, know when you need help and be aware that not all dogs can handle all types of exercise.
Too many good dogs end up in shelters simply because their pet parent failed to do the proper research or gave up on the dog without having tried all there is to do.
If you have a hyper canine and have some tips, tricks or hints you want to share for how to train a dog to settle down, feel free to drop us a line in the comments section.