Oh, the humanity!
You want to play with your new bundle of fur, but your pup is zonked out for hours on end.
Just how many hours a day do puppies sleep??? Turns out, a lot!
If you're worried that your new pup is sleeping too much (or not enough), read on to learn everything you ever wanted to know about puppy sleep habits!
How many hours a day does an eight-week-old puppy sleep? How long do puppies normally sleep at night? We'll answer these and many other burning questions you may have about these adorable fur babies. Read on; it'll be enlightening.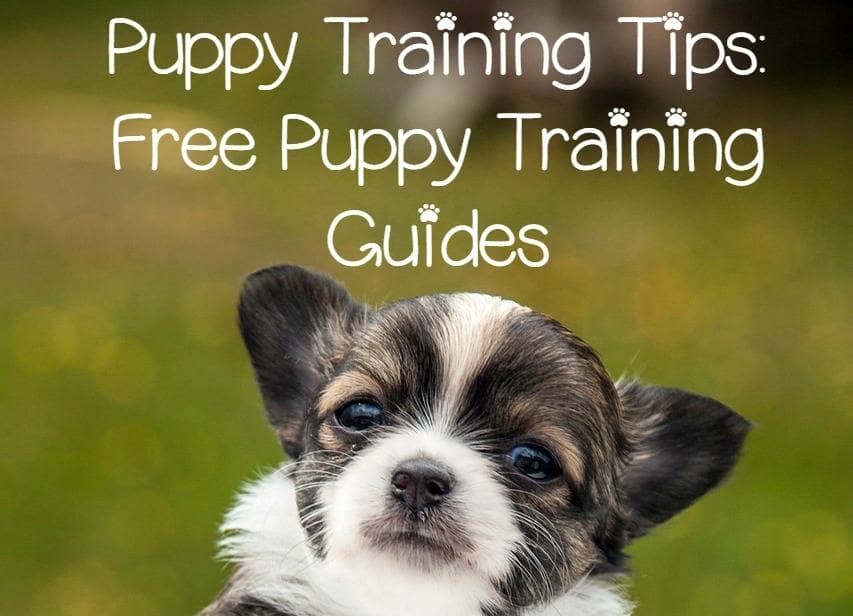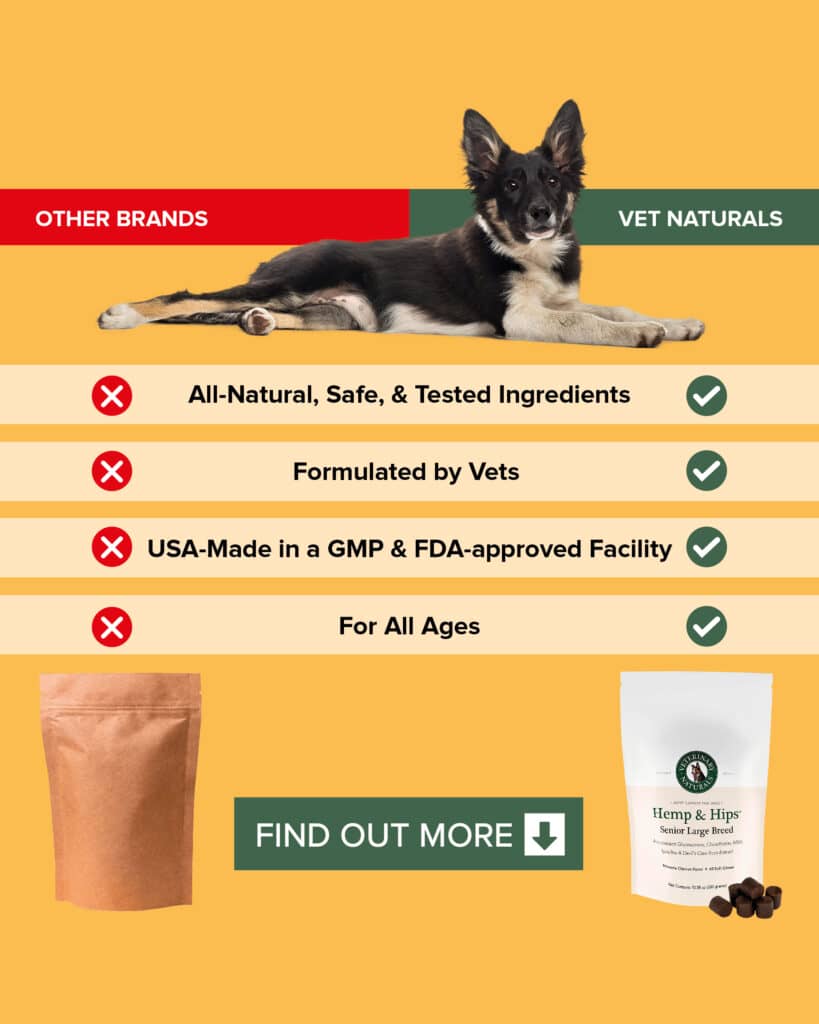 Why Do Puppies Need Sleep?
Is there anything cuter than a sleeping puppy?
Besides being outrageously adorable, you may be surprised to learn that while your puppy is catching up on those well-earned ZZZZ's his little body is still hard at work.
That's because while a puppy sleeps, his brain and his central nervous system are developing.
Sleep enables your pup to strengthen and tone his muscles and bones, as well as to keep his immune system at optimal capacity.
A puppy that doesn't get enough daily slumber can become cranky, destructive, and be at a higher risk of illness and infection.
How many hours a day do puppies sleep?
Let's go over some of the common puppy sleep questions and answers, then we'll get into tips to help your puppy sleep!
How much do puppies sleep at 8 weeks? How about at 9 weeks? 
Puppies start off their lives sleeping 90% of the time; that's almost 22 hours each day up until around 6 weeks!
As the pup ages and develops, he will spend less time in dreamland; however it is still normal for puppies at the ages of 8 weeks, 9 weeks and 10 weeks-old to sleep from 15 to 20 hours each day – so breathe easy.
How much does a 11-week old puppy sleep?
You can expect an 11 to 12 week-old puppy, on the other paw, to sleep on the higher end of that average. At this stage of his development, he will experience a growth spurt.
This can seemingly come on overnight and is very taxing on a small fur body, so extra sleep is necessary and should be provided for your puppy.
I've also seen people ask "do puppies sleep a lot a 3 months?" Since 12 weeks is three months, there's your answer above! 
How much do puppies sleep at 6 months? 
When your puppy reaches 6 months-olds, his developmental processes will have slowed, so you can expect him to sleep from 16 to 18 hours each day.
As your pup moves into his adult stage, this sleep time decreases even further; approximately 12 to 16 hours each day.
If at any age you notice your puppy is sleeping a lot and is experiencing any other symptoms that are out of the normal, then be sure to contact your veterinarian for a throughout check-up.
Tips to Help Your Puppy Sleep
Like children, puppies don't always know when it's best for them to sleep (and not just because we need a break). Here are some helpful tips to getting your puppy down for a nap or the night.
Tip # 1 – Make it "Sleep-Friendly"
Many households (especially those with children) can be busy and even noisy. This can be very stimulating for a puppy.
To help your furry pal get some rest, create a sleep-friendly space. This could be done by placing a crate away from the hustle-and-bustle of the family, in a separate room or even your own bed.
Tip # 2 – Adjust His Sleep for Routine Changes
If your puppy had a change in his routine like unexpected visitors or a trip to the veterinarian, you could expect him to need some extra time to settle down.
If the experience was stressful (like having a vaccination), he might need extra sleep.
Tip # 3 – Puppy Playtime
When your pup is awake and active, he will need ways to burn off his excess energy.
Whether this is interactive toys, food puzzles or even a pet sitter to come in while you're away at work, giving your puppy the exercise he needs will help him drift off when needed. 
How can you teach your puppy not to bite during playtime? Read: Should You Worry About Pitty Puppy Nips & Bites?
Tip # 4 – Hydration Time
Puppies that need to pee will not sleep. For nighttime sleeping try to limit your pups water intake one hour before bedtime.
This gives him time to make that final "outdoor" visit before he drops off for the night.
Want to know "When should a puppy be potty trained?" or learn how to potty train a puppy on pads? Check out our puppy housebreaking schedule!
Tip # 5  – Adjust the Noise Level and Lighting
Like some humans, puppies find it hard to sleep when it's noisy or bright. For this reason, if your puppy sleeps in your bedroom, try turning down the volume and brightness of your devices. These can both cause your pup's senses to be stimulated.
Also, if you have a bright streetlight or the sun streams into your bedroom early in the morning, try blackout shades or curtains.
Tip # 6 – Play Soothing Sounds
Some pet parents have found that playing soothing sounds before puppy's bedtime has helped calm the "savage beast." It can also alleviate whining and anxiety as well as drown out other noises or sounds that are unfamiliar that could be upsetting your new fur baby.
Dr. Carolyn Lincoln, a vet, dog trainer, and owner of Play to Behave, recommends using the specially produced "Through a Dog's Ear." This musical CD is based on the research of the effect of tempo and octave levels on dogs. Check it out below. 
Tip # 7 – Be Patient
Puppies will awaken more at night than an adult dog, so be patient while your little one is learning the ropes.
An action-packed day, empty bowels and bladder, a few small treats and a cozy place to settle in for the night will all go a long way in helping your puppy be a sweet-sleeper.
How do I get my puppy to come when called? Check out these puppy training basics!
Developing a Sleep Routine For Your Puppy
Puppies thrive on routine, planning a schedule and sticking to it (the best you can) will help you and your fur baby.
Here is a sample schedule that may prove helpful.
Puppy wakes up, take him outside for potty

Feed breakfast – check this guide for how much food to feed a puppy!

Your pup will most likely need to "go again" after eating, so take another potty break.

Engage your pup in 30 to 60 minutes of activity. This could be playtime, social time, walks or just snooping around the yard (supervised, of course).

Nap time. If your puppy drops off naturally, leave him be. However, it's always best if you can let him sleep in his own special area (kennel, bed, etc.). Depending on the age and breed of your pup, this nap could last anywhere from 30 minutes to two hours.

Upon awakening, your pup will need another potty break.

Feed lunch

Another potty break.

More playtime for about one hour.

Nap time once again

Outside once awake to relieve himself

Playtime again. This could be indoors or outdoors.

Possibly another short nap.

Yep, you guessed it: another potty break

Dinner.
The evening hours are going to be similar as the daytime and follow a routine. For example; feed, a walk, time spent playing and interacting with family members, then a quick bathroom break before bed.
Bring your pup to his nighttime sleeping spot (or the one you have designated as "his spot") to make it easier for him to settle down and go to sleep.
Can an 8 week old puppy be potty trained? Yes. You can start this routine as early as eight-weeks-old to help your puppy begin his training.
Middle of the Night Potty Breaks
Young puppies are not able to hold their bladders all night long. For this reason, your pup will most likely whine to go outside.
Experts recommend using a pee pad in your puppy's crate just in case – although dogs usually don't like to soil the area they sit or sleep in.
If you have placed the carte next to your bed, he will most likely make a sound before he has to go. Remember to remain as neutral as possible when you get up to take him out.
You don't want your puppy to think it's time to play. Talk to him in gentle tones and be "as boring" as you can be (which probably won't be difficult at the wee hours of the morning). Once outside, stand in one spot and wait for him to go and then say, "good dog."
Back To Bed
When you take him back inside, do so calmly, and once again, without making a big fuss. Put him back in the crate, close the door, and get back into bed.
Giving your puppy too much attention in the middle of the night can be counterproductive, as he may just start waking you up to get the attention, without having to go potty.
Puppy Bladder-Holding Skills
As your puppy grows, he will gradually build bladder control and will be able to sleep through the night without needing to go outside as frequently.
Experts have given us a good rule-of-paw to follow regarding our puppies "holding time;
"For every month-of-age, add one, and convert to hours."
For example, a two-month-old puppy could hold its bladder for three hours. So, if you sleep for eight hours, you'll need to get up twice during the night to let your eight-week-old puppy out to pee. You will also want to remember that smaller dogs may not be able to hold it as long as bigger breeds.
However, if you find that your puppy is peeing more than "normal" it could be a sign of a bladder infection or other health issues, so consult with your veterinarian to be sure.
Let Sleeping Dogs Lie
Let sleeping dogs lie is the perfect adage for a raising a happy, healthy fur baby. Puppies need their sleep to develop their brains and their bodies.
Help them get optimal rest by following our tips and by creating a schedule. Remember to keep it simple and low-key for those mid-night potty breaks and be patient while your canine companion learns the ropes.
If you have recently adopted a puppy and want to share some tips, stories or just to say "Hey" we'd love to hear from you. Drop us a line in the comment section. Go ahead, don't shy.