How many different types of pitbull puppies are there?
 It may seem like there are so many, and really with cross breeding between the different main breeds, there can be.
Whatever the breed, they all appear to be tough and mean, and that is probably why so many people fight them (the thought makes my stomach churn).
The reality is they are gentle and loving animals and if you decide to bring one into your home, you will forever be changed.
The Different Types of Pitbull Puppies
American Pitbull Terrier:
These were once known as 'nanny dogs'.  You can Google 'nanny dog' and you will be flooded with old photos of American Pitbull Terriers with small children, even babies.
Today most people would question whether you should even have one in your home around children, and is really unfortunate, because they are really gentle around children.
Related: Our Top Pitbull Puppy Training Tips
My Chowda (I didn't name her) was amazing around our daughter.  We got her as a puppy when I was 5 months pregnant.  Before jumping on the couch, she would sniff and make sure she had room, she would lay right by us if we were out at a friend's house to be sure she was looking out for any possible danger.
When I drove across country with my daughter and Chowda, she would lay closest to the door (and barely slept).  She took a mothering role when I brought home a Chihuahua and loved our cats too.  Just a really gentle and protective (but not aggressive) dog.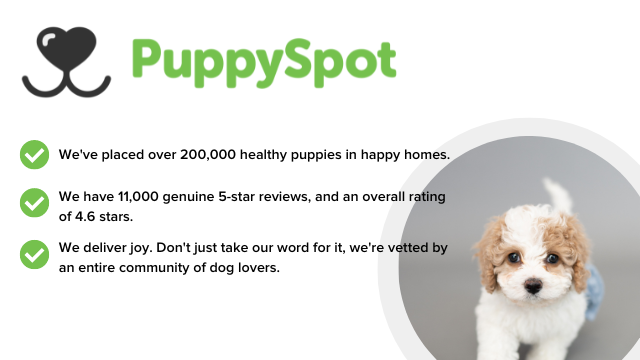 I always thought Chowda has some cool markings, but every time I walk her someone always mentions her markings or how beautiful she is.
American Staffordshire Terrier:
Have you ever seen the WWI poster depicting a dog (below for your reference)?  This is that dog, he was named Stubby and actually earned Sergeant rank.  He was also the most decorated dog of WWI.
He is short compared to other breeds of pitbull (I am guessing that is why the WWI dog was named stubby)  These guys love their humans and really thrive when they feel they have a job to do.  They can be a bit stubborn when training, but they can also make it fun, they are a bit clownish.
He loves to dig, so scold him when you find him doing this so your yard does not look like a landmine field.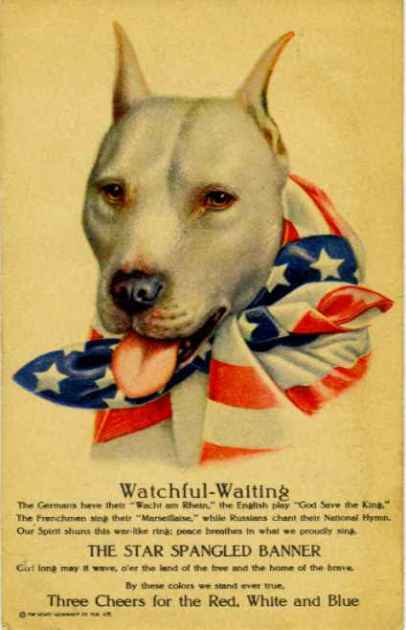 He loves kids, and needs exercise so those go well together!  He definitely looks a lot meaner than he is.
Some might choose this dog because of his tough look, but are pleasantly surprised to learn he is really is gently and loving and prefers to play over being tough.
 Take him for a good walk everyday and play with him and he will live a happy life with you.
He is a protective of his family and always on alert, that does not mean he is aggressive, it just means is always on the lookout for possible danger to his family.
Like any other dog, he needs to be socialized early to people, kids and other animals.  So take him for walks down Main Street and let people interact with him.
Really, they are the same dog aside from the obvious coloring differences.  Breeders have banked on the myth that these 2 types are more superior than any other coloring the breed has.
Red-nosed have copper-red nose and coat, red to amber eyes, red noses and red toenails.  Their temperaments aren't any different, it really just comes down to which color you prefer.
Once you own a pitbull, you may never own any other breed of dog.  Their love and loyalty and how gentle, sensitive and perceptive they are is just amazing to me.
And it is not just my bias!  My aunt (who works for a vet) has had a few dogs in her time, and when she brought home Elvis, she was hooked.  Now she has a red nose pit puppy for her girls.
 Do you own one?  Are you considering bringing a pit home? Do you have a favorite among the types of pitbull puppies? Share your stories with us below in the comments section!