How does a breakup affect a dog?
That really depends on a lot of things!
For example, did you have to move to a new home?
Was your dog close to your ex?
Is your dog sensing your pain rather than feeling his own?
We'll answer these questions and more to help you determine just how much your breakup affects your dog.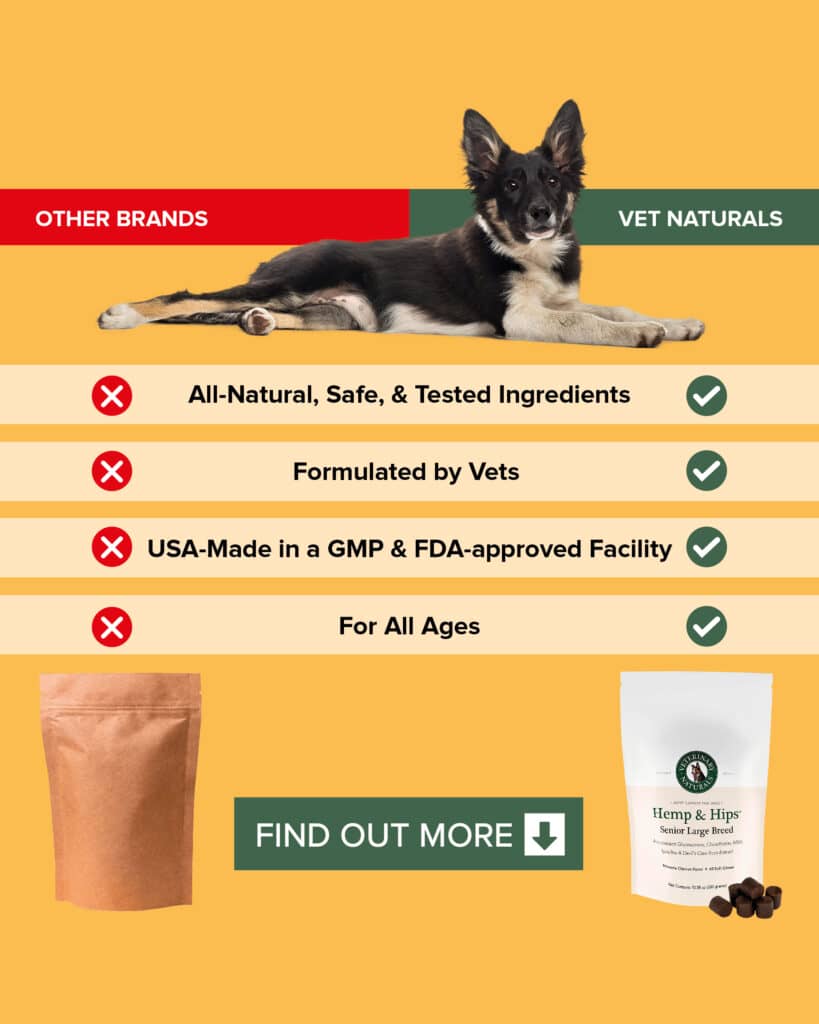 Content & Quick Navigation
How Does a Breakup Affect a Dog
Sometimes breakups are easy, but more often they are not. Usually, there is a lot of shouting and crying involved, not to mention the ugly words said in the heat of the moment.
And then the time comes when you have to pick up your stuff or move house and tell your friends and relatives the bad news.
However, when it's all said and done you suddenly realize that you still have one more thing to take care of. I'm talking about Rover – your dog, who has been a loyal companion for ages.
Deciding who gets to keep the dog would probably be the hardest thing to do, that is, if you don't have children. And no matter who wins, you can't but ask "How does a breakup affect a dog?"
This thought will bother you, especially if you start to notice that Rover is not up to his usual behavior after the separation.
You might even worry that the dog misses your ex too much and wonder what you can do to aid him in this situation.
Don't sweat it anymore. We're going to talk about how a breakup affects a dog, so keep on reading.
The winds of change
Before the actual breakup, usually, there are a couple of weeks/months when you feel that things are not going well and that the feelings you had for one another are long gone.
That's why you argue so much with your partner over things which will seem insignificant later and can't seem to find the right way to communicate.
Well, you're not the only living creature who knows that something is not right.
Studies have proven that our pets know when we're happy, sad, angry, or worried. They can detect the smallest chemical change in our bodies through their fantastic sense of smell.
What's more, they are experts at reading your body language and predict what you're going to do, because they observe us every day and follow every move we make.
So, even before the breakup, your dog is already affected by the negative emotions flying around the house.
He understands that both of you are miserable, but he doesn't know why. In the dog's world, there are no concepts of "divorce," or "breakup." To make matters worse, there is no way that you can explain to him what's going on.
All the tension, the disputes, the shouting might stress your pet long before you get to the breakup point.
In addition to this, while you're distressed and upset, it's very likely that you won't be following your established routines.
You might not be up for a walk in the evening because you've chosen to stay and work overtime to avoid another screaming match.
Or you might forget to feed Rover on time because your mind is occupied with other things.
The routine deviation confuses Rover and makes him anxious. Don't be surprised if he exhibits symptoms of stress such as:
Lack of appetite
Barking more than unusual
Diarrhea or constipation
Yawning
The Effects of a Breakup On Your Dog
When the last of the luggage has been packed, and you've said your goodbyes, you have closure. You know that your ex is not going to come back through the door anytime soon.
However, your dog can't comprehend it. The only thing Rover knows is that someone who used to be around is not here anymore, but not why or how.
It's bound to be confusing, especially in the first few days while Rover figures out that your partner is not coming back. And yes, Rover will miss your ex and might even wait for him/her at the door at the usual time they come home.
How much the breakup would affect Rover depends on how big the change is going to be.
For example, if we're talking about a causal relationship and Rover hasn't spent too much time with the other person, I would say that he would get over it pretty quickly.
It's a whole different matter when we're talking about long-term relationships or marriages. Although dogs might not completely understand "family," they understand "pack." And your ex-partner has been part of their pack for quite some time.
When he/she leaves, the routine is broken. The person who has help fed him, walked him, groomed him is not there anymore to do these things. And you'll probably choose a different route for walks or feed him at different times. To you, these changes might seem minor ones, but they can throw your dog off his tracks.
Not to mention that sometimes breakups involve moving out. Can you imagine somebody picking you up, putting you a car and driving you to an unfamiliar house in a neighborhood where everybody is a stranger?
And all this without your consent?
It sounds awful and terrifying, right?
I will tell you a secret.
Rover might miss your ex, but he will miss more his old house, the old walking routes, his dog friends, even the opportunity to smell those garbage cans.
How to tell if a dog is depressed after a breakup?
If you're wondering dogs can and will become depressed when sudden changes occur in their lives. They also might get the blues when they lose a play buddy, or their owner dies.
If you think that your dear pooch might be suffering from depression after a breakup, you must look for the following symptoms:
Sleeping too much
Lethargy
Sudden weight loss
Lack of appetite
Shedding more than usual
Hiding
Refusing to take part in games
Tail tucked between the legs
Of course, your first business should be a visit to a vet to rule out a disease.
Fortunately, dogs do not suffer from clinical depression and would usually recover in a couple of weeks/months, especially with your help.
However, after you move house, the dog can also become more protective or aggressive as a result of the sudden change, or even develop separation anxiety.
In such situations, I would recommend that you talk with a professional trainer to overcome the issue.
How to make the breakup easy for the dog?
As we established, dogs like things to be predictable. So, the question is how to make sure that dog goes through these difficult times as smoothly as possible.
When you consider who gets to keep the dog, you have to think about what's in his best interest. Answer these questions:
Who has taken care of Rover the most?
Who does he regard as the pack leader?
Can you provide adequate living conditions?
Is Rover going to be alone more than he used to?
Usually, it's obvious when the dog prefers one of the spouses either because he/she spends more time with him or because Rover associates him/her with pleasant experiences. So, in my opinion, the dog should remain with the person with whom he has the strongest bond.
However, if money is going to be an issue for the next few months or you'll be working late in the evening with no one to keep Rover company, he will probably feel better with your partner.
Don't be selfish and carefully consider what the best options are.
The worst thing you can do in these circumstances is to turn the breakup into a tug of war. Your dog needs stability, not the two of your arguing. To make it easy:
Establish a routine as soon as possible
Take him to the dog park to spend time with fellow dogs
If possible, don't move house
Make as little changes as possible
What to do if my dog misses my ex?
As I said before, it's quite possible that your dog might miss your ex.
However, before you pack your dog's bags and send Rover to live with your ex-partner, you should consider a couple of things.
First, you might be seeing what you want to see. You expect your dog to miss your ex and you interpret Rover's every action or inaction based on that proposition. What you should do first if Rover is acting out of the ordinary is to take him to the vet for evaluation to rule out a disease.
Second, Rover might be sad because you're still a mess after the breakup. You can't expect him to perk up when you spend all the time moping around the house or the apartment. Try to put yourself back together and do fun stuff with your pet to distract both of you.
Of course, if you're concern that your dog will miss your ex too much, you can share custody. But, as experts say, it's more for your peace of mind than for your pet's benefit. No matter how sad Rover looks like, he will recover fast, maybe even faster than you. You might make things worse for him if you continue to take him to see your ex.
Remember that Rover needs a stable routine, and you'll have to work twice as hard to achieve it if you choose custody. You'd have to work out what boundaries and rules would be in place at both houses and make sure that you can stick to the schedule you've made.
I would recommend that you don't do that if you haven't separated with your ex on good terms. The remaining tension between the two of you will stress your pet even more. In such cases, a clear break is the best solution.
As much as they hurt, breakups are part of life. They are messy and hard to overcome, but as people say, when one door closes, another one opens.
It's important to remember that your dog is and always will be on your side. He won't judge or blame you, so the least you can do is make sure that your breakup affects him as little as possible.
What do you think? How does a breakup affect a dog? How did your dog deal with a breakup? Share your story in the comments.