Are you hosting a Halloween party in your home?
Do you want to take your dog along with you and the kids while you trick or treat this year?
If you answered yes, then you need these Great Funny Halloween Costumes For Large Dogs
You might snag a fun Halloween treat or two for your dog along with the traditional candy!
Related: Take a look at this Jar Jar binks dog costume. It's hilarious.
5 GREAT FUNNY HALLOWEEN COSTUMES FOR LARGE DOGS
Affiliate links included below. If you make a purchase through these links, we earn a small commission.
1.
Rubies Catdog Pet Costume
This Rubies Catdog Pet Costume is one of our favorites.  It is sure to get a giggle from all the neighbors!

2. Tootsie Roll 
This Tootsie Roll Costume is perfect to go alongside the candy corn above. Everyone loves a little chocolate snack and this is a cute costume for any dog.
The Tootsie Roll Costume is great because it doesn't require your dog to keep a hat or hood on! It comes in sizes extra small, small, medium, large and extra large. You can even get a Tootsie Roll toy! Your dog will love it.
3. Gumby Dog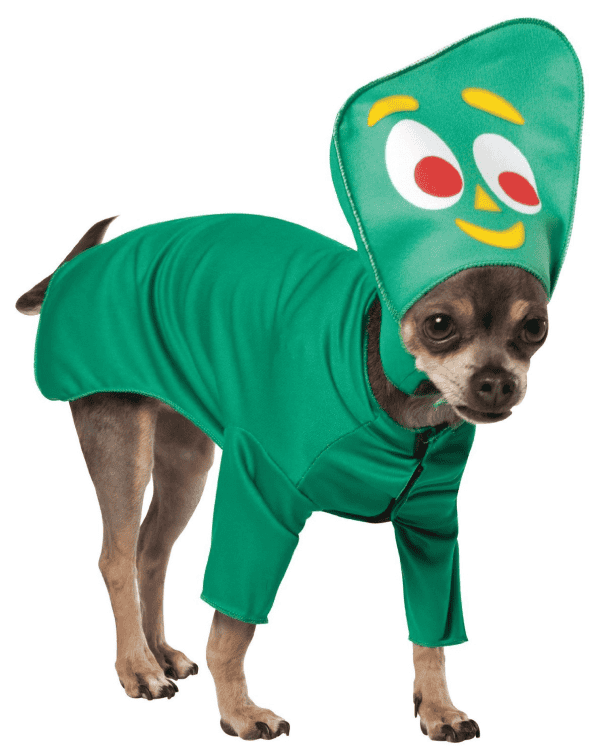 Gumby Dog Costume: Everyone remembers this claymation figure from childhood, Gumby! Your dog is sure to get some yummy doggy treats with this costume.
The one-piece jumpsuit has an attached Gumby head and comes in sizes extra small through large. Since not all brands are the same, make sure to measure your dog's dimensions before you buy.
4.Pup-A-Razzi Pop King Dog Costume
We all know our dogs are stars, so make them look like it with this fun Pup-A-Ruzzi Pop King Dog Costume
.
With a black curly wig, red character jacket, and cool sunglasses, your dog will be rockin' the block in style. This costume comes in small, medium, and large.
5. Bacon Dog
Bacon, Bacon, BACON! You cannot go wrong with a fun Bacon Dog Costume! Make sure to pack some bacon flavored dog treats too (not responsible if your dog tries to eat the costume because you didn't)!
The bigger the bacon the better, and with this costume, you can go big or go home. Sizes go all the way up to XXXL making this the perfect fit for any dog.

Don't forget to check the awesome selection at Chewy.
Rubie's Pet Shop Size Chart
| | | |
| --- | --- | --- |
| Size | Neck to Tail | Chest |
| Extra Small | 6-8 inches | 10 inches |
| Small | 10-12 inches | 14 inches |
| Medium | 14-16 inches | 17 inches |
| Large | 18-20 inches | 20 inches |
| Extra Large | 22-24 inches | 24 inches |
As you take your pup out in his funny Halloween costumes for large dogs, be sure to keep your pup away from the trick or treat chocolate this year!
Remember, dogs are very easily intoxicated.
Chocolate is on the list of things you should never feed your dog. Other than that, make sure to spoil your pup with lots of treats!
Plan ahead and match your family costumes to the dogs this year! Nothing better than a "bag of candy" when you put your pup in one of the candy corn or tootsie roll costumes.
We even have matching treats to the costumes! Take a look at our dog spider treats.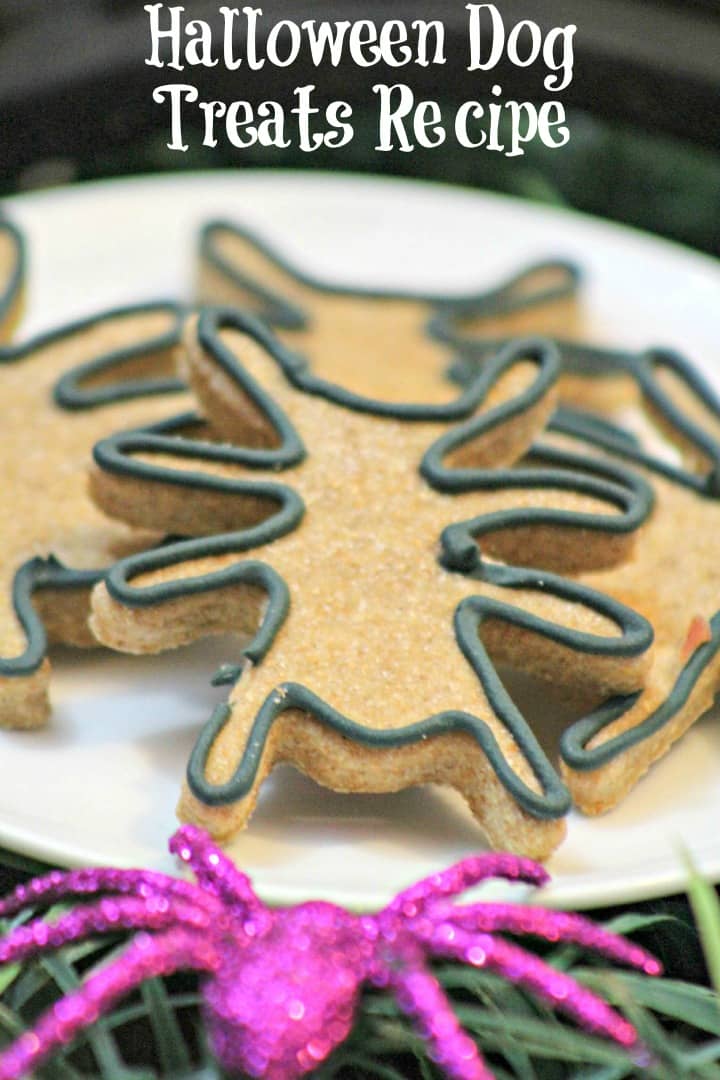 Or if these aren't your cup of cider, take a look at some other cute Costumes For Large Dogs!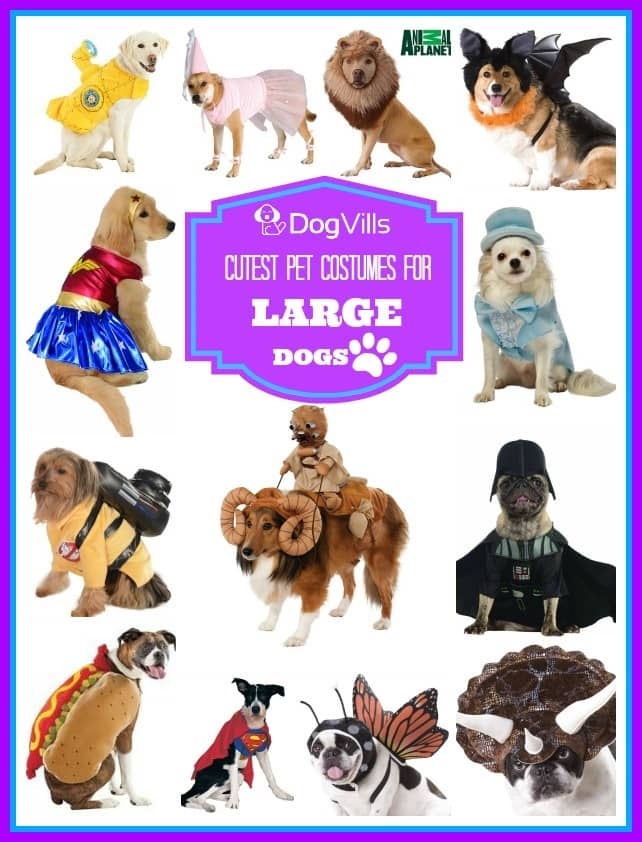 Have any personal favorite costumes to mention? Let us know in the comments below! Don't forget to add a photo of your pooch in one too!
Last update on 2023-02-07 / Affiliate links / Images from Amazon Product Advertising API