First things first, by "gift ideas for husky moms," we of course mean the dog breed, just in case that isn't clear!
Now, on to business: if you're looking for fun ways to celebrate your husky dog mom pride, you'll love these ideas!
From mugs to tees, we've got something for everyone in our Cat Dog Gifts store!
Let's check them out, shall we?
Related: 10 Funny Travel Mugs For Dog Lovers
Gift Ideas for Husky Moms
This post contains affiliate links. If you make a purchase through these links, we earn a small commission at no extra charge to you.
Okay, let's get started!
1. Deaf Dogs Hear With Their Hearts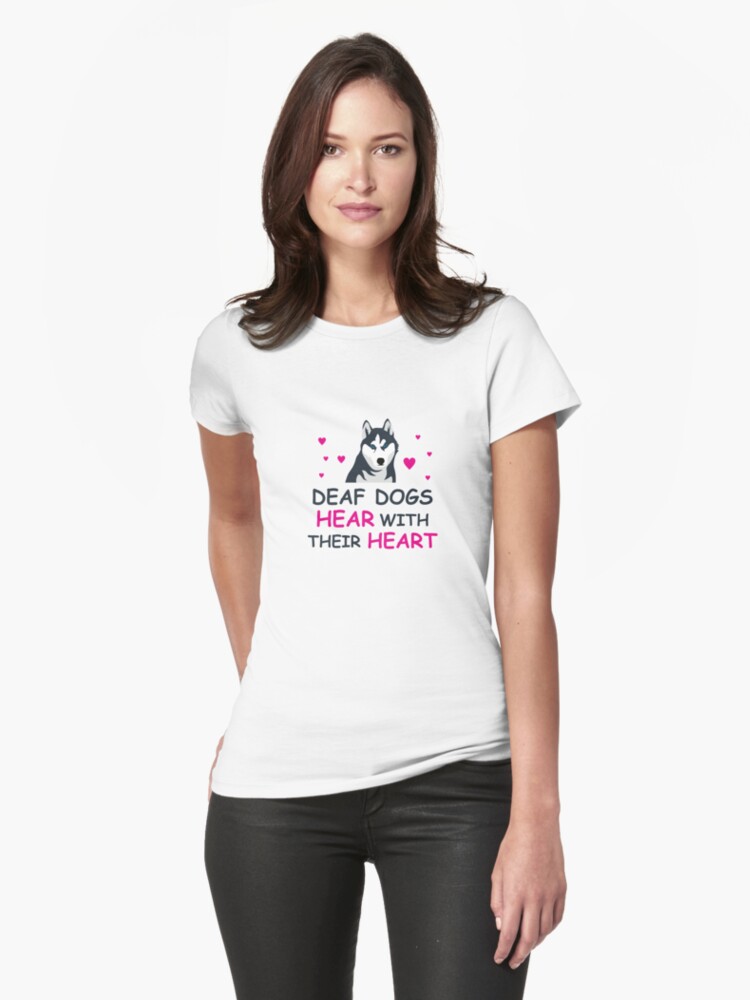 This first one is for moms of deaf huskies, and it's such a true sentiment.
Deaf dogs really hear with their hearts and teach us how to listen with ours.

2. Just A Girl Who Loves Huskies Mug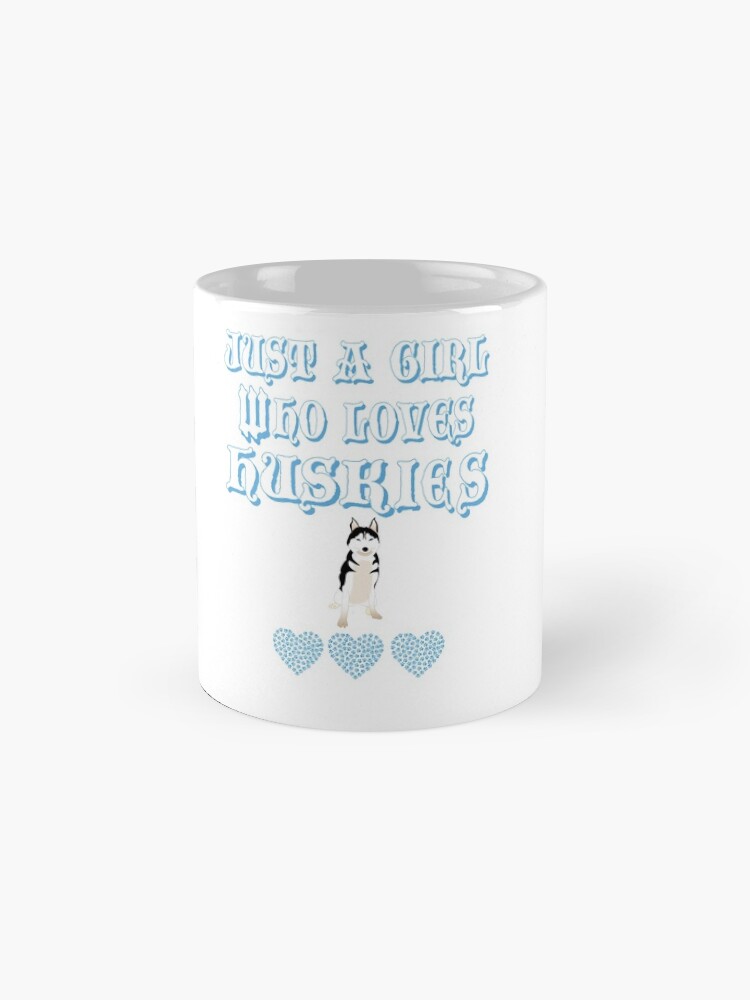 How adorable is this coffee mug for husky lovers?
It comes on a white mug with black lettering or a black mug with blue lettering.
Love this design? Check out the t-shirt further down the list!

3. My Heart Belongs To My Husky Black and Red Mug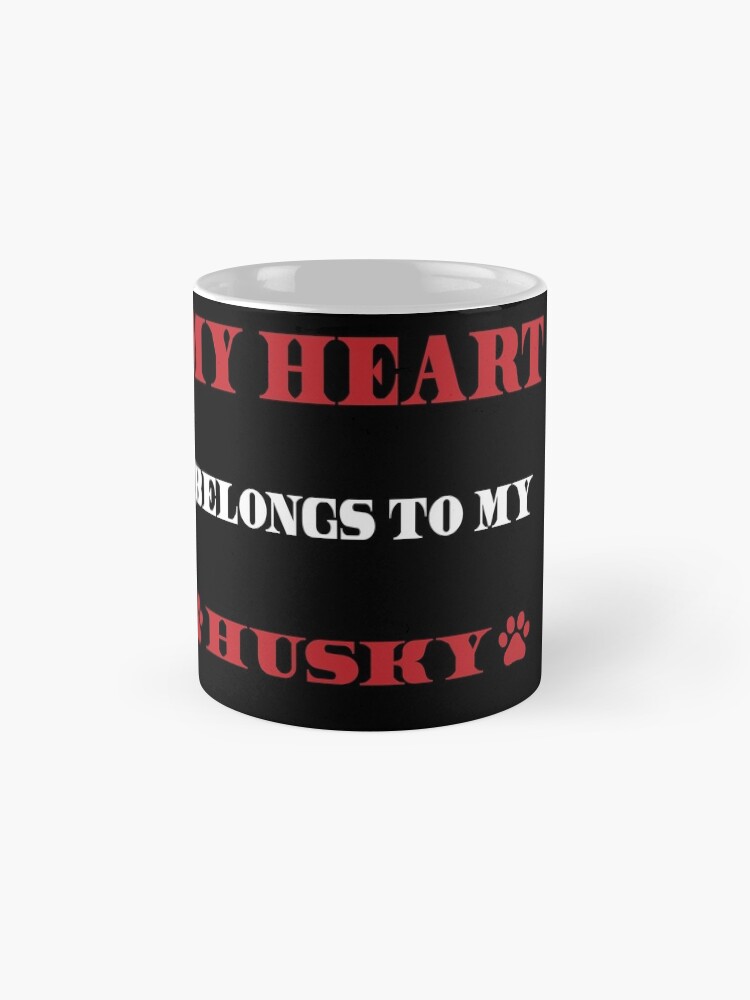 Does your heart belong to your husky? Check out this fun coffee mug!

4.My Heart Belongs To My Husky Travel Mug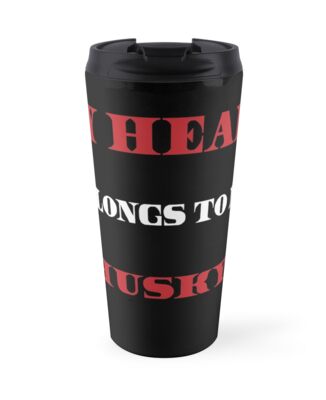 As promised, the super cute "My Heart Belongs to my Husky" saying on our black mug.
As much as I adore the accent handle mugs, I do have to say that the black designs are my favorites.
The words just pop right off of it, don't they?

5. Womens Just A Girl Who Loves Huskies T-Shirt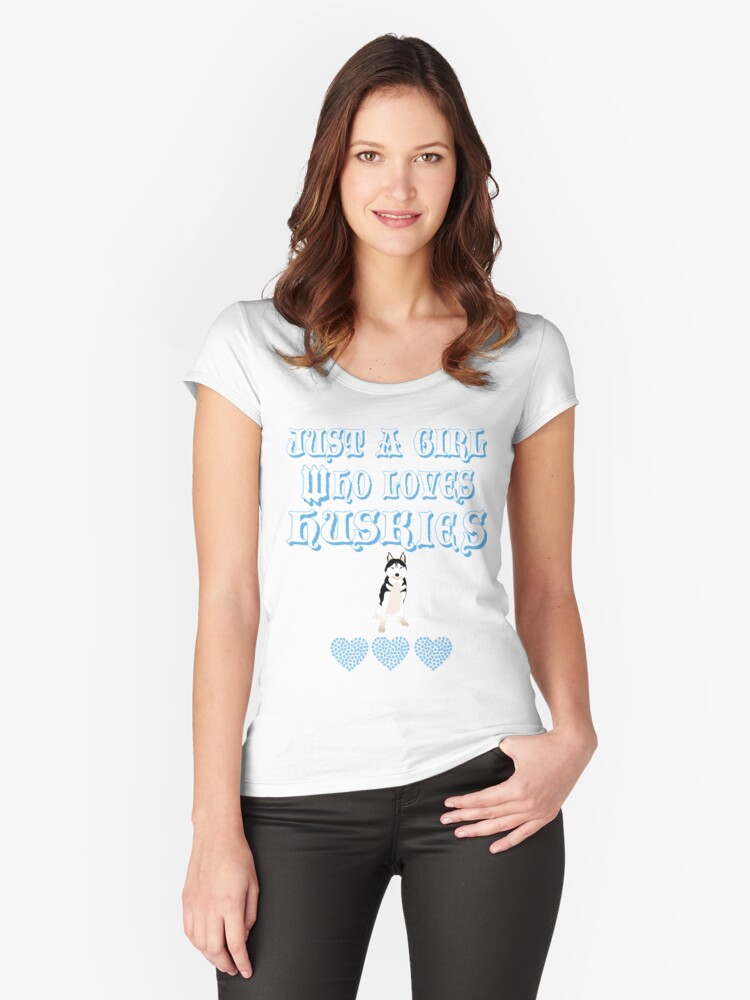 Are you just a girl who loves her husky? Grab this adorable t-shirt!
While the weather may be horrifically cold right now, warmer days will be here before you know it!
I also love buying it a size larger and layering it over a fitted white shirt.

6. Dog Mom Life is Ruff Funny Dog Mug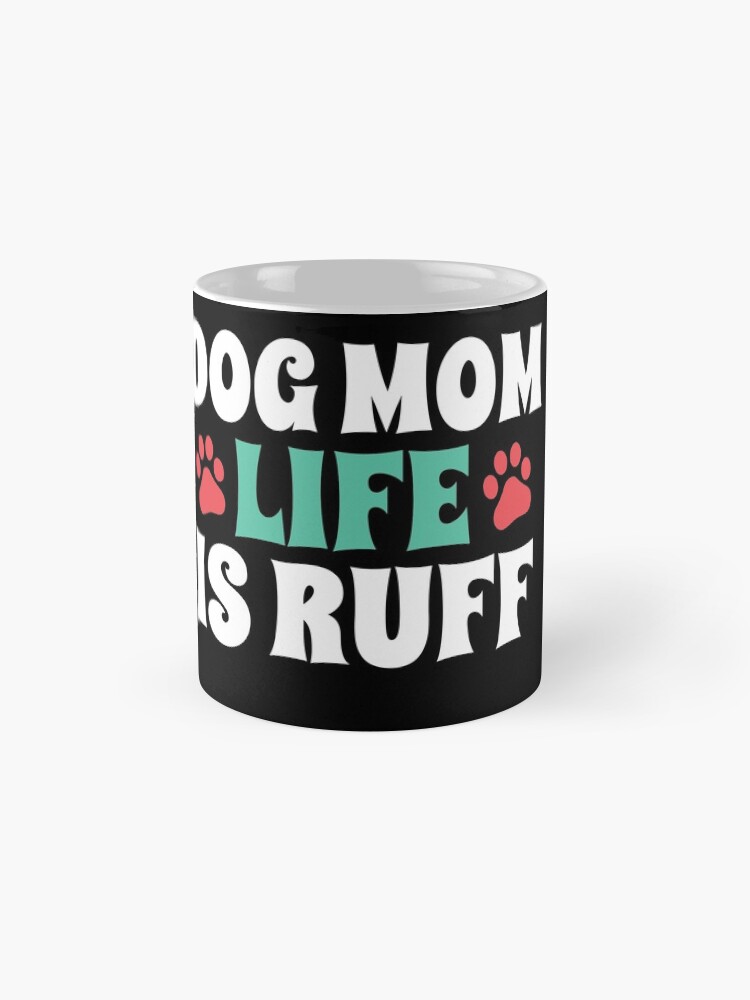 When you're mom to a husky, you know things can get a little hairy at time (pun totally intended).
Of course, I'd rather have a ruff life than a rough one any day!
Fun fact: my mom grew up with a husky. One time, he dashed out the door and tried to follow her on the school bus!
He actually made it on the bus! Of course, that was back before the age of leash laws and what not.

7. This Girl Runs on Coffee and Dogs Mug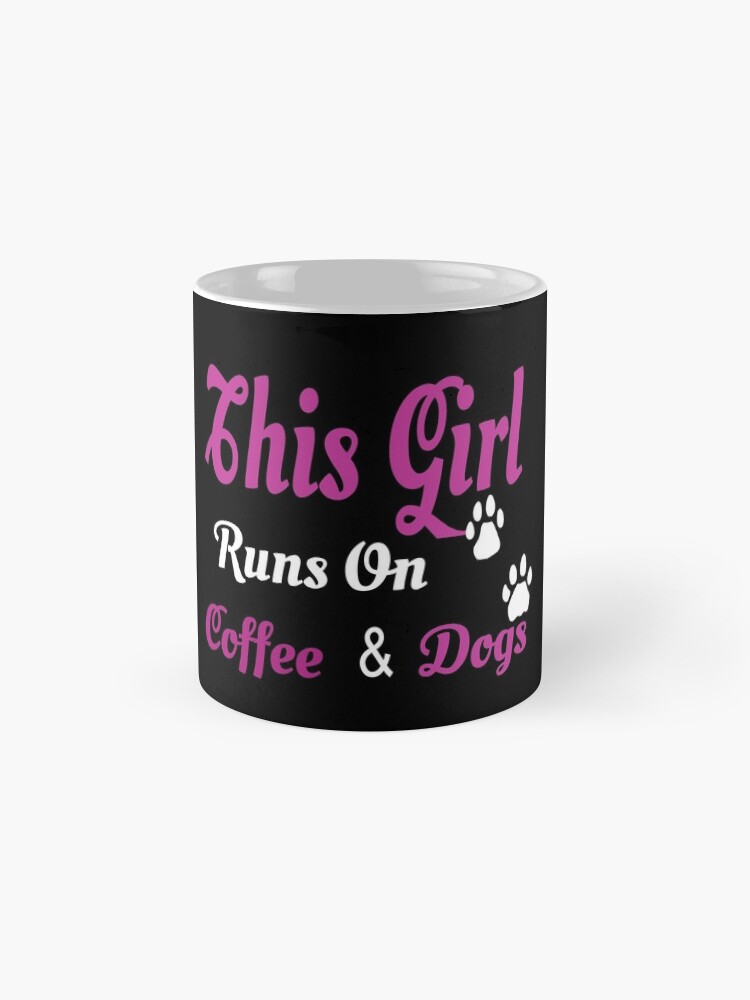 I 100% run on coffee and dogs! Cats too, but my dogs are the real driving force behind my life.
Without them, I wouldn't have the knowledge needed to write for a dog site, now would I? So, really, they help me make a living!
Of course, having a high-energy dog means needing lots of coffee!

8. A Dog Will Never Break Your Heart Mug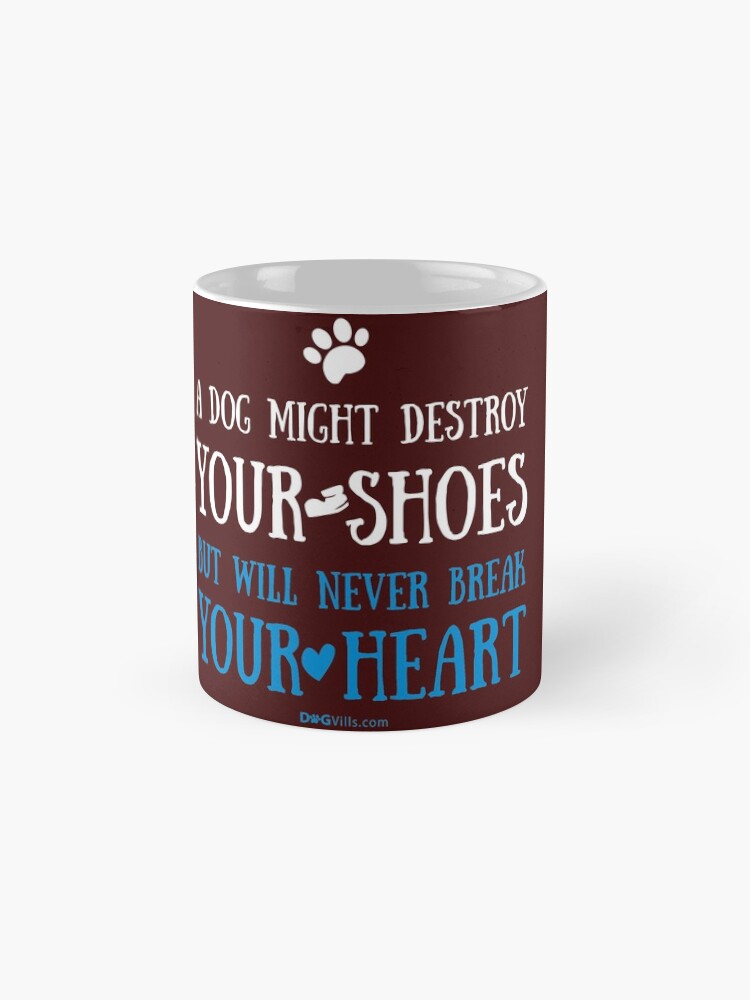 All husky moms know that these active pups may completely devour your shoes, but they'll never break your heart.
The only time your dog will completely destroy your heart is the day it's time to say goodbye.
Until then, every moment is a gift!

9. I Just want to be A Stay At Home Dog Mom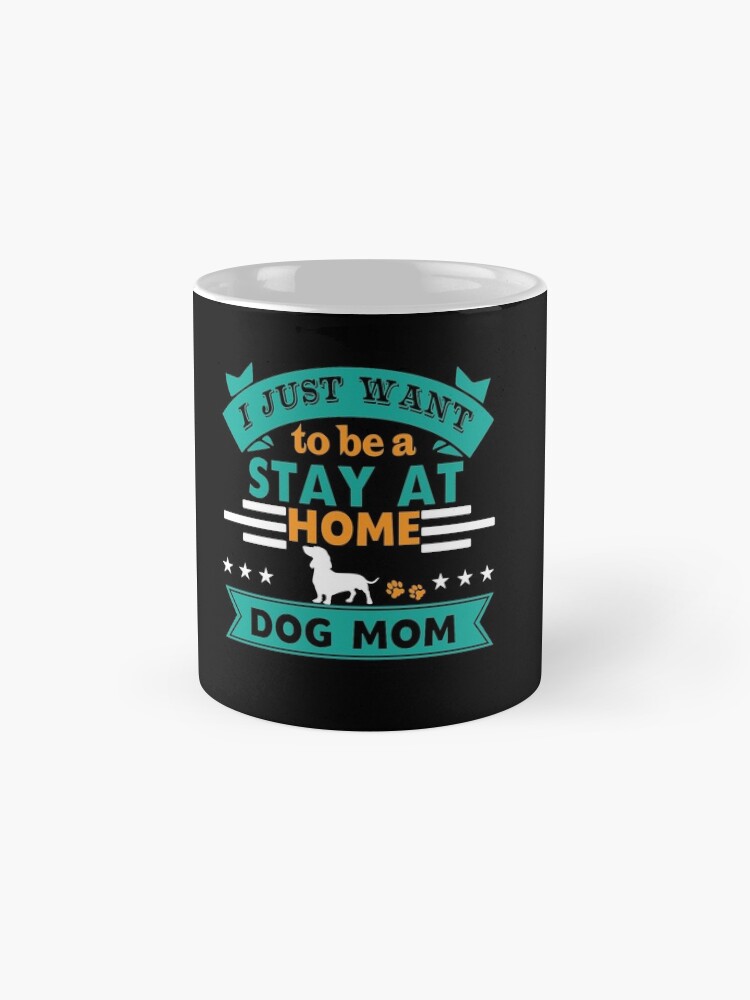 I love the fact that I can work at home. It means I have so much more time with my pups!
P.S.- Don't you just love the colors of this mug? It's one of my favorites.
Yeah, I know, I have a lot of favorites, but seriously, isn't it gorgeous?

10. Dog Mother Wine Travel Mug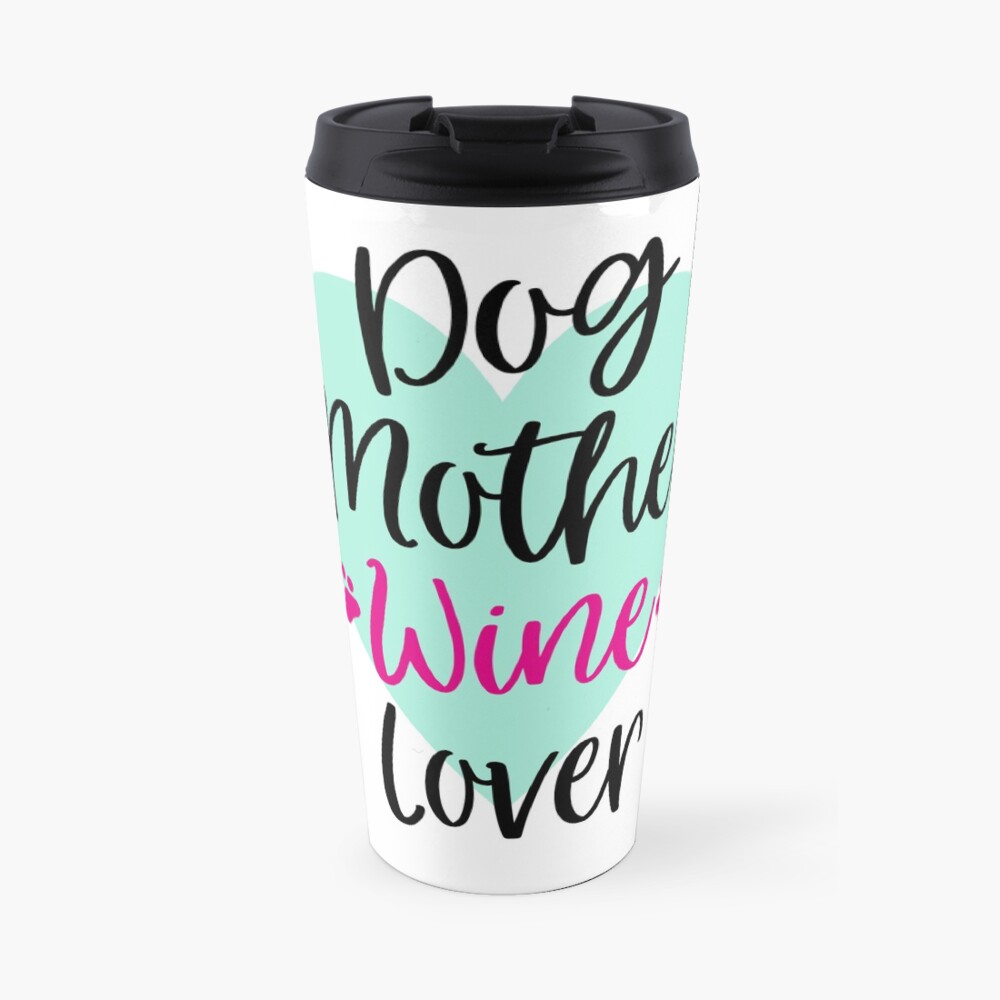 This one is really perfect for husky dog moms who love their nightly glass of wine!

What are your favorite gift ideas for husky moms? Share below!