Getting a dog has an idea associated with it of warm, fuzzy paws and warm, fuzzy feelings. And while that's true at the moment, getting a dog is so much more than that warm and fuzzy feeling and a cold, wet nose. There are several things to be considered. After all, you're about to adopt a new family member who could potentially be with you for upwards of 15 years, depending on the breed.
Getting a Dog is a Big Commitment
A dog, or any pet for that matter, is a big commitment. Big. That's why it's so important to look objectively at dog ownership and all that it entails rather than just focusing on the greeting and wagging tails. It's a big deal. This will be a creature that relies on your family for everything from food and shelter to cuddle time and affection. While it may seem to go without saying that you should take your time, I have seen animals put up for adoption who were, unfortunately, impulse buys. So let's take a look at the commitment that goes along with dog ownership.
Food
Food is an expense that some people don't think of right off the bat when it comes to adopting a new dog or puppy, but over the course of a dog's life, a lot of food can be bought. Especially if you have a large breed dog. I have two dogs, and we go through about 1 bag of high-quality food a month. That's around $40.00 a month or $480.00 a year, and that's on the low side. Factor in special diets, such as hypoallergenic dog food, and the cost goes up.
Toys
This is another cost that not everyone immediately thinks of. Getting a dog means getting all the things that a dog means, and that means toys. Depending on how destructive your pooch is, you could be going through toys like crazy, especially if you have a puppy. Those little guys live to destroy. 😉
Grooming
Depending on the breed, you could be out $40 every 6 weeks to keep your dogs coat under control and free of knots and mats.
Medical Bills
Every year, an owner should take their dog in for a routine exam blood work, heartworm testing, and heartworm and flea and tick preventative. For only one dog, that can easily be a bill of over $300.00.
Time
Can you give your new dog time? Puppies will be most demanding of your time, but any dog needs a lot of time with their owners. Even the most independent dog wants to be with its people. It's a good idea to look at your lifestyle and decide if a new dog fits into that lifestyle. If he does, make sure it's a breed with an energy level that matches what you have the time and desire to accommodate potty training, general training, and exercise needs.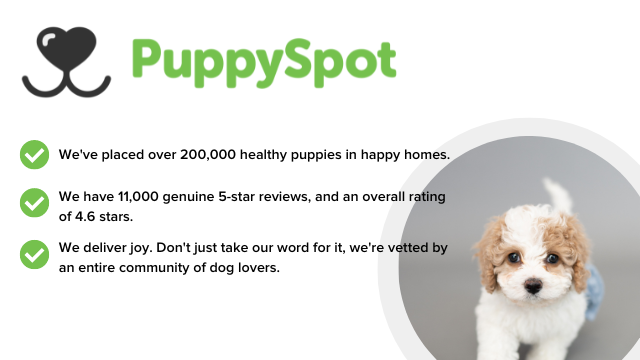 Long-Term Commitment
Getting a dog is not something to do if you have commitment issues. Dogs are living, breathing creatures, and they can live for upwards of 15 years or longer, depending on the breed. In fact, there was a miniature poodle at the vet who finally had to be put to sleep due to senility at 26 years old. So make sure you have no problem devoting years of your life to your new best friend.
Getting a Dog Isn't all Cons
If you read this far, you're probably already thinking, "Holy moly! Who would want a dog?!" Well, there are a lot of things to consider, chief among them cost and time, but there are some definitive pros to all the cons I listed about.
Cuddles
Cuddles are the best. Getting a dog almost certainly means getting a lifetime supply of cuddles. Pro tip: If you're really into cuddling, get a Pit Bull. Those guys think they're lap dogs, and they LOVE to cuddle.
Love
Along the same lines as the permanent cuddle machine. If you treat your dog right, you will have the most devoted best friend in the world.
Kisses
Depending on your sensibilities, this may or may not be a pro. I thoroughly enjoy dog kisses. Adjust your kiss quota depending on how much you enjoy them. 😉
Hilarity
There is no significant source of funny everything than a dog. Even the most reserved dog has bouts of crazy goofball-itis. And even if they're just laying with you, they are always making the funniest faces.
Getting a Dog is a Labor of Love
As a dog owner, I can say that getting a dog is far more rewarding than the sacrifices you'll make for your new family member. Just remember to consider all the things that go into getting a dog and if you're up for it. If you are, you will not believe how much getting a dog contributes to your life.
As always, make adoption your first option. Hit the local shelter and see what types of dogs they have there. If you're looking for a certain breed, check the web for breed specific websites. Whatever breed or temperament you're looking for, chances are you can find a dog to adopt.
Do you have any other words of advice for someone considering getting a dog? Share in the comments!