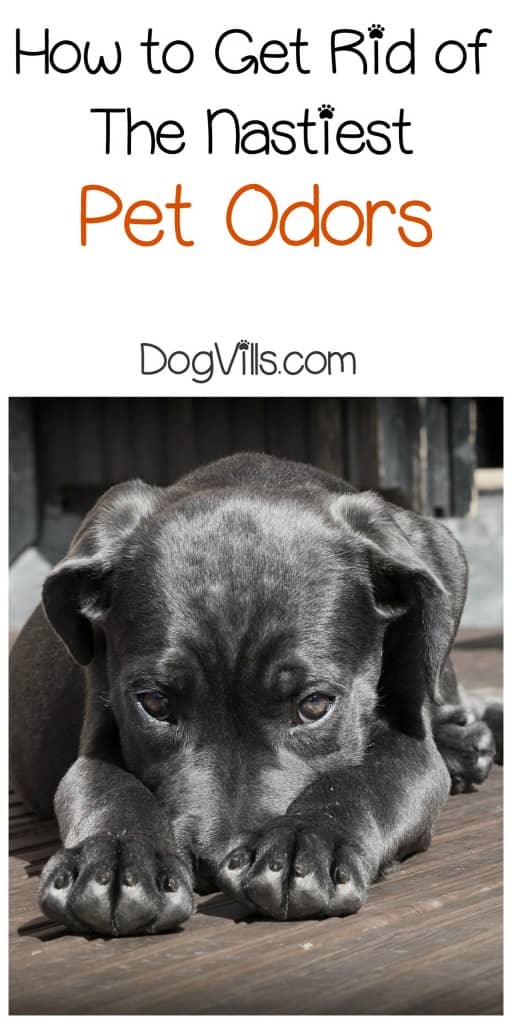 How to get rid of the nastiest pet odors is a question I am pretty sure every pet owner ever has asked at least once.  It is why you stopped to read this isn't it?  Lucky for you, many of us have had to handle sticky pet odors at one point or another.  Most recently, I moved into a new place and for some reason, the entire garage smelled like cat urine.  With the hot Florida sun beating down on the garage, it was just going to get worse.  Check out these ways to get rid of the nastiest pet odors!
How to Get Rid of the Nastiest Pet Odors
Affiliate links included below.
Vinegar
I am sure you're thinking, 'But now my house will just smell like vinegar.'  To avoid this, you can add a few drops of citronella oil
to the vinegar.  There is actually an added bonus to the citronella oil because it will help to discourage fleas from setting up camp in thick carpets.  Everything that I had read and heard of, vinegar is the best home remedy for odors out there.
Activated carbon
 You may have used baking soda in the back of your fridge to soak up odors that might linger in there.  Activated carbon
is better than baking soda, and you can use it to help eliminate nasty pet odors (not just mask them!)  You can find this at any pet store (probably even your local drug store).  It is often used in fish tanks, so check the fish aisle first.  You can place a cup full out, but if you want to make it look a little more 'decorative' and less 'here is my cup of please eliminate the nasty pet odor in my house', place the activated carbon in a mason jar and poke holes in the top.  Voila!
Make it yourself
I am all about finding DIY ways to get things done.  They always seem to be more cost effective.  I found this on Whole Lifestyle Nutrition.  She says you need an empty spray bottle (dollar store), white vinegar (see, it really does work!), dish soap with orange scent (or essential oils, those seem to work the best), hydrogen peroxide and baking soda (also an odor eater!).  Check out her post to see how to make it. 
Make sure you read her notes, she also says only to make what you need, do not leave any in the spray bottle.  While it is safe to use, over time it could have a reaction, you are mixing a bunch of things together. 
If you do prefer to just buy something and spray it, try Nature's Miracle
first. Everyone swears by it, and it really does help get rid of the nastiest pet odors most of the time. Another good product to try is  OdoBan
. It comes in a bunch of different formulas. You can find both on Amazon.
Pet odors are tough!  Thankfully enough of us have had to deal with them, that we have found ways to get rid of them.  Sometimes we (as the people that live in the house) don't even notice the odor, but our guests do!  No one wants their house to smell like a litter box or like your dog uses your house as his giant personal bathroom.  
For other pet odors hacks, watch this video
Do you have a favorite solution you use or way to get rid of the nastiest pet odors in your house?  Share with us in the comments below!