If you're morning needs a little pick-me-up, you definitely need at least one of these adorable dog lover coffee mugs!
Let's face it: mornings are kind of dreadful, especially if you've been a night owl most of your life like me.
While I'll never love getting up before the sun, I find that a cheerful mugs, like these funny dog mugs, definitely help me perk up a bit!
Of course, the coffee that I put in the mugs also helps!
Read on to check out my top 10 favorite dog lover coffee mugs that make great gifts for yourself or your favorite puppy parent!
Dog Lover Coffee Mugs to Brighten Up Your Morning
This post contains affiliate links. If you make a purchase through these links, we earn a small commission at no extra charge to you.
A couple of quick notes:
Most of these mugs, along with many others, are available on both Amazon and in our new store.
If you purchase through our store, we offer free shipping on all orders $50 and up (worldwide!).
I'll give you  links to both (when applicable),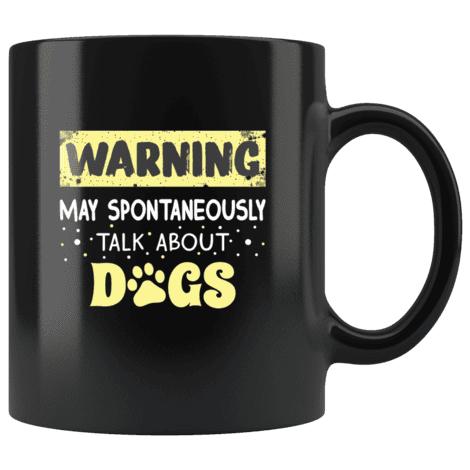 If you've checked out our other dog lover gift ideas, you know that this is one of my favorites because it describes me perfectly!
A must-have if your dogs are the first thing you think about when you wake up!
Buy it on: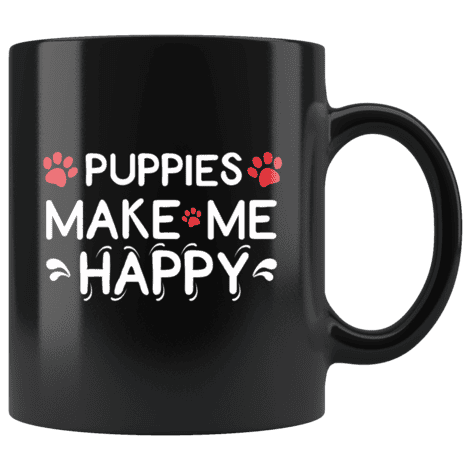 Simply stated, but oh-so true! Puppies can turn even the bleakest morning into a sunshine-filled love fest!
Buy it on:
3. Dog Mom Life is Ruff Funny Dog Mug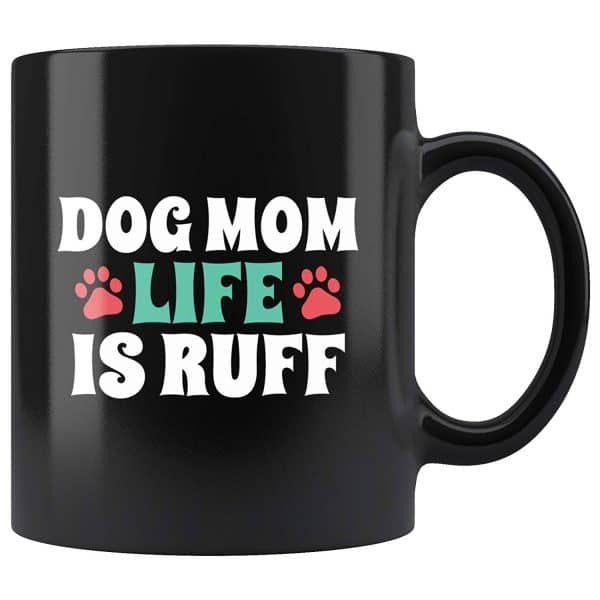 Life is definitely rough when I wake up before the sun rises (which happens more often than not these days).
This colorful and funny dog mug definitely makes it a little less "ruff."
Buy it on: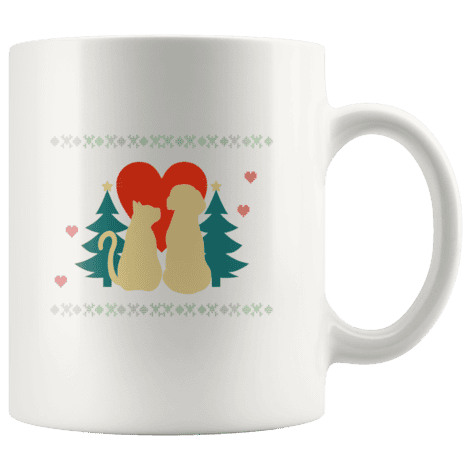 If you want a cute holiday mug for both cat and dog lovers, this is definitely my top pick.
As I've mentioned before, I feel like it really promotes the spirit of peace and unity!
Buy it on: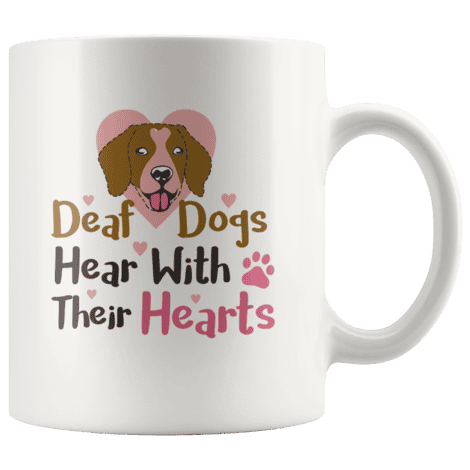 This one is for our deaf dog parents. As we well know, HOH dogs hear just fine…with their hearts!
Isn't that what really matters? I think we all need to learn to listen with our hearts, too!
Buy it on: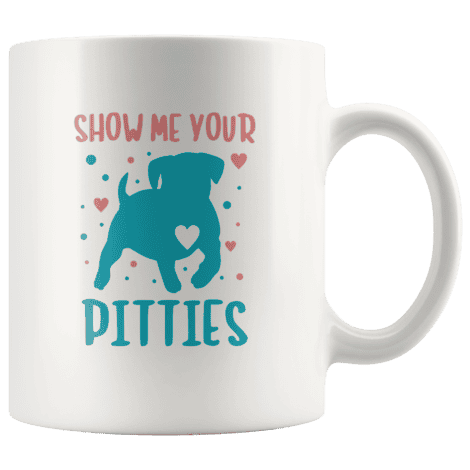 A hilariously risque coffee mug for pit bull parents, this one remains one of my top 10 favorites!
The colors are bright and cheery, something we definitely need first thing in the morning!
Buy it on: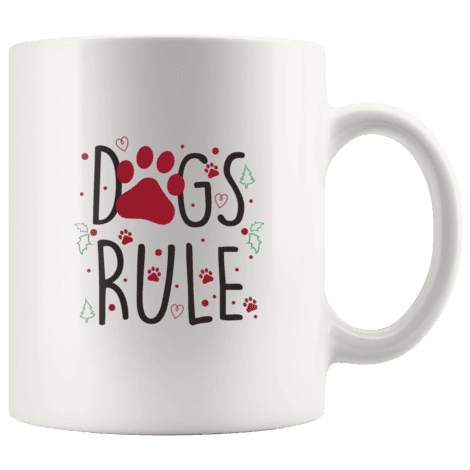 I have such a hard time choosing my favorite holiday dog lovers mugs, but this is one of my top three for sure!
Read on to find it in a year-round design, too!
Buy it on: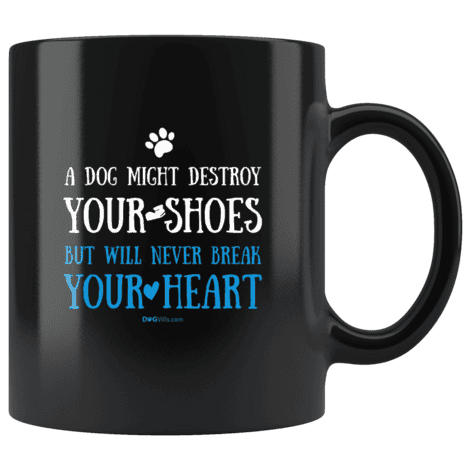 My girls devour every last pair of shoes I own. I have to hide them in a closed bin!
Still, they always bring me joy and never make me cry. Considering that I'm a total crier, that's saying a lot!
The only time a dog will ever break your heart is when it's time to say goodbye.
Buy it on: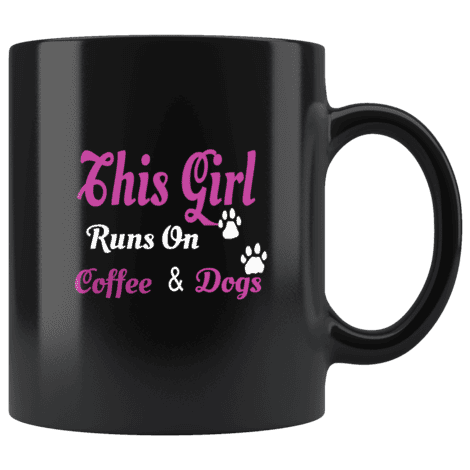 Ah, now, this is the mug I need! I totally run on coffee and love from my dogs!
I couldn't give up either one for all the money in the world!
Okay, so maybe I could give up coffee for a million bucks, but never my dogs!
Buy it on: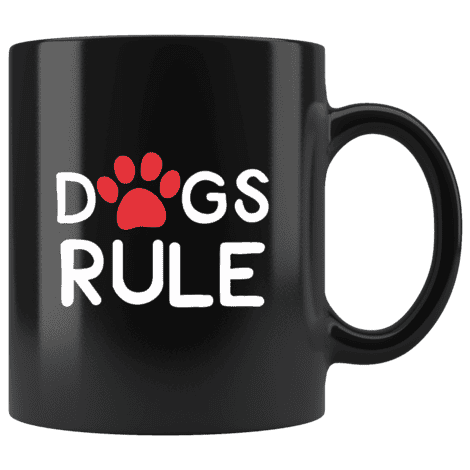 As promised, our Dog's Rule saying in a year-round design! Because, you know, dogs definitely rule every minute of every day!
Buy it on:
Having a hard time deciding on just one? Remember, if you buy from our shop, you can free shipping on order $50 and up! Grab yourself a couple of them!
Don't forget to check out all the other fun dog lover coffee mugs, too!
Which of these  dog lover coffee mugs is your favorite? Tell me below!