There are many kinds of dog food preparations commercially available these days. In the past, it used to be a choice between wet and dry dog food. In recent years though, there have been more options such as dehydrated, sun-dried, and now, freeze-dried dog food.
We all want to make sure that our beloved doggies get all the TLC that they need. With all the claims that these manufacturers make, choosing the right dog food gets to be quite difficult. What makes this food different than other types of dried food? Are these any better and more importantly, are these nutritious enough to keep your beloved dog healthy? Let's find out!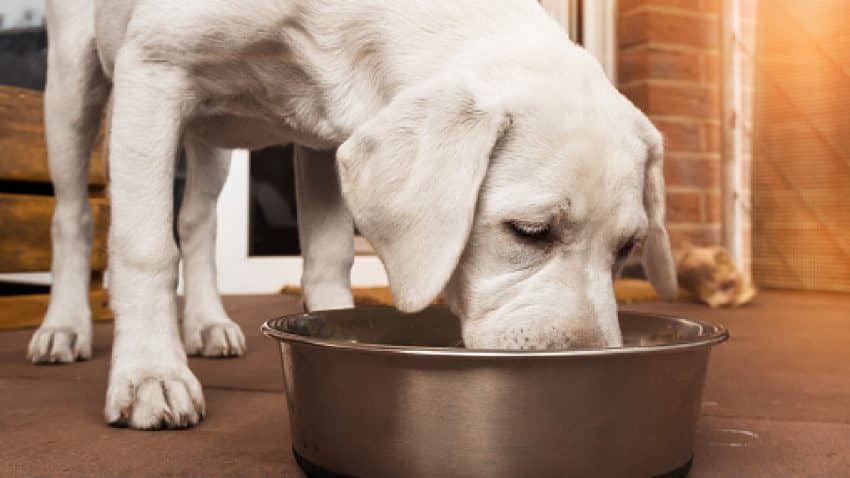 What is freeze-drying?
To understand what freeze-dried dog food is, you'll have to first get an idea of what freeze-drying itself means. This is a technique of food preservation that involves the process of sublimation– a process by which you convert matter from a solid to a gaseous state without it having to pass through a liquid state.
As a means of food preservation, freeze-drying food leaves the food intact without changing much of its components. Unlike other methods of food preservation, this type of food preserves as much as 97% of the food's nutrients so it is actually a healthier option for preserving food, including food for your beloved furry pal.
Is freeze-dried dog food raw dog food?
Freeze-dried dog food is actually a kind of raw dog food. It is not subjected to heat, so nothing gets broken down during the process, except for moisture, which is removed during the process. There are two kinds of raw dog food that fit the definition.
The first kind is the commercially prepared freeze-dried dog food that is complete in terms of nutritional requirements. Typically, this type will include a mixture of ingredients, including freeze-dried meat, vegetables, and added vitamins.  The process of freeze-drying typically kills most of the microorganisms in raw food while maintaining the quality, so it's among the safer types.
The other kind, single-ingredient freeze-dried food, is NOT a complete meal solution. Basically, as the name implies, the package contains just one protein- often chicken or fish- that was freeze-dried at peak freshness.  With this type, you'll have to add other ingredients like vitamins and minerals, some veggies, and even some bones for a more complete meal.
What about safety, though? Well, raw meat carries microorganisms that can cause disease in your pets. For this reason, many vets don't suggest feeding dogs raw diets. In an interview for Great Pet Care, veterinary nutritionist Dr. Megan Shepherd said,
"Freeze-drying alone, without a prior heating/cooking step, is not an effective way to eliminate microbial pathogens like Salmonella, E. coli, and Listeria. Therefore, I recommend avoiding raw and freeze-dried animal tissue-based products, unless the manufacturer can confirm that the finished product is pathogen-free."
To counter this claim on dog food safety, manufacturers take added steps, such as high-pressure pasteurization. This helps ensure that all ingredients remain free of harmful bacteria, such as salmonella, that can cause major health issues in your dog.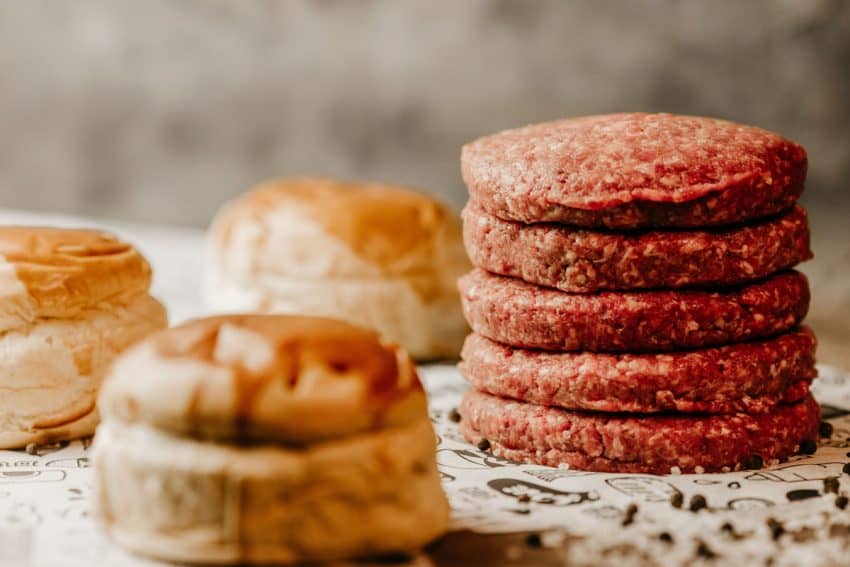 What other disadvantage is there to freeze-dried dog food?
Another thing to think about if you do plan to shift to freeze-dried dog food is the price. Freeze-dried dog food is definitely more expensive compared to other types of dog food due to the way it is processed and manufactured so you may want to try to see if buying freeze-dried dog food can easily fit into your household budget.
Why go for freeze-dried dog food?
There's a good reason we started with the "cons" of freeze-dried dog food. They're fairly significant drawbacks! However, there are some awesome benefits, too. Let's check them out so you can decide which outweighs which.
Complete Nutrients
The primary reason why one would go for freeze-dried dog food, although controversial, has all to do with nutrition. There recently has been a shift on what seems to be the best food to give to our furry friends, most especially our dogs.
One trend that has been coming out as of late is the BARF (Biologically Appropriate Raw Food) Diet made popular by Australian veterinarian Ian Billinghurst in 1993. According to Dr. Billinghurst, raw food diets are the most natural diet that can be given to dogs if we were to trace all of these back to their original ancestry.
Freeze-dried dog food, being raw dog food, may be a good source of nutrition for your loving companion. This is especially true for brands that use purely organic ingredients. Freeze-drying of food preserves all nutrients that are normally lost during the processing and manufacturing of other kinds of dog food. These foods are also not subjected to heat – another factor that may lead to loss of nutrients in food.
Convenience
For households who subscribe to the BARF diet, but who find it difficult to source the right ingredients for this kind of diet, freeze-dried dog food serves as a convenient alternative to homemade dog food preparations.
All you need to do with freeze-dried dog food is to add water and you have ready food in just a couple of minutes. Being complete meals, freeze-dried dog food saves you from all the trouble of having to come up with the perfect food combination that can provide complete nutrition to your dog.
Stable Shelf Life
Freeze-dried dog food, unopened, can last for even five years. This means that you can buy multiple packs and make some extra savings when buying in bulk. Once opened though, the dog food usually lasts for only a month. Check manufacturer's recommendations, especially since some recommend that they be stored in the ref right after opening.
What kind of freeze-dried dog food should I buy?
There are many kinds of dog food available in the market so this can lead to some sort of confusion as to what may be the best buy for your furry pal. If you do plan to try out freeze-dried dog food for your furry pal, you may want to consider these pointers in order to come up with the right decision.
Choose freeze-dried food that provides complete nutrition for your dog. It should be able to cover all of his dietary needs, especially since nutrition is one of the primary reasons why you want to shift to this type of food in the first place.
Check out the ingredient list. Make sure the food is made from high-protein meats such as beef, pork, or chicken. Make sure they include organs meats, such as the liver and kidney, since these are a good source of vitamins and minerals for your dog. Omega-3 fatty acid sources, such as fish oils, are a great addition to your freeze-dried dog food.
Avoid freeze-dried dog food with ingredients that are not natural, especially when it comes to vitamins and minerals. Properly sourced ingredients will have all these nutrients in more than sufficient amounts so there won't be any need to fortify your freeze-dried dog food with any of these.
Avoid buying food with high starch and fat content.
How do you serve it?
Most freeze-dried dog foods need to be softened by adding either warm broth or water. There are those too that can be served as dried kibble. Between these two serving methods, adding water works better since it can be more filling for your dog and make him stay within his weight limit.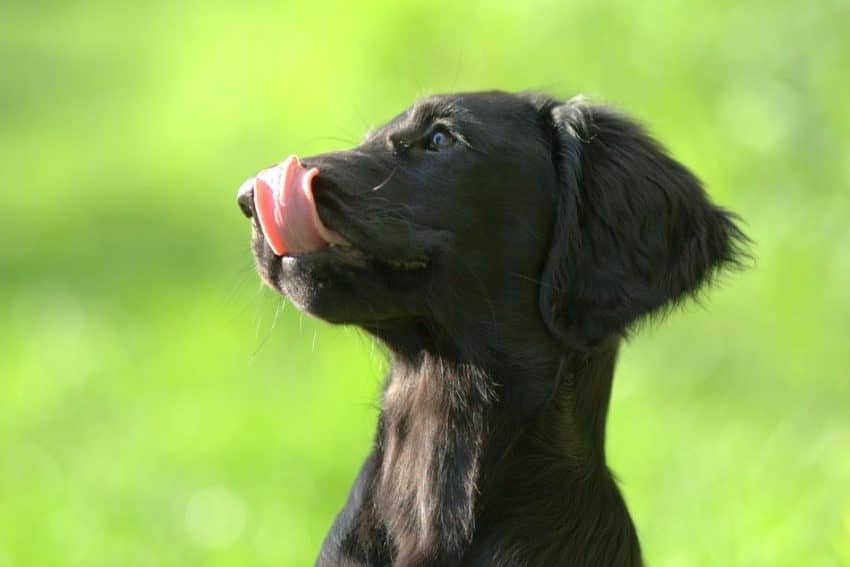 To freeze-dried or not, that is the question
Freeze-dried dog food remains to be very controversial because feeding raw food to our furry friends is controversial as well. Recent studies show problems associated with feeding raw food to our beloved pets. What we think of as nutritious may actually be harmful to them due to unchecked manufacturing and processing.  Freeze-dried dog food is still raw food so it may harbor microbes that can cause food poisoning and other health issues to your pooch.
On the flip side though is that it is one of the best sources of nutrition for Fido. Freeze-dried food doesn't make use of heat or any procedure that can destroy vitamins, minerals, or other nutrients necessary to keep your dog healthy and strong. This makes it the perfect meal for your dog. Manufacturers have added pasteurization processes that can help keep microbes at bay, making it safer for your beloved pet to consume.
The bottom line in making a decision is to first do your due diligence. Find out how the freeze-dried dog food you have in mind is manufactured and processed. It also won't hurt for you to try some samples to know if this type of food is right for your pet. At the end of the day, what matters most is what your pet is most comfortable with.
Have you tried freeze-dried raw dog food? What are your thoughts on it? Share below!