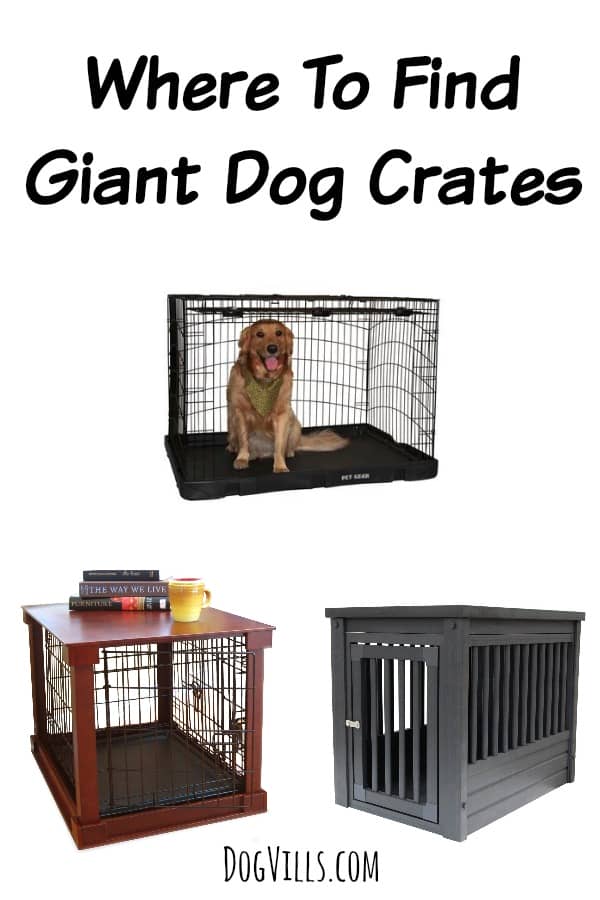 If you have chosen a larger breed dog, you may not know where to begin in the search of Where To Find Giant Dog Crates.  Most stores carry only smaller versions, but we are here to direct you to some of the best places to find top quality large or giant dog crates.  Crating your pets may seem harsh to some, but it does have its place.  Being able to leave your pet while you run an errand or even use it for travel purposes is very important.
WHERE TO FIND GIANT DOG CRATES
Affiliate links included below.
AMAZON:
This is one of our favorite shopping sites, because they have a ton of great options for pet care products.  A simple search gives tons of great crate options that will fit into your home and budget.
New Age Pet Eco Habitat N Home Indoor Pet Crate & Table:  This convertible crate is great for the family with small space.  Not only is it a perfect crate for your pet when you need them contained for a little while, it doubles as an end table or coffee table too.  Multi-purpose and aesthetically pleasing.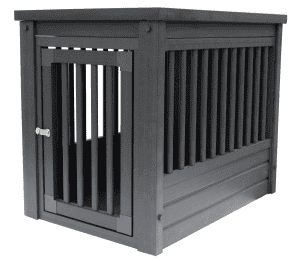 Merry Products Cage with Crate Cover Set:  Another great option for the family that has limited space and wants a nice looking multi-purpose crate.  This one has a great dark wood finish that goes great in most homes.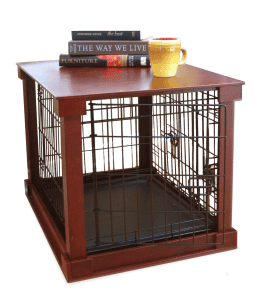 Midwest Homes Double Door Metal Pet Crate:  This classic crate is a great option for dog owners that have more space and/or a special room for their dog.  Traditional but with double doors, it makes crating your dog much easier.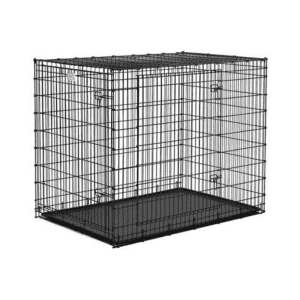 PETCO:
While here are many choices in store, online has a much larger variety of crates or large dog breeds.
Pet Gear Travel Lite Steel Dog Crate:  This sturdy dog crate is great for the family that travels a lot.  Collapsible sides and top that removes make this easy to travel with, as well as easy to crate a dog that doesn't like walking in on their own.
Mr. Herzher's Deluxe Pet Residence:  If you are looking for a great crate that works not only to house your pets, but looks good in your home, this is a great classy choice.
Finding a great giant dog crate for large breeds  isn't so hard when you know where to go.  These sites are exceptional choices for your dog supply needs, but especially for great giant dog crates that are both functional and beautiful in your home.