This post is brought to you by Nehemiah. All content and opinions are our own.
Coping with a urinary tract infection in any dog age is a challenge, but when your senior dog contracts a UTI, it's especially difficult. My 14-year-old German Shepherd, Tasha, has had more than her fair share of UTIs in her advanced years. Coupled with the fact that she's not as quick as she used to be when she's getting up to go out, and we've dealt with quite a few accidents.
Unfortunately, UTIs are a fairly common issue for older spayed female dogs. Knowing what to expect when dealing with one can not only help keep your dog more comfortable, but can also go a long way to protecting your carpets, flooring and bedding (if your pooch sleeps with you).
UTIs in Senior Dogs: What to Expect & How to Cope
First things first: I'm not a vet. None of this is medical advice. In fact, my first bit of advice is to take your dog to the vet if you even suspect a UTI. When Tasha got her first UTI, we thought she was just leaking a bit from old age. I felt like the worst dog mom ever when I realized she was sick for a week before I even knew it. If your dog is leaking urine unexpectedly, if you notice a foul odor, and especially if you see blood in her urine, call your vet right away. Leaking isn't always a sign of a UTI, but in Tasha's case, it was the first symptom.
During the Vet Visit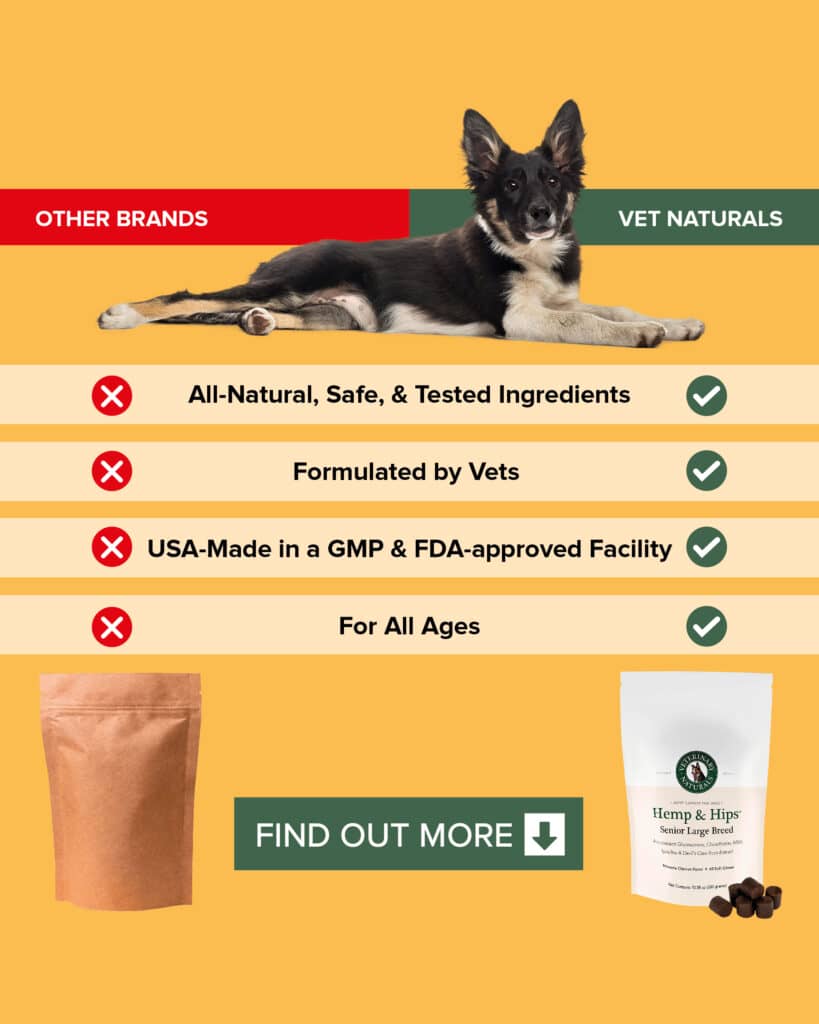 When you take your dog to the vet, make sure you line the car seat with thick old blankets. Remember, right now, your dog doesn't have a lot of control over her bladder. I suggest putting down a plastic sheet first and tucking it in, then covering it with a thick, old blanket.
Once you get to the vet's office, you'll be tempted to walk your dog to let her do her business. Wait! Run inside and ask for a specimen cup. Otherwise, when it's your turn, you and a nurse will have to follow your dog around waiting to catch a sample.
Pay close attention to the vet's instructions. Your dog will most likely be put on antibiotics.
At Home
Back at home, you'll need to keep an eye on your dog to make sure she's getting enough fluids. You'll also really need to make sure she's getting out to go to the bathroom regularly. Between the increased fluids and the UTI, she'll need to use the bathroom more often.
One thing we found really helpful: we put down puppy pads, then topped them with an old blanket. Then we encouraged Tasha to lay in that spot by spending more time in that room with her. The goal is to get your dog to relax in one contained area, so if there are accidents, you can deal with them easily. It's easier for us to toss the blankets into the wash with our favorite laundry detergent and Febreze In-Wash Odor Eliminator than it is to shampoo the entire carpet.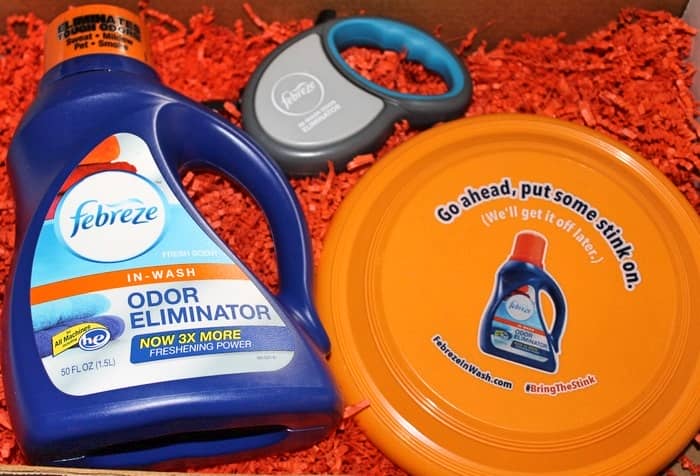 Febreze In-Wash Odor Eliminator doesn't just mask odors, it actually eliminates them. It's definitely something you want on your side after dealing with a UTI in your senior dog. It works along with your favorite detergent. The detergent gets rid of the dirt and grime, while Febreze In-Wash Odor Eliminator gets rid of those odors that get trapped in the fabric.
Another thing to keep in mind: when you have a senior dog, you may need to give her an extra boost to get up. Tasha doesn't move quickly, so she was having a hard time making it to the door from a laying down position. When she doesn't have a UTI, she can take her time getting up, but with a UTI, there's no delaying it. If you have a big dog, make sure you're using good posture when giving her a boost. Lift with your legs, don't bend over at the waist and, if possible, take turns with someone else in the house.
The good news is, when caught early, most dog UTIs seem to clear up pretty quickly. Tasha was usually better within a couple days of starting her antibiotic, if not sooner. In the meantime, following these tips and stocking up on the Febreze In-Wash Odor Eliminator will help get you and your doggy through it!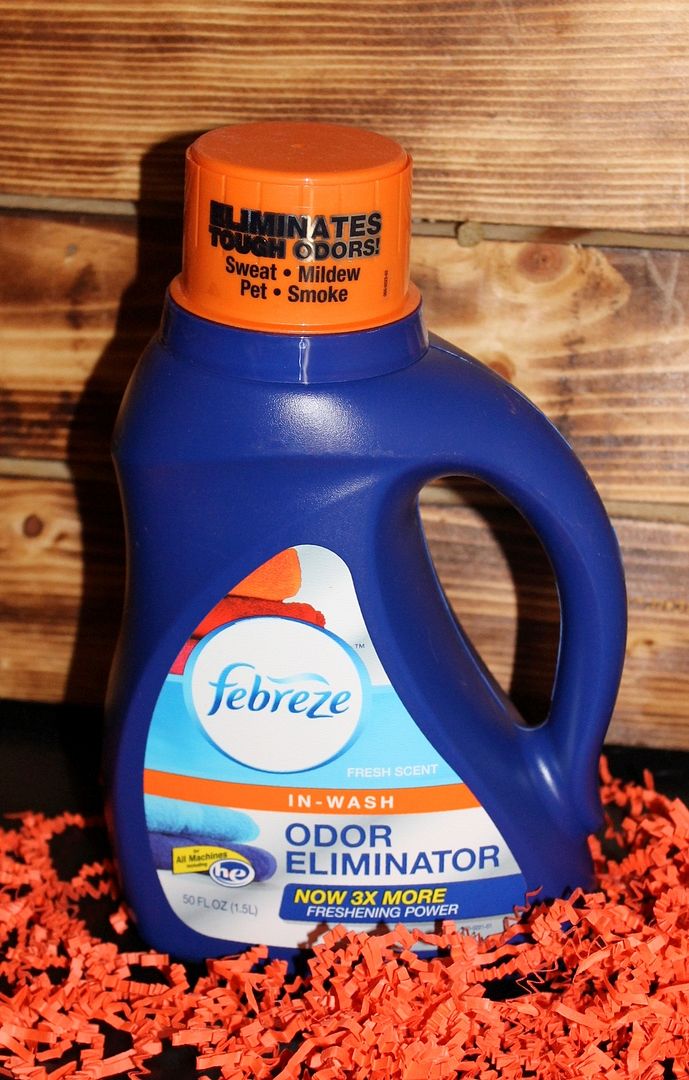 Have you ever dealt with a UTI in your senior dog? Do you have any other tips? Tell us in the comments.