Halloween Dog Treat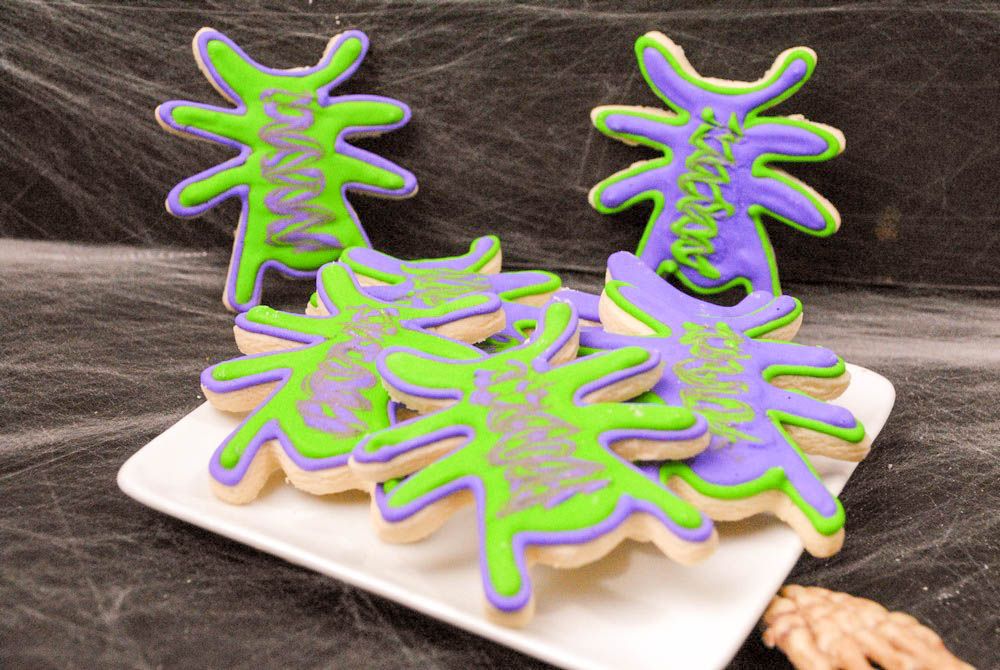 Base Treat Ingredients
1 C flour plus a little bit to coat the cutting board
¼ tsp baking powder
¼ C almond butter
1 tbsp honey
¼ C milk
¼ C chicken stock
Royal icing ingredients
1½ tsp meringue powder
½ C sugar
¾ C warm water
Preheat oven to 350 degrees
In a standing mixer or large bowl, combine all ingredients, mixing until a dough forms.
Dust the cutting board with flour.
Roll out the dough to 1 inch thick
Using a spider cookie cutter or any Halloween cookie cutter, cut out the cookies and place onto a cookie sheet with parchment paper.
Bake for 10-12 minutes.
Beat the ingredients until it forms a stiff peak
Split icing into two bowls and add purple food coloring to one and green food coloring to the bowls.
Add coloring icing to piping bags fitted with a #2 tip.
Outline a few spiders in the green icing and a few spiders in the purple
Fill in with the opposite colors.
Take the green icing and add two lines going down the middle of the cookies.
Using a toothpick swirl the lines to make a swirl.
Let dry for 2 hours before giving it to your furry family members!