DIY Dog Treat Bags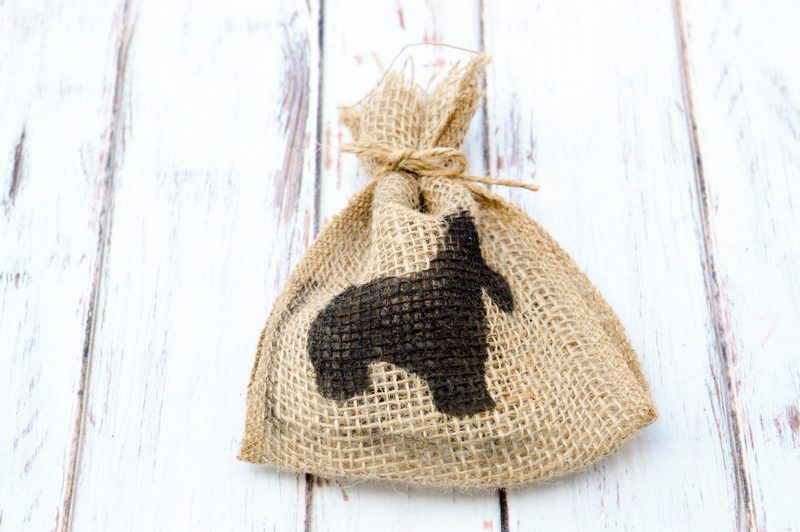 Scissors
Burlap
Twine
Spray Paint (optional)
Dog Stencil (optional)
Begin by cutting about a foot and a half of burlap. I purchased the 6-inch burlap roll which is perfect for the treat bags.
Next, cut about 7 pieces of string that are around 8-inches in length each.
Fold the burlap in half and if using the stencil option, lay the stencil close to the bottom and in the middle of one side of the burlap and then lightly spray over the stencil with your paint.
Let dry for a few minutes before continuing.
Use a piece of your twine to first tie the bag at the top.
Next, take a piece of twine and starting on one side of the bag, put it through the holes on the side, making sure it goes through both sides.
Double knot it and repeat this two more times on the same side and three times on the other side until your bag is tied shut on the side.
Cut off the excess string from the knots.
Open the top to drop your treats in and tie it back.