No-Bake Peanut Butter Dog Treat Recipe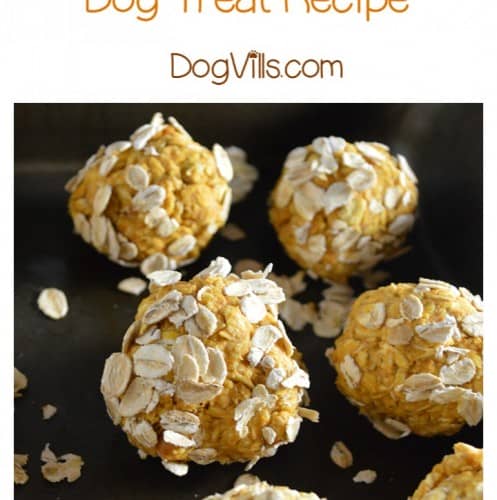 Recipe type:
Dog treat recipe
1 cup pumpkin puree (remember, NOT pumpkin pie mix, just the plain puree)
¼ cup peanut butter
¼ cup milk (doesn't have to be whole milk, you can use whatever your family uses. We use 1%)
3 cups old fashioned oats, (divided as below)
Beat the pumpkin puree, peanut butter and milk on medium-high in the bowl of an electric mixer . If you don't have one, you can also use a plain old bowl and spatula; you'll just have to work a little harder.
Gradually add 2⅓ cups old fashioned oats. Make sure it is well mixed
Using a small scoop or spoon, roll the mixture into small balls. Roll the balls in the rest of oats.
Cover and place in the refrigerator for about an hour, or until they're nice and firm.
Recipe by
DogVills
at https://www.dogvills.com/no-bake-peanut-butter-dog-treat-recipe/