Hypoallergenic Dog Treats: Coconut Peanut Butter Bones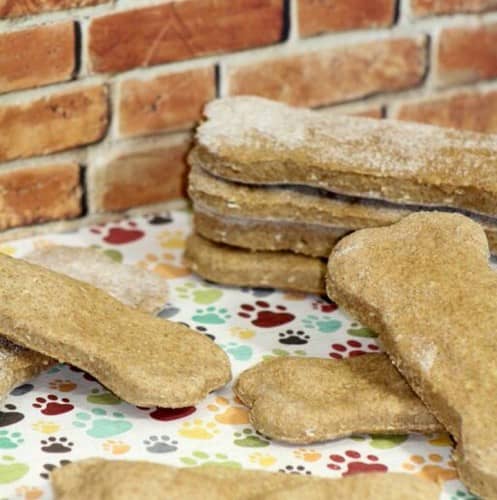 1 C coconut flour (if your dog is not allergic to wheat and you can't find coconut flour, you can use 1 cup of wheat flour)
1 Cup of oats
1½ tsp baking powder
1 C water, boiling
⅓ C creamy peanut butter
1 egg (or ¼ cup unsweetened applesauce if your dog is allergic to eggs)
Preheat oven 350 degrees.
Line a cookie sheet with parchment paper.
Flour cutting board, the rolling pin and your hands.
Add more flour if batter is liquid (just toss a handful in)…. if too dry add a few drops of water.
Working with your hands knead the batter…. if it sticks to your hands add more flour.
-When it becomes workable… use your rolling pin and roll the dough out.
Roll it out to ¼ inch thick….. using your cookie cutter (bone) cut out as many treats as your batter will allow.
Bake at 350 degrees for 20 minutes or until slightly brown.
-Allow to cool overnight….
Recipe by
DogVills
at https://www.dogvills.com/hypoallergenic-dog-treats-coconut-peanut-butter-bones/