Banana Oatmeal Hypoallergenic Dog Treat Recipe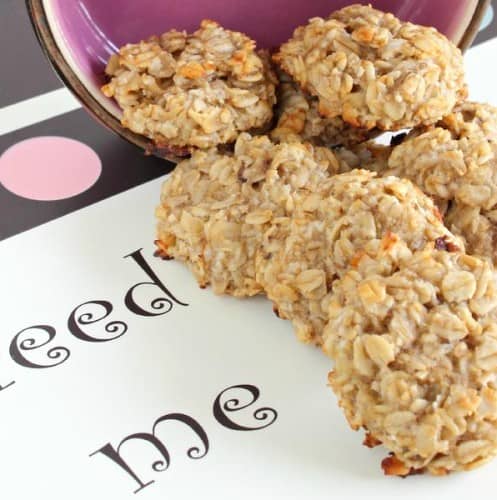 Author:
BANANA OATMEAL HYPOALLERGENIC DOG TREAT RECIPE
1 Ripe Banana (this is a great way to use that last banana sitting on your counter looking a bit mushy!)
2 Tbsp. Coconut Oil
1 Cup Oatmeal (we used the quick 1-minute oats type)
In a bowl mix ingredients until thoroughly combined. Set aside and let sit 10 minutes.
Preheat your oven to 350˚.
Take 1 tablespoon of the mixture and form it into a ball. Place on a lightly greased cookie sheet and flatten slightly. Don't mush it down too much!
Bake at 350˚ until browned on the bottoms, about 15 minutes, remove and let cool. This is important, don't give it to your dog until it's cooled down all the way. We don't want to burn Fido's tongue!
Recipe by
DogVills
at https://www.dogvills.com/banana-oatmeal-hypoallergenic-dog-treat-recipe/