Low Fat Veggie Treats Recipe for Dogs [with video tutorial]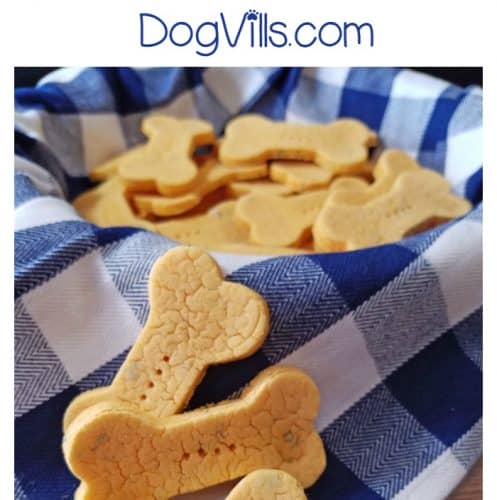 2½ cups rice flour or brown rice flour
1 cup cooked vegetables (winter squash, zucchini or sweet potatoes)
1 tsp dried parsley
7 tbsp low sodium, low-fat vegetable broth
½ cup cold water
Preheat oven to 350 degrees.
In a large bowl, whisk together all of the dry ingredients.
Gently combine the dry ingredients with the wet ingredients.
Knead with your hands until you have a smooth ball of dough.
Take a rolling pin and flatten out the dough. Use a cookie cutter to cut out fun shapes.
Make sure you are using a non-stick baking sheet, or spray it with oil.
Bake for 25 minutes or until golden.
Recipe by
DogVills
at https://www.dogvills.com/low-fat-veggie-treats-video-tutorial/