It may not seem like it now with the freezing temperatures, but the flowers will be blooming before you know it! That means the big old fuzzy bunny is on the way! Time to start thing about an easy Easter dog treats recipe for Fido! After all, if he has some yummy goodies of his own, he's less likely to go after the ones in your basket. You know those chocolates aren't good for dogs, right?
This easy Easter dog treats recipe have just four ingredients. Chances are you already have them in your pantry. If not, you'll find them in your grocery store without a problem, so you can save the hunting for the decorated eggs! Ready to get started?

Easy Easter Dog Treats Recipe
 This post contains affiliate links. Thank you for the support
Ingredients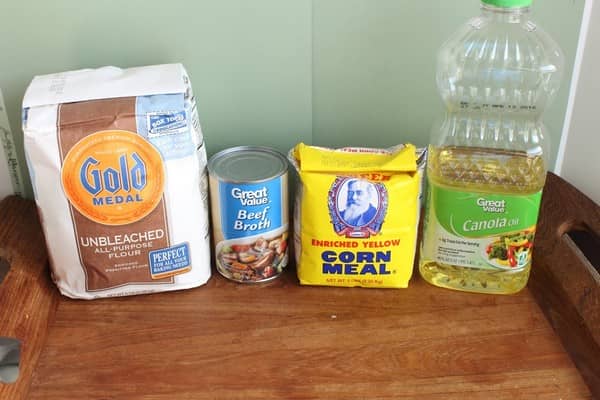 2 Cups Unbleached Flour
½ Cup Corn Meal
1/3 Cup Oil
2/3 Cup Beef Broth
Instructions
Affiliate links included below.
Preheat oven to 350˚.
In a bowl combine the Flour and Corn meal.
Add the Oil and Broth and stir to combine.
Knead the dough until smooth.
Roll to a ¼ inch thick on a floured surface.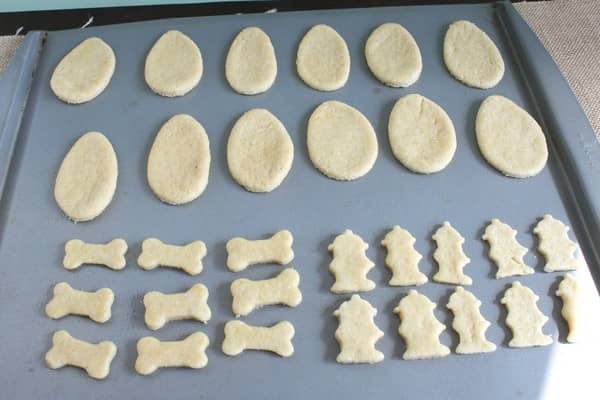 Cut out desired shapes, knead scraps together and repeat. Stick with egg shapes to keep it Easter-themed, or go wild and create all different shapes! You can also get some other cute Easter shapes from Amazon. The Wilton Easter cookie cutters are really cute. Since they're metal, they last a long time.
Place on lightly greased cookie sheets.
Bake at 350˚ until firm and golden brown, 30-35 minutes.
Store in an airtight container.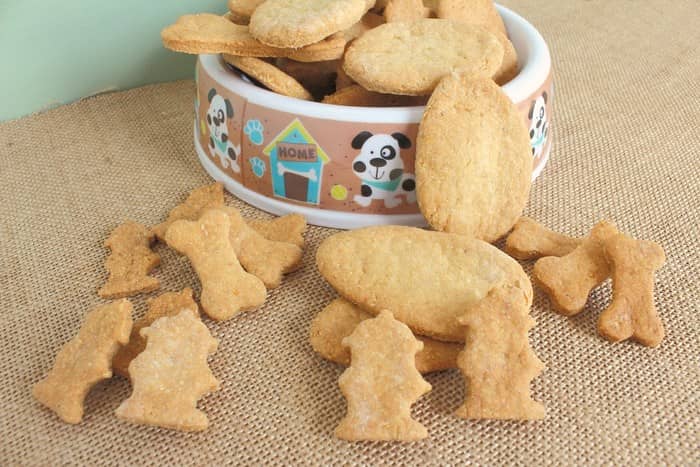 If you want to go the extra mile, you can make your pooch a cute little Easter basket with some other homemade dog treats. Our peanut butter banana dog treats recipe is a really cute and easy idea. If nuts are a no-no in your house, go with our hypoallergenic pumpkin and oats dog treats. Your pup will be so excited to have his own basket of goodies on Easter morning!
Do you have a favorite easy Easter dog treats recipe that you make every year? Do you make your own basket for your pooch? Tell us in the comments!