This is a sponsored post written by me on behalf of Beneful for IZEA. All opinions are 100% mine.
Have you ever thought about all the benefits of a dog park? They open up a whole new world of possibilities for our canine pals and for us.  There's just nothing quite like that moment when you reach the inside of the park and unclip that leash, letting your dog run free and unfettered. For many people who live in apartments or cities, a dog park is the only place their pup can experience that freedom. Let's check out a few benefits of visiting the dog park, then I'll tell you how Beneful is making those dog park dreams come true around the country!
Benefits of the Dog Park
Exercise
As I mentioned above, if you live in an apartment or a home without a backyard, a dog park is one place where your pup can really run free. All dogs need exercise, and even if you're walking your dogs on a daily basis, a stroll on the leash doesn't really give them a chance to really stretch their legs.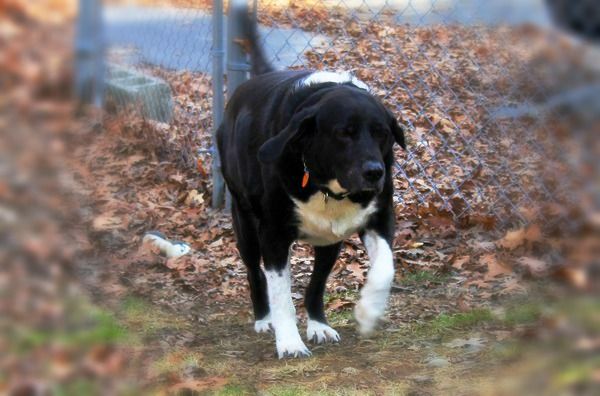 Socializing
Dog parks allow both you and your dog to get out there and socialize. By now, you know that socialization is a key part of good training. We may have mentioned that a time or two (or 12) here! Your dog isn't the only one who gets to interact with others at the dog park, though. It's a great place for you to meet other canine-loving friends. If you're particularly shy (like me!), having your dog as a buffer can really help bring you out of your shell. It's easier to strike up a conversation about your sweet pooch than it is about you sometimes.
Community
The community aspect of a dog park is one benefit that you might not even realize is happening. While you're there playing fetch with Fido and making new friends with that cute Golden's owner, you're solidifying your neighborhood's community of dog lovers. If something happens- your dog goes missing or you need comfort after receiving bad news from your vet- you have an entire park of people who can rally around to help or offer solace.
Beneful 2016 Dream Dog Park Project
Not everyone is lucky enough to live near a dog park. Some people do live near one, but it's not quite the park they envisioned for their canine pals. That's where the Beneful Dream Dog Park Project comes in! Since 2010, Beneful has been helping dog-loving communities across the US build the dog parks of their dreams.
Beneful just launched their 2016 Dream Dog Park Project, and they need your help to make dreams come true for other communities. The Project is really neat. Every month, Beneful features different dog parks that are using GoFundMe to reach their monetary goals. You can help support other's dreams, or set up your own GoFundMe for your town's dog park and Beneful just might feature you!  To get featured, you just need to have an active GoFundMe dog park project. That's it! Visit Beneful for more details!
The best part? You can use GoFundMe to better your dog park in any way you see fit. Whether it's building an entire dog park from scratch or just added lights to the park so people can bring their pups at night, all projects matter. It's all about your DREAM park! A chance to make it the perfect canine play land for your community.
Beneful Dream Dog Park Pack Giveaway
We have a great Dog Park Pack giveaway for you today, courtesy of Beneful. The prize pack is filled with Beneful Dream Dog Park Project goodies, like a new Frisbee, balls, a leash and Beneful coupons. Entering is easy. Just leave us a comment telling us what you love most about visiting a dog park. If you don't have one in your area, you can tell us something you'd love to see in your dream dog park. Leave your comment below. Giveaway is open to US residents ages 18+ and ends on July 28th, 2016.
What do you love most about visiting the dog park? What features would be a part of your dream dog park?