"What are my dog's chances of surviving pyometra?" If your vet just told you that your pup has this infection, that's a question you'll likely be asking yourself. Pyometra in dogs is mortally dangerous infection of the uterus. This infection can and will kill a dog if not treated quickly and aggressively. I worked for over 7 years at a vet, and in that time, I saw several cases of pyometra. I also saw owners who had absolutely no idea what it was or that it could even occur. Because of that, and because of a question I recently read in the forums, I decided to give everyone  a lesson in Pyometra in dogs, including what it is, how to treat it, and more importantly, how to prevent it.
What is Pyometra in Dogs
I keep saying Pyometra in dogs because it's most common in dogs. Pyometra is a fancy way of saying your dog's uterus is infected. Pyometra is a nasty infection of the uterus that is almost always fatal if not treated immediately and aggressively. It is incredibly painful for the dog in question, and it is bad, bad, bad news. I cannot stress that enough because it is also 100% preventable.
What Causes Pyometra
Pyometra is a secondary infection which is caused by hormonal changes when a female dog enters estrus. During estrus, also known as "heat," the white blood cells which normally protect against uterine infection are prevented from entering the uterus. This has to occur, or the white blood cells will kill the sperm during mating. Following the heat, progesterone levels in the uterus remain elevated for up to two months, causing a thickening in the uterine wall in preparation for pregnancy.
If there is no pregnancy, the uterine wall retains some of that thickening, and after several cycles of heats with no pregnancy, the uterine wall can become very thickened and produce cysts. Now the female is walking around with a thickened cystic uterine wall which secrets fluids that are the perfect breeding ground for bacteria. Bacteria can make their way from the vagina into the uterus quite easily, and once there they begin to multiply. That's how you get Pyometra in dogs.
It's important to note they while the possibility of pyometra in dogs is there for all ages, most pyometra cases are older dogs that have gone through many heat cycles over their lives. Years of heats lead to the perfect thickened, cystic uterine condition for bacteria.
Pyometra Symptoms
In the early stages, pyometra in dogs presents as a slight vaginal discharge and nothing more. That's why pyometra often goes undetected until its later stages. A female with severe pyometra will show symptoms such as: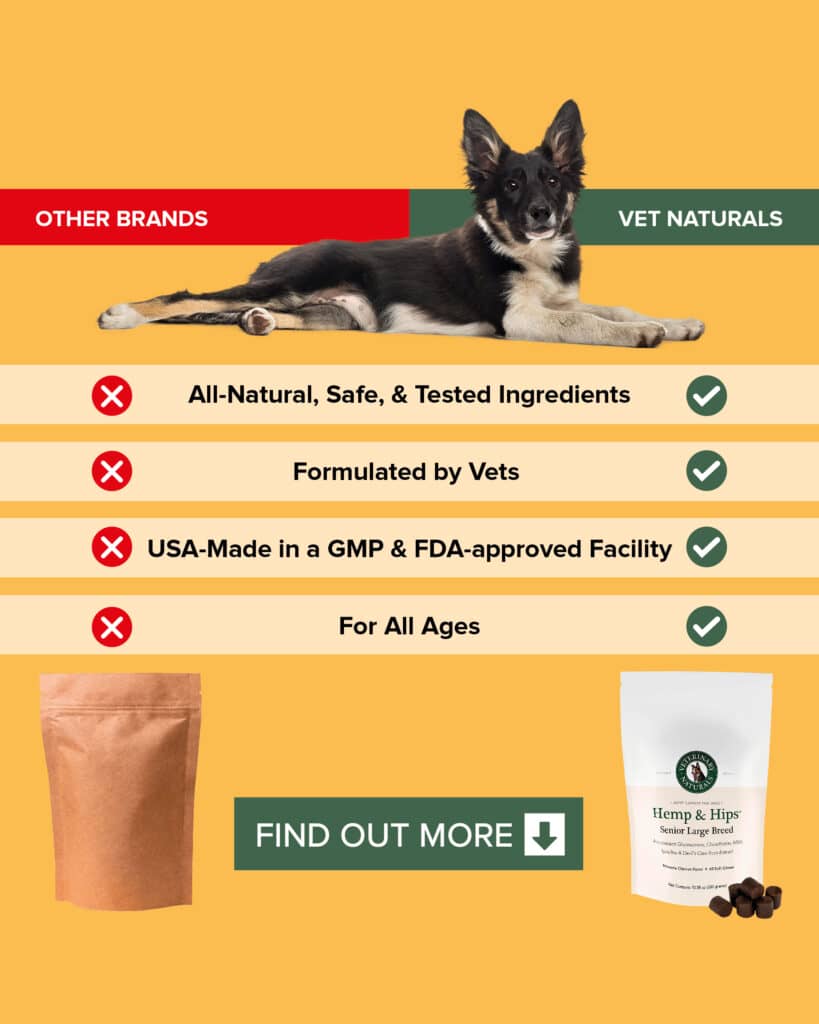 Excess drinking
Vaginal discharge
Distended, painful abdomen
What Are My Dog's Chances of Surviving Pyometra?
Your dog's chances of surviving pyometra depend on how quickly you treat it. There are two avenues to treating pyometra in dogs – antibiotics and spaying. While it is possible to treat pyometra with antibiotics, the prognosis is generally poor. And even if the antibiotics work, the dog is still susceptible to future bouts of infection. The preferred course of treatment, which is 100% successful, is simply to remove the infected uterus. By removing the uterus, the infection is immediately resolved, and any future possibility of infection is completely negated.
Preventing Pyometra in Dogs
This is one of the most important parts of this post. Preventing pyometra in dogs is incredibly easy. Just have your dog spayed. With no uterus, you can have no uterine infection. Not only does spaying remove the risk of pyometra, it also drastically cuts the risk of breast tumors and other cancers.
If you have a female dog, I highly encourage you to have her spayed. Not only does it prevent pyometra, it also helps reduce her risk of other cancers related to the hormones produced by the reproductive tract. If you have a dog which has not been spayed and she is showing any signs of pyometra in dogs, it's imperative that she be seen by a vet right away.
Do you have any other questions about your dog's chances of surviving pyometra? Have you dealt with this infection? Talk to us in the comments.