Wouldn't it be nice to know that your dog will stay in your yard instead of roaming?
Our dog training tips may be able to help!
A dog fence
or other containment system can ensure your dog stays confined to a specific area, but that may not always be feasible.
Your dog may escape the fenced area, or you may want to enjoy your dog running around your open yard without worry that he will run off.
Here are a few dog training tips to help you train your dog to stay in your yard.
Don't miss this ⇥The only dog collar you'll ever need. Get your Fi now.
Dog training tips to train your dog to stay in your yard
This post contains affiliate links. We earn a commission if you make a purchase, at no extra cost to you.
1- Decide Upon a Boundary
Decide upon the boundary line around your yard.
Walk the perimeter and mark it with flags.
Set the boundary line at least 2-3 feet back from the actual boundary you want your dog to stay away from.
Make sure family members know the boundary lines as well.
➔➔Hey, do you want more dog training tips? Download our FREE Ebook NOW
2- Teach Commands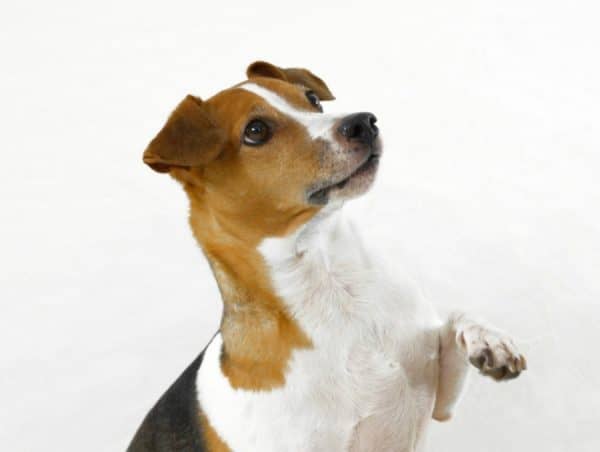 This is one of the most important dog training tips for any training.
Work on teaching your dog commands like"No,"Stop,"Wait,"Sit." These will help you as teach him to stay in your yard.
You will also need to teach him to release commands that help him know when it is okay to cross the boundary — terms like "Let's go for a walk" or "free" can be used for this.
3- Walk the Boundary With a Leash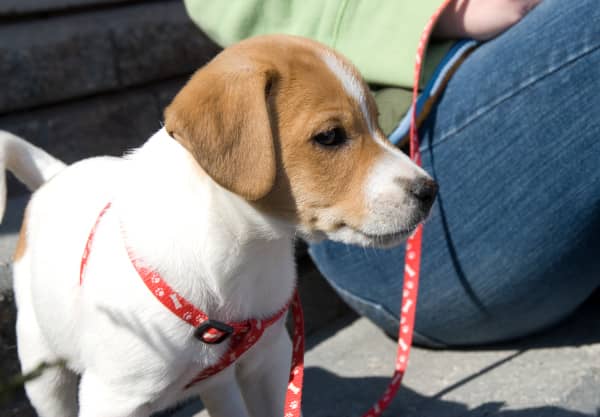 Spend time walking your dog — with a leash — around the marked boundary.
Do this at least four or five times every day for several days.
Give your dog time to sniff around and explore, but never allow him to cross the boundary line — not even a little bit.
The second he sets a foot over the boundary line, correct him with a quick jerk on the leash and a firm "No" command.
After a few days, you can allow your dog to walk up to the boundary line and stop.
This is the best time to use the commands "Stop" or "Wait."
After a few more days, you can walk to the boundary with your dog and step over the boundary yourself.
Command your dog to stay as you step over. Reward him with plenty of treats and praise for following your commands.
Be sure to spend time walking different parts of the boundary.
Your dog needs to know the entire boundary area and is familiar with it.
Other reads: Pitbull Puppy Training Tips: Keeping Them in the Yard
4- Walk the Boundary Without a Leash
After a couple of weeks of obeying commands and staying within the boundary, you can allow the leash to trail behind as your dog walks along the boundary.
Your dog should be able to follow the commands of "Stop" or "Wait."
If he starts to veer toward crossing the boundary, your quick and firm command should make him stop.
5- Reinforce the Boundary
Walk the boundary regularly and never allow any breaking of the rule.
Even a small step over the boundary requires going back and working on the lessons again.
Do some exercises in a temptation to help reinforce the boundary.
Place some dog toys outside the boundary or have family members stand on the other side to provide a distraction.
Reward your dog when he follows commands and ignore the distractions.
Spending time reinforcing boundaries and teaching commands can help you teach your dog to stay in your yard. It will take time and commitment on your part, but it will be worth it.
Follow these dog training tips and your dog will recognize boundaries in no time!
Do you have any other dog training tips to train your dog to stay in your yard?