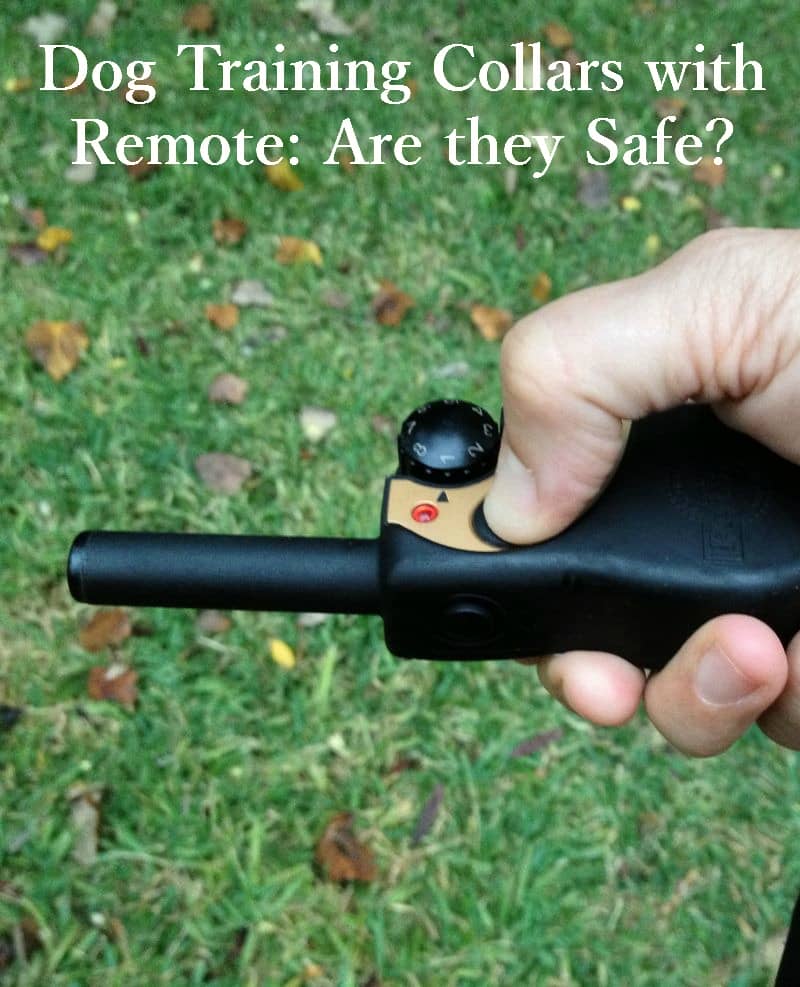 Today we're talking about dog training collars with remote and whether they are safe. We understand how frustrating it can be when your dog is not obeying you. Maybe he tries to run away, jumps on people or keeps digging out of the yard. Maybe his own safety is at risk and you don't know what to do to make him behave and stay where he belongs. Whatever the issue you are having with your dog, it's not uncommon to consider all methods of correcting the behavior. One of these methods might be considering a dog training collar with remote.
Dog training collars have actually been around since the late 20th century but for many dog owners today, they are a relatively new tool. It has been fairly recent since they have gained acceptance among some dog trainers. One of the first questions to pop up is safety related. Are dog training collars with remote safe?
Dog Training Collars with Remote: Are they Safe?
Let's first explore the fact that not all dog training collars are the same. There are "choke" collars, also known as slip collars that tighten on the dog's throat and there are also a variety of types of electronic collars with remotes. These are sometimes called "shock collars" but not all of them are actually shocking.
One of the most common myths is that dog training collars with remote are not a safe method of training. Some people fear they are inhumane or cruel but when used correctly, they are not. The electric stimulation from the (affiliate link) collar is not high intensity. It is not like a shock from a wall outlet or from electroconvulsive therapy, as some people believe. It is very mild…much like a static charge you get when you walk around on the carpet and then touch something metal.
The point of this type of training is not to cause pain or harm the dog but instead to communicate with the dog. You want your dog to feel uncomfortable when the shock is given, so he knows that behavior is unwanted. You do not want him to feel pain or be afraid.
For these collars to work correctly you need to buy only quality products and you need to be sure you are working with a qualified, experienced dog trainer. You should work with your dog with the collar at the lowest setting, communicate well with your dog and keep him calm and active in the training process. It's not a magic button you can just push to make your dog do what you want.
You should also be sure the collar has a proper fit, that your dog is cooperative and learns to listen. He should not be stressed out by the process and you should use a lot of praise and rewards when you're training your dog. Praise is one of the most important tools you can ever use with your dog. It's vital that you show your dog when he has done something right; not just when he has done something wrong.
Now that you know more about dog training collars with remote, you can make a decision about whether or not you want to try this behavior modification technique for yourself.