Brighten up a boring phone case with these dog mom PopSockets that tell everyone you're proud of your pup!
I'll admit it, I'm one of those crazy dog moms who talks about her pups to anyone who will listen!
PopSockets are a great way to get people talking about their own passion for pooches!
Check out my top 10 favorites that all dog moms will adore!
Related: 25 Funny Dog & Cat Lovers PopSockets Grip Gift Ideas
Cute Dog Mom PopSockets
This post contains affiliate links. If you make a purchase through these links, we earn a small commission at no extra charge to you.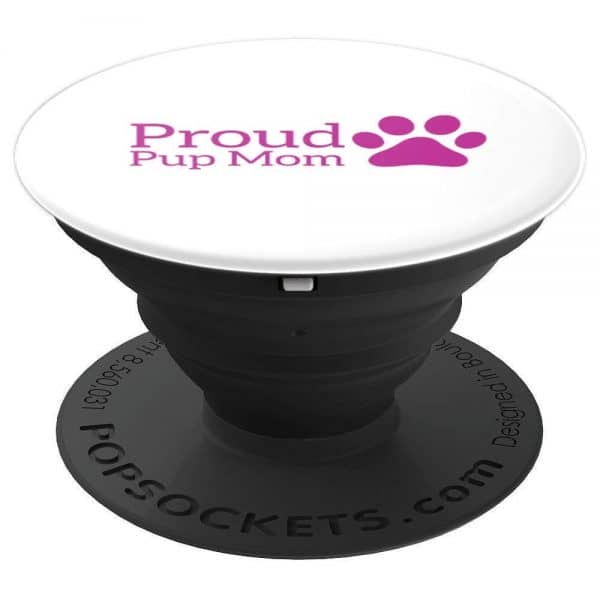 So, you just adopted a brand new puppy and you're ready to tell the world, right?
Grab this Proud Pup Mom PopSocket (don't you just love the alliteration?) and show off your pride!
It's also available in black and white.
For those of us with older dogs who are out of the pup years, grab this Proud Dog Mom PopSockets grip!
The red is my favorite!
FYI, it also comes in blue
, black, and purple
!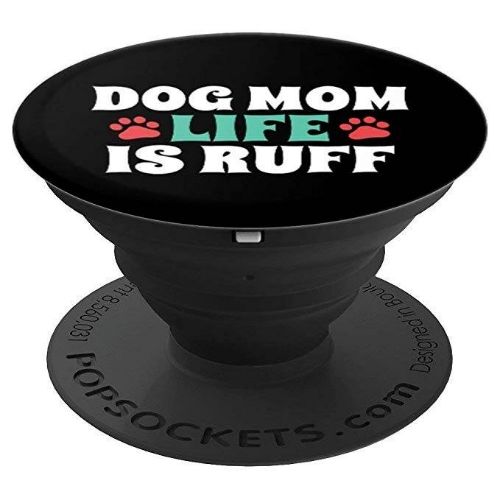 Dogs sure do know how to turn a rough day into a "ruff" day, don't they?
Life gets tough, but with my dogs by my side, I can handle it!
This is one of my favorite dog mom PopSockets because I adore the colors and the font.
I'm kind of a font addict!
Like I said above, I'm definitely a "crazy dog mom," how about you?
I'm almost embarrassed to admit that I have more pictures of my dogs than of my son!
To be fair, there is only one of him and two of them right now!
Love sipping a nice glass of wine while cuddling with your pooch?
Grab this funny "Dog Mother, Wine Lover" PopSockets phone grip!
People will definitely crack up when they see it on your phone!
When you launch into an hour-long monologue about your pups, no one can say they weren't warned!
While it's not specifically a "dog mom PopSockets" grip, this is still one of my favorites.
Although, I'd have to say, there is no "may" about it! I will spontaneously talk about dogs!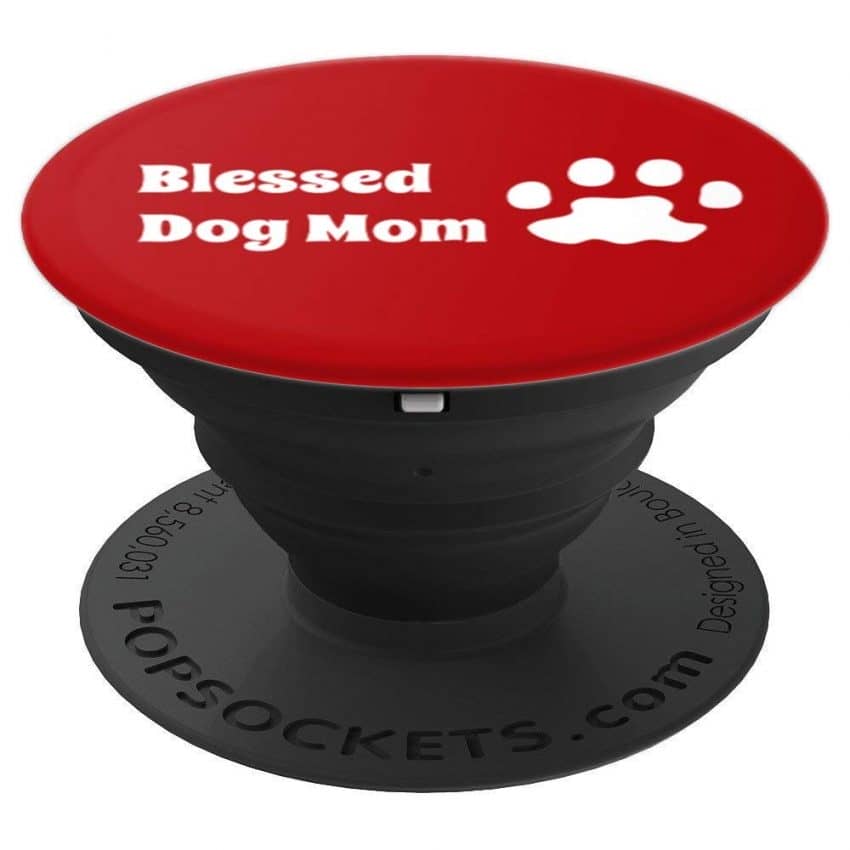 Dogs always make us feel blessed to have them in our lives.
I love this PopSockets grip because it's non-denominational, so it works for any dog mom of all faiths.
It's also a great Thanksgiving PopSockets idea, so keep that in mind for next year!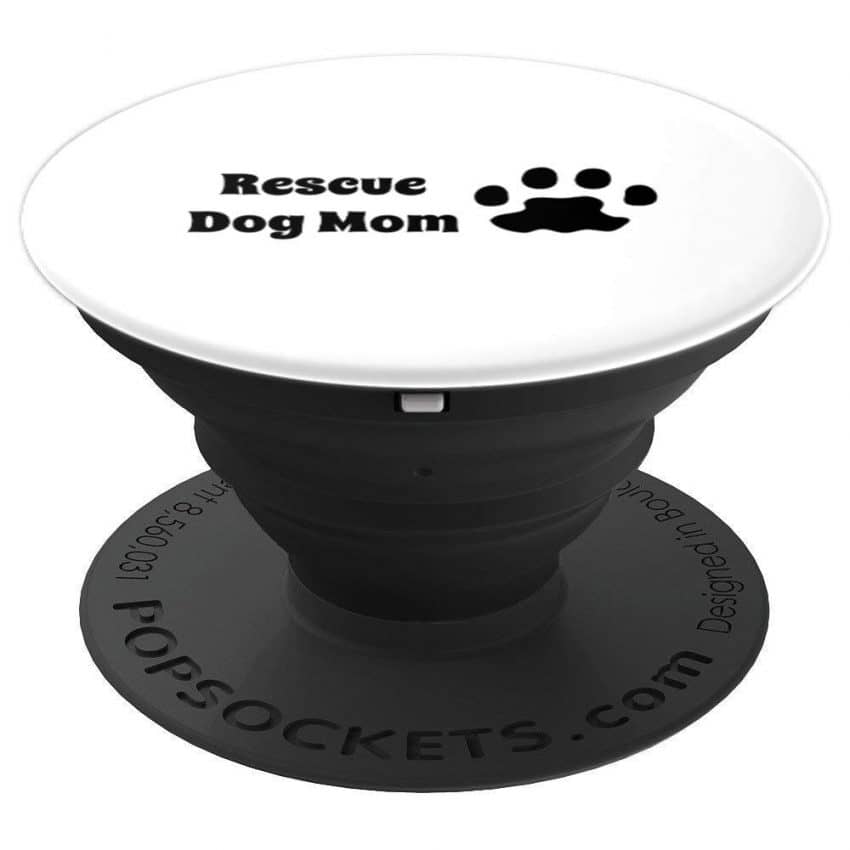 If you're proud to be a rescue mom, grab this PopSockets grip and tell the world!
I adore it because it helps start a conversation about rescuing.
I think that anything we can do to encourage people to adopt more dogs is a good thing!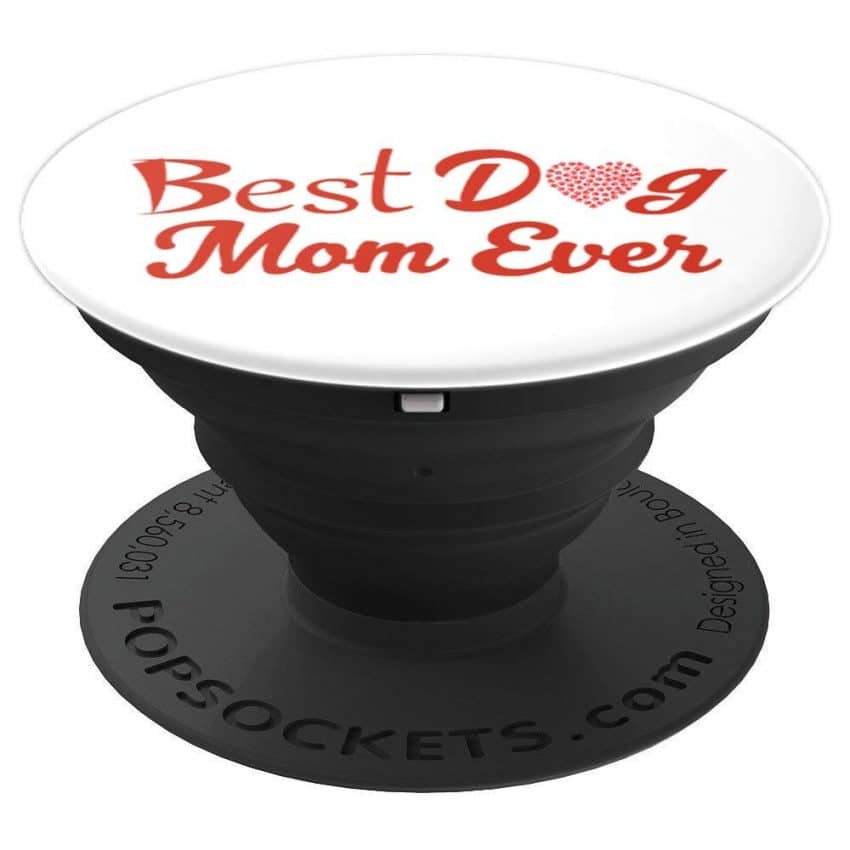 This "Best Dog Mom Ever" PopSockets grip makes a fantastic Valentine's Day gift, either for yourself or your favorite dog mom.
Oooh, or get it for yourself as a gift from your dog!
I give my mom presents from the dogs all of the time! She always loves it.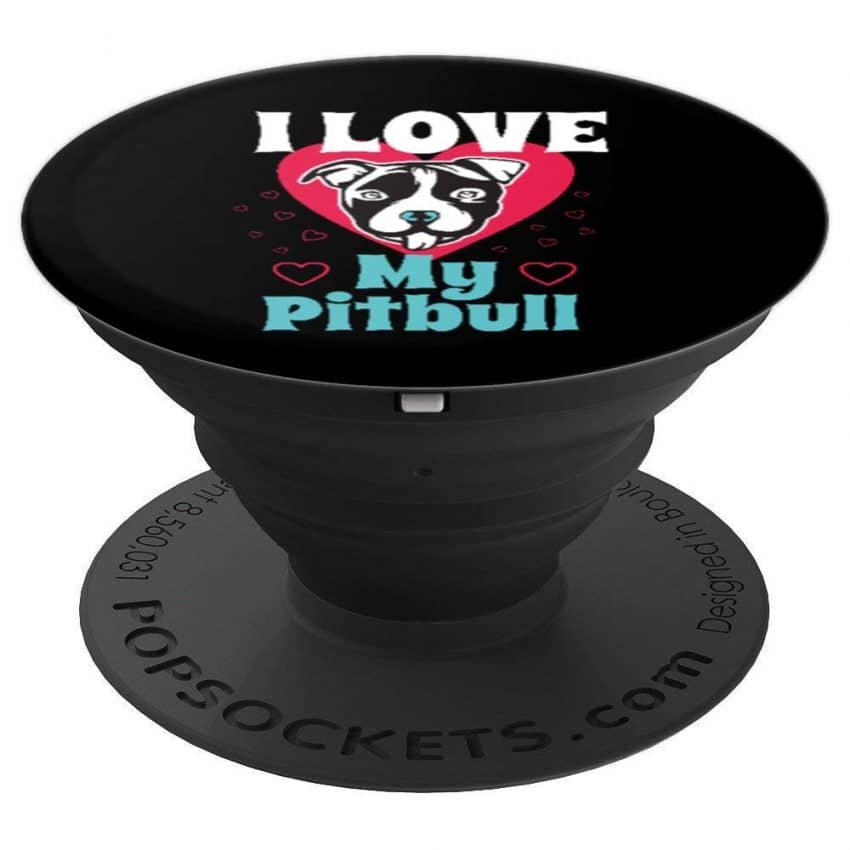 This last one isn't dog mom specific, but it's another one of my favorites.
I have a pitbull mix and I just adore everything about her.
She really is the world's sweetest and most mellow dog!
I need to pick this one up for myself!
So many cute dog mom PopSockets, it's hard to pick just one!
They're removable, so I say grab a couple and rotate them!
That way, you'll never get bored with your phone!
Also, while our PopSockets are exclusive to Amazon, you can find all of these fun designs on t-shirts, hoodies, and mugs in our dog lover store!
Which of these dog mom PopSockets do you love the most? Tell me below!