Are you looking for dog breeds with low vet bills?
While dogs are generally healthy, some breeds are prone to cancer and other diseases that might cost a fortune to treat.
So, keep on reading to discover 7 of the cheapest dog breeds to maintain when it comes to veterinary care.
7 Dog Breeds With Low Vet Bills
Unfortunately, no one can predict how healthy a dog will be and what treatments they might need.
After all, accidents happen, and some dogs like to swallow things they shouldn't.
However, some breeds are predisposed to some chronic conditions that will probably skyrocket your vet bill.
Some dogs are also prone to life-threatening conditions, such as bloat.
For this list of dog breeds with low vet bills, I've selected dogs that are generally healthy with few known conditions.
But these dogs still need their annual vet check to make sure that they're healthy.
#1 Foxhound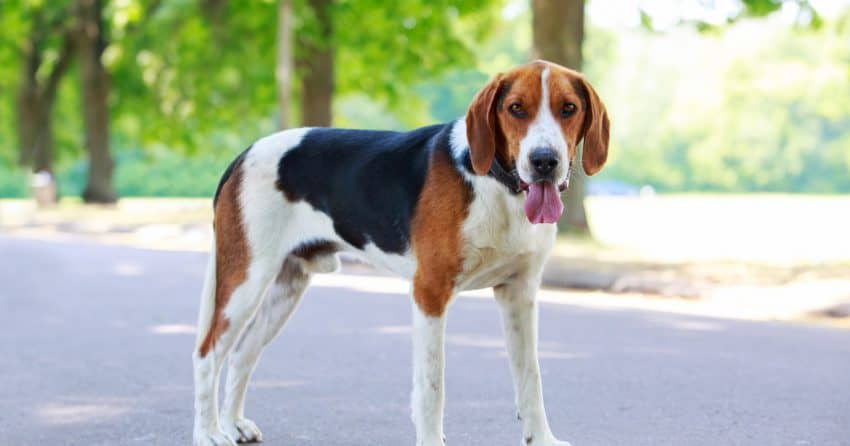 Foxhounds are hunting dogs with incredible stamina, and they chase their prey with remarkable relentlessness.
Moreover, Foxhounds love to run and require at least two hours of exercise per day to burn off energy.
Given their athletic nature and sturdy bodies, it's not a surprise that Foxhounds are generally healthy and live between 12-13 years.
They don't have any known hereditary conditions but rarely might develop thrombocytopathy (blood disorder) and are prone to weight gain.
While Foxhounds are pack dogs, they bond strongly with their owners and make excellent companions.
But they have a stubborn side and like to howl.
#2 American Eskimo Dog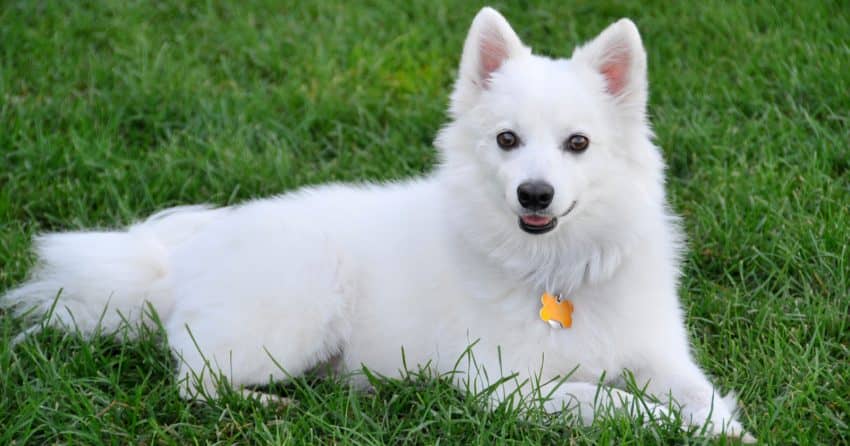 Look at that fluffy, white coat! The American Eskimo dog comes from the Spitz family, which explains their resemblance to Pomeranians.
While they're bigger than Poms, they have the same cheerful personality, intelligence, and devotion to their owner.
In general, American Eskimo dogs are healthy and have a lifespan of around 12 to 15 years.
However, the breed is prone to hip dysplasia, Legg-Calve-Perthes-Disease, and eye problems (progressive retinal atrophy) and cataract.
But if you've adopted the dog from a respectable breeders who screens for these conditions, you shouldn't have a problem.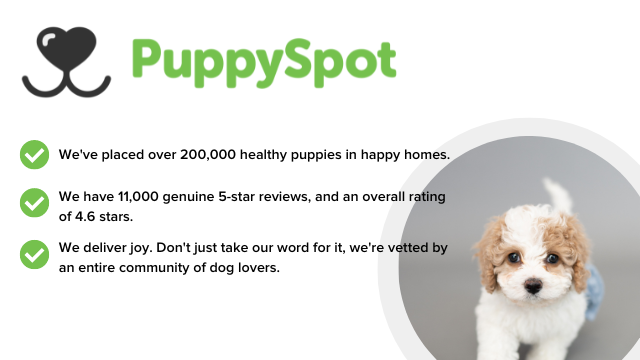 #3 Australian Cattle Dog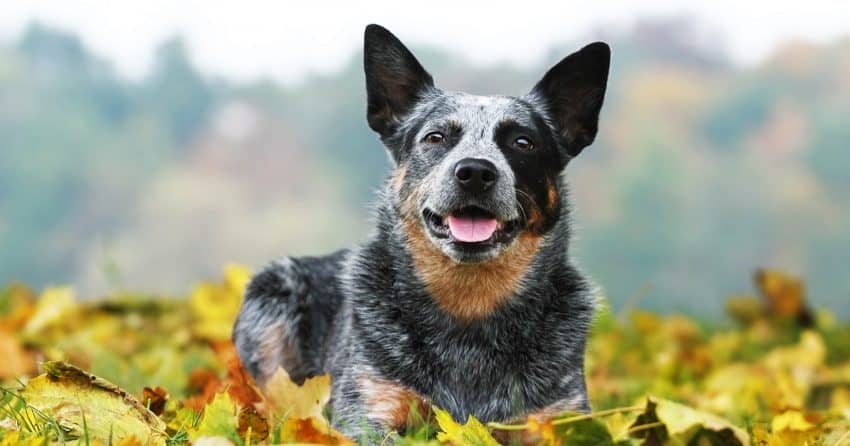 Another dog breed with low vet bills is the Australian Cattle dog.
A working breed, the Australian Cattle dog (Blue Heeler) thrives when they have a job to do.
They are tough dogs that handle high temperature, pain, and rough terrains with ease.
As a whole, Australian Cattle dogs are prone to hip dysplasia, deafness, and progressive retinal atrophy.
But most Australian Cattle dogs are one of the healthiest big dogs and live up to 15 years.
Another thing to keep in mind is that Blue Heelers are Velcro dogs.
These stunning dogs bond tightly to their owner and don't tolerate being alone very well.
They also like to chase small animals and nip people to "herd" them.
#4 Siberian Husky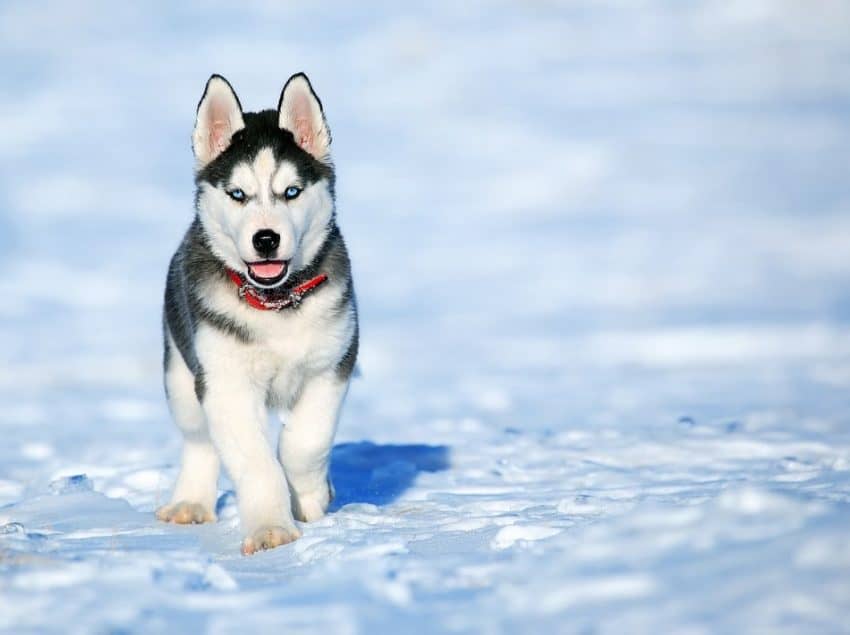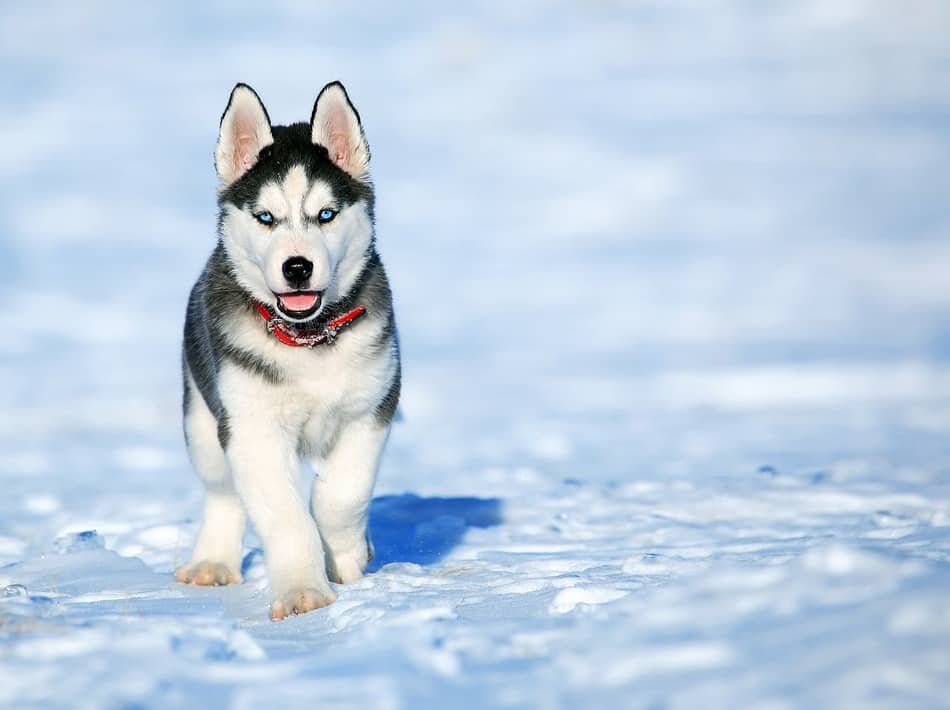 Besides their wolf-like appearance and stunning eyes, Siberian Huskies are famous for their resilience and toughness. T
hese dogs can pull sleds in deep snow for days without showing signs of tiredness and can survive with little food.
As you can imagine, a dog that gets ill often won't survive in the harsh weather condition that Huskies thrive in.
So, when it comes to dog breeds with low vet bills, Huskies fit the profile.
In general, Huskies don't have any major health problems, but they are prone to eye issues, such as cataract, corneal dystrophy, and progressive retinal atrophy.
They also have a very low chance of developing hip dysplasia and hypothyroidism, unlike other breeds.
However, Huskies are the Houdini of the dog world and often run away.
As such, they might have accidents and get injured, which will raise your vet bills.
But as long as you manage to contain your Husky in the yard, they should have a long life of 12 to 15 years.
#5 Coton de Tulear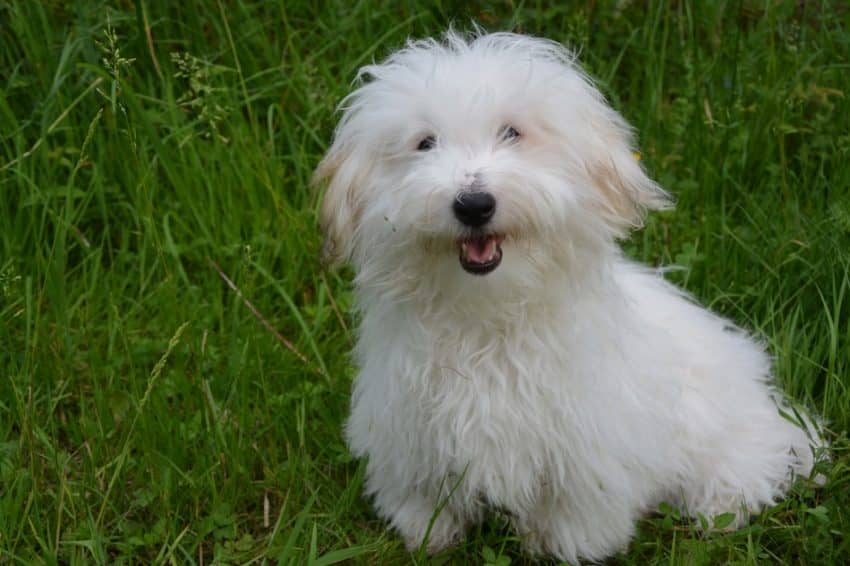 Related to Maltese and Bichon Frise, Coton de Tulear is a sweet, docile, and charming companion dog.
These dogs with a cottonlike coat are also very adaptable, intelligent, and social.
Despite their long, soft, and thick fur, Coton de Tulear shed minimally and are easy to groom.
That's why people consider them a hypoallergenic breed.
With a lifespan of 14 to 16 years, Coton de Tulear doesn't have many known health problems and is one of the healthiest small dogs.
One of your concerns would be allergies, which might make a Coton de Tulear scratch and chew their skin.
Hip dysplasia, luxating patellas, and eye problems are also possible.
#6 Pharaoh Hound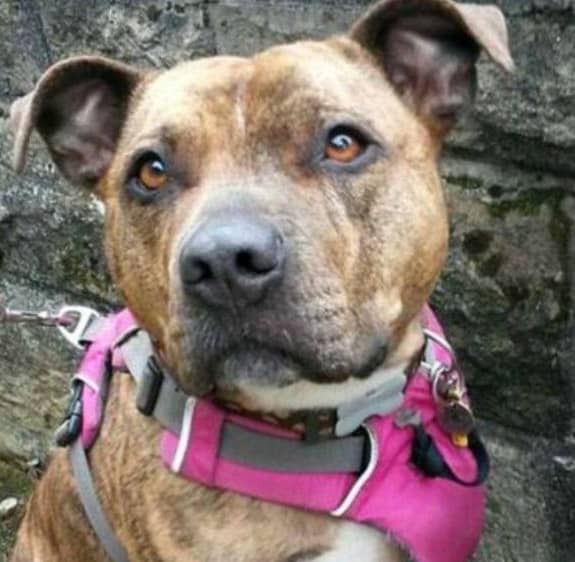 One of the most ancient dog breeds, Pharaoh Hounds were companions of kings and pharaohs hundreds of years ago, although they actually originated in Malta.
Despite their regal appearance, Pharaoh Hounds have a clownish side and love to amuse people with their antics.
While affectionate and calm, they crave independence and can be a little stubborn at times.
When it comes to health and vet bills, Pharaoh Hounds have little to no health problems, and most live up to 14 years.
However, these agile dogs are sensitive to anesthesia, which is typical for sighthounds.
Some Pharaoh Hounds also have allergies, and a few suffer from hormonal deficiencies that might require hormonal therapy.
Moreover, being sighthounds, Pharaoh Hounds dogs are prone to chasing cars and might get into serious accidents.
On the bright side, Pharaoh Hounds are among the cheapest dogs to maintain because they're easy to groom, don't drool, and don't smell that much.
#7 Xolo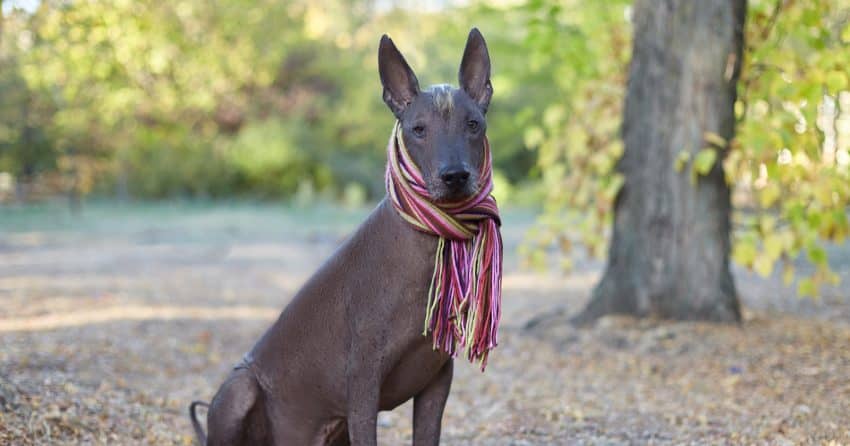 With a name almost impossible to pronounce, the Xoloitzcuintli is a hardy dog with a unique appearance.
Being one of the few hairless breeds, Xolo is bound to attract attention with their satellite ears, mohawk heads, and rat-like tails.
While Xolo doesn't have the appeal of a Golden Retriever, they're muscular and tough dogs, affectionate towards family and suspicious of strangers.
Xolo is also a sensitive dog that doesn't require much exercise and is happy to stay by your side.
Xolo might be rare dogs and expensive, but when it comes to vet bills, you'll rarely have to worry about them.
This hairless dog isn't prone to any serious inherited conditions and has no specific health issues.
However, since Xolo dogs lack fur, they need protection from heat and cold.
Moreover, they have a high prey instinct and shouldn't be let off the leash. Otherwise, a Xolo might get injured.
Which Are the 7 Unhealthiest Dog Breeds?
Since we're talking about dog breeds with low vet bills, you're probably wondering which dogs often need to see a vet.
So, let's take a quick look at 7 dog breeds with the highest vet bills:
Bernese Mountain Dog. While cute and loyal, Bernese dogs are prone to cancer, bloat, hip/elbow dysplasia, and blood disorders.
Newfoundland. While a gentle giant breed, these dogs are prone to epilepsy, bloat, cancer, hip/elbow dysplasia, and kidney stones.
Rottweiler. Fierce and loyal, Rottweilers often have heart defects, bone cancer, bloat, and allergies.
Doberman Pinscher. They suffer from heart problems, blood disorders, narcolepsy, and spinal cord compression.
Great Dane. These massive dogs are prone to growth problems due to their large size, as well as, bloat, bone cancer, and heart disease.
Basset Hounds. These adorable hounds often back problems and suffer from glaucoma, bloat, eye problems, and blood disorders.
Weimaraner. They are prone to bloat, hip dysplasia, blood disorders, eye problems, and adverse vaccination reactions.
If you want to have a healthy dog, don't ever buy pets from unprofessional breeders.
They don't screen for inherited diseases and often keep their dogs in unsanitary living conditions.
It's better to adopt or rescue a dog than to buy one from such people.
Remember that all dogs need to have regular vet checks and have their teeth brushed regularly.
Dental disease is common in all breeds and often causes other issues that can be costly to treat.
What do you think about these 7 breeds with low vet bills? Do you agree or disagree with our list? Tell us your opinion in the comment section.