Are there any dog breeds that don't smell?
The short and incredibly vague answer: sort of.
While all dogs are capable of getting stinky, there are certain breeds that don't have that overall "dog smell" to them.
If you're super sensitive to odors, read on to find out which breeds would make your ideal canine companion!
Top 10 Dog Breeds That Don't Smell…Much
Before we get into these breeds that don't smell (much), let's talk about what I mean when I said "sort of" above.
See, all dogs have some sort of odor to them, just like all people have their own scent.
So looking for a dog that doesn't smell at all ever is kind of like looking for a person that never ever has BO.
However, if you want a dog that rarely stinks up the place with his aroma, these are the best breeds for you.
1. Poodle
If you're looking for a great hypoallergenic dog that's awesome with kids, excels in service work AND doesn't stink, you'll love the Poodle.
There's a caveat, though: you have to keep up with their grooming.
See, while the poodle's "real hair" (versus fur) helps cut down on that doggy smell, if you don't bathe her regularly she can actually get incredibly stinky.
Poodles are also prone to certain skin conditions, like sebaceous adenitis, that can cause odors.
Take a peek at this video guide to grooming your poodle the right way:
2. Papillon
The Papillon is perfect if you're looking for a pint-size hypoallergenic dog with a low stink factor.
Weighing in at just between 5-10 pounds (I have cats bigger than this pooch!), he's a small dog with a ginormous personality.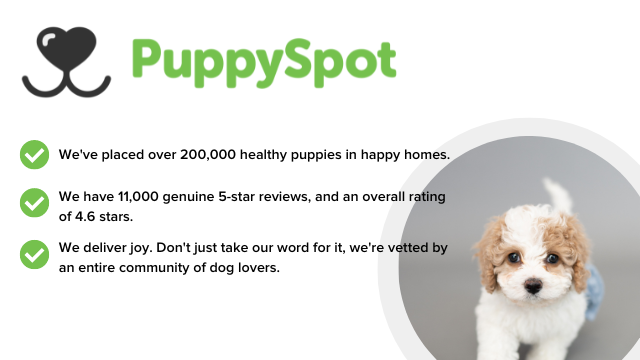 Unlike the poodle, this guy needs very little in the way of full grooming sessions to keep his fur beautiful and odor-free.
The AKC does recommend giving him a good brushing between grooming to keep mats from forming, though.
3. Dalmatian
Does it surprise you to know that the Dalmatian doesn't really smell? You can thank his super short coat for that!
Like that Papillon, Dalmatians require very little work to keep that gorgeous spotted coat in great condition.
You'll want to bathe him occasionally and run a grooming mitt over him weekly to remove any loose fur.
One thing, though: while his fur doesn't stink, his floppy ears are more prone to issues. Pay close attention and keep those clean.
Take a look at this video on how to clean your dog's ears:
4. Collies
Another surprising entry on our list of dog breeds that don't smell, Collies are surprisingly odor-free.
You would think all that luxurious fur would make them more prone to odor, but many Collie parents say they don't have that dog smell to them.
I had a lab/collie for 15 years, and she was shockingly un-stinky. It was definitely the Collie in her, since labs are quite prone to odors.
Like the poodle, there's a caveat: you absolutely positively MUST keep up with their grooming.
5. Whippet
Ah, the graceful aerodynamic Whippet! These beauties deserve a much better nickname than "poor man's racehorse," don't you agree?
If you're looking for a gentle and sweet dog that can keep up with your active lifestyle yet still enjoys snuggling on the sofa, this is your guy!
Whippets are very similar to greyhounds, except smaller (they max out at about 40 pounds).
Their sleek coat requires very little maintenance to keep that gorgeous gloss and low stink factor.
6. Bichon Frise
The hypoallergenic Bichon is great choice if you want a smaller dog that doesn't shed or stink.
Their luxurious velvety fur requires quite a bit of maintenance, though, to keep it that way.
The AKC recommends monthly baths and clippings, plus a good brushing 2-3 times a week.
7. Pharaoh Hound
As a Pharaoh Hound parent, I can attest to the fact that this breed does not smell. At all. Like, not even when she's sopping wet after playing with the hose.
Okay, if I press my nose right up against her fur and breathe in, maybe (just maybe) I'll detect a very faint ghost of an odor.
Beyond that, though, she has zero doggy smell.
Like the Whippet, she also doesn't require much in the way of grooming (aside from her nails, which grow at an exponential rate).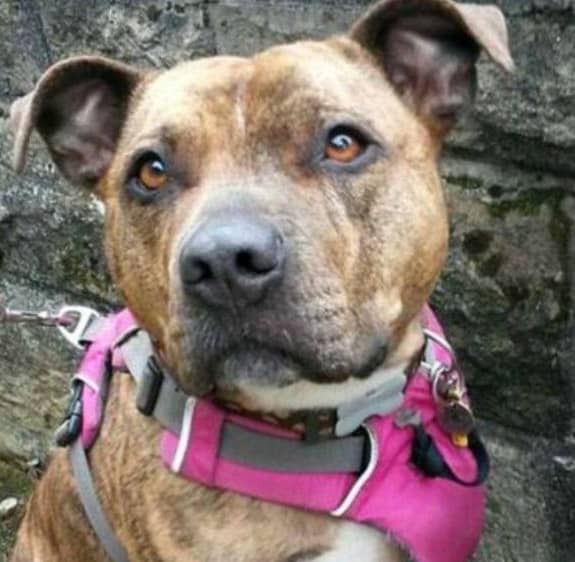 8. Chinese Crested
It makes sense that a virtually hairless dog would be virtually odorless, right?
The Chinese Crested can either be completely hairless (with tufts in certain spots) or have a soft, downy coat.
Both are among the top dog breeds that don't smell.
If you think this guy needs no grooming at all, though, think again. Since he has no protective fur, he's far more prone to skin issues than other breeds on this list.
Take a peek at some other facts about this sweet & unique hypoallergenic pooch.
9. Schnauzer
All Schnauzer sizes, from mini to giant, are very low on the stink factor, thanks again to that hypoallergenic coat.
My aunt had two schnauzers and I can attest to the fact that they never stank (well, except for when one got skunked!).
However, once again, there's a catch: schnauzers require frequent grooming to keep that double-coat in good condition.
Also, while their hair doesn't get stinky, their ears are prone to wax buildup, which can lead to some foul odors.
10. Kerry Blue Terrier
Ever wish you could find a terrier that isn't so, well, terrier-sized? Well, here you go!
Weighing in at up to 40 pounds, the Kerry Blue Terrier is one of the largest of the AKC terrier group. 
He's also one of the least stinky dogs you can find…as long as you brush him weekly to keep mats out of his fur.
Since certain parts of his fur should be cut with clippers and other parts with scissors, it's best to take him to a professional groomer.
If you want to do it at home, though, check out this video:
I've tried to make this list of dog breeds that don't smell as diverse as possible so you can find your perfect canine companion.
For the most part, hypoallergenic dogs are your best bet, but as you saw, there are some surprising entries for those of us who prefer large breeds.
One thing to keep in mind: how you care for your dog has a lot to do with their odor.
I had a German Shepherd who rarely every stank, except when she was wet. High-quality food and regular grooming had a lot to do with that.
Likewise, even the dogs above can get stinky if they're not cared for properly. If your dog does have a strange odor, it's best to get it checked by a vet.
What do you think of these dog breeds that don't smell? Would you add any others to the list? Share below!