Dog dogs recognize other dogs of the same breed?
As I pet owner, I sometimes ask strange questions about my pets' behavior.
Why does my cat knead the pillow, the blankets, and my legs?
Or why does my dog keep chasing its tail?
Simple things you observe every day, but never actually pay attention to.
Currently, another question has been spinning inside my head ever since I saw two Labradors playing in the dog park.
Do dogs recognize other dogs of the same breed or they just recognize them as dogs?

Do Dogs Recognize Other Dogs of the Same Breed?
A friend of mine swears that her German Shepherd identifies fellow GSPs and always runs to greet them when they meet at the park. I decided to do a little research on the subject. Find out what I learned!
Does my dog know that a dog is a dog?
Unfortunately, we still haven't got that human to dog translator working right. We can only speculate what our pooch is thinking when he meets a dog that looks completely different than him. But what we know from carried-out research is that dogs recognize their species. They know that the barking, four-legged thing before them is a dog, not a bear, for example.
The study I'm talking about was conducted in 2013.
It included nine dogs, which were shown more than 144 pairs of pictures.
The aim was to find out if dogs can discriminate canines from humans, cats, and other wild species.
They also wanted to test their ability to group dogs of different breeds into a single category.
The results concluded that dogs can visually recognize their species despite the significant difference in appearance and that they form a single category "dog." What's more, they can do that without relying on other sense such as smell and touch.
So, no matter if you large Great Dane meets a tiny Chihuahua or a Saint Bernard, he knows it's a dog.
Do dogs recognize dogs from the same breed?
There is no definite evidence that dogs can distinguish their breed. So, we can't say for sure that a Golden Retriever, for example, identifies another dog as a member of his breed and interact with him, based on this proposition.
But we might speculate.
Since dogs can recognize other dogs, they should be familiar with the appearance of their breed. So, it's possible that when they see another dog with similar features, they connect it to the memory of their litter. They might even think about it as a family or as a member of the same pack.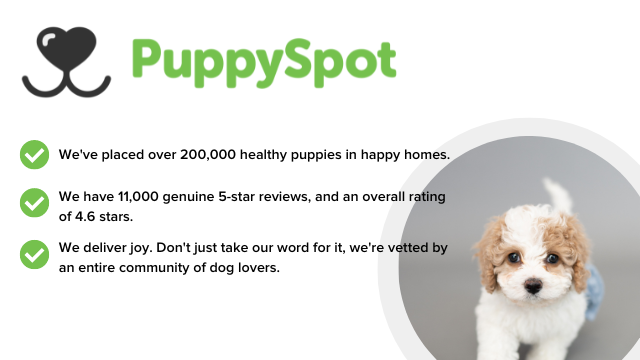 Also, if your dog has had an unpleasant accident with another breed, it's possible that he will avoid all dogs who look the same. I think that this behavior might indicate that at some level the dogs make a distinction between breeds.
Socialization and communication play a part
On the other hand, we have to explain that breed is a human concept, which our pets probably don't understand at all. We see a dog, and we say to ourselves, "Look at this gorgeous Border collie."
But for our pooch, the only thing that really matters is that there's a dog present. He doesn't know that we call it a "Border Collie." He might only realize that it looks different.
What's important for our four-legged friend is how the other dog communicates – how he sends "social signals." Interestingly, not all breeds have the same range of facial expression available.
The Cavalier, for example, has a flat, puppy face, but he can't convey many emotions through it as breeds with elongated faces such as German Shepherds.
In case the two dogs meet, the Cavalier might have some troubles expressing his feelings the Shepherd, which might lead to tension. So, the reason why dogs pick a representative of their breed might be that they find it easy to communicate with them.
It also could be a matter of socialization. If your dog has been around many different dogs, he will probably be comfortable interacting and playing with all of them. However, if he has been around only members of his own breed, it stands to reason that he would prefer spending time with them. He also might be wary of communicating with different looking dogs.
The bottom line is that dogs certainly can recognize their species and they will not mistake a large cat for a dog. However, we don't have any solid proof that their cognitive abilities go beyond simple visual recognition. We have only our gut feeling, which says that dogs are far more intelligent than some people give them credit.
What are your thoughts on the matter? Do you think dogs recognize other dogs of the same breed? What do you think goes through their heads when they meet? Share in the comments.