Have you ever thought about the coolest dog breeds in the world?
No, I'm not talking about Golden Retrievers or Labradors.
Sure, they're cool dogs, but I'm thinking more unique!
I have in mind 10 dogs that will make you stop in your tracks whenever you see them.
Are you ready to see them?
10 Coolest Dog Breeds
I have something to admit. It was hard to pick up the coolest breeds because I find all dogs to be unique and beautiful in their own way.
However, I've selected 10 dogs that have such an appearance that they will blow your mind.
Most of the dogs we're going to talk about are rare breeds, which means that you won't meet them often on the street.
That's why you should cherish any opportunity you have to say "Hi" to them.
#1 Catahoula Leopard Dog
Catahoula Leopard dogs were used for hunting feral boars, so they are fierce, hard-working, and independent.
They are aloof of strangers and protective of their families.
These qualities aside, what catches a person's attention is the Catahoula's magnificent coat of many colors and patterns.
In addition to this, Catahoula Leopard dogs have such piercing eyes it feels as if they're looking right into your soul.
If that's not enough to consider them one of the most fascinating breeds, some pooches have cracked eyes – two different colors in the same eye.
Moreover, Catahoula Leopard dogs are excellent swimmers thanks to their webbed feet. You read it right – webbed feet!
#2 Bedlington Terrier
When you see a Bedlington Terrier for the first time, you might be confused.
Is it a lamb? Or a llama? Or some weird mix between them? No, it's a Bedlington Terrier.
This cool dog breed used to hunt vermin, but now is a loving companion and an excellent show dog.
Don't let his lamb-like appearance to fool you. He is a Terrier through and through, and as such, he can be quite stubborn at times.
The Bedlington Terrier also likes to be the center of attention. He gets his wish due to this striking appearance and unique character.
#3 Afghan Hound
Do you know that Afghan Hounds are one of the oldest breeds in the world?
Originating in the region of Afghanistan in pre-Christian times, this hound was valued for its speed, endurance, and intelligence.
However, what makes this pooch stand out is its magnificent thick and silky coat and the figure of a fashion model.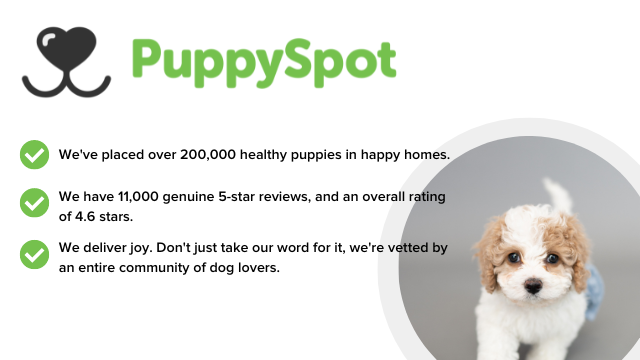 You can't but fall in love with an Afghan Hound and the elegance and grace it embodies.
Unfortunately, Afghan Hound is highly independent and doesn't show open affection often.
He also can be a bit of a diva sometimes. There is no doubt that he belongs in the list of coolest dog breeds.
#4 Mudi
You can't be anything but astonished when you happen to see a Mudi.
This dog has a fantastic wavy or curly coat, but it's the marbled black and grey colors that get your attention.
Acting as a herding dog, Mudi is a cheerful and energetic fellow despite his name, which sounds so much like "moody."
Mudi is so intelligent and capable dog that he can herd large flocks without breaking a sweat.
Unfortunately, it's highly unlikely that you're going to meet a Mudi unless you happen to visit his native country – Hungary.
Only a few thousand representatives of the breed exist, and you can hardly find them outside Hungary.
#5 Lagotto Romagnolo
Known as Italian Water Dogs, Lagotto Romagnolos are next in our list of the coolest dog breeds.
They have an amazing curly, water-resistant coat which makes you want to cuddle them on sight.
These pooches are also natural swimmers and won't hesitate to jump into water to retrieve a Frisbee or prey.
But what makes Lagotton Romagnolo so cool is that they are the only breed created to find truffles.
If you love eating this delicacy, a Lagotton Romagnolo will happily help you.
Not to mention that despite their curly coat, they don't shed much and are considered one of the few "hypoallergenic" dogs.
#6 Puli
Another cool dog breed is the Puli. Why? Because his coat resembles dreadlock, so you have to look twice to make sure that you're looking at a dog, not a floor mop.
This unique coat might take more than four years until it's formed completely. Unbelievable, right?
In addition to this, Puli is not as large as you might think. It's just that all this fur is making him look big. In fact, he is around 30 pounds.
While you might be attracted to Puli's distinctive coat, you can't imagine how much care it requires.
Even professional groomers have troubles with corded coats, and owners often have to rely on their own abilities to keep that coat shining.
#7 Bergamasco
Another pooch with a unique coat is Bergamasco. Some owners joke that you don't need a rug when you have a Bergamasco.
You just need to have your dog lie on the floor to act as a decoration.
Bergamasco's coat has three types of hair that form mats/flocks.
What's interesting is that these flocks continue to grows through the dog's life and that they need around five years to reach the ground.
Despite his hairy looks, Bergamasco doesn't shed as much as other breed and his coat doesn't need much care.
Some even classify him as a hypoallergenic dog. How cool is that?
#8 Borzoi
Borzois are Russian dogs who were used for hunting and as companions to royalties.
At first glance, Borzois look a little strange with their longs legs, thin bodies, and big noses.
It's as if somebody had tried to draw a dog but didn't know the right proportions.
However, these dogs have an air of dignity and grace that makes up for their strange appearance and earns them a place in our list of coolest dog breeds.
Borzois are taller than they look and stand at 28-32 inches.
Since they are sighthounds, they have the instinct to chase anything that moves and can be "slightly" stubborn and independent.
#9 Xoloitzcuintli
Don't ask me how to pronounce Xoloitzcuintli. It's something like "show-low-eats-queent-lee."
A tongue-twisting name is not the only usual thing about this breed.
More commonly known as the Mexican hairless dog, this pooch doesn't have a fluffy coat that you can pet.
Think about them as the dog equivalent of Sphinx cats. But we can't deny that they look cool with that Mohawk like hair on top of their head.
Since they are hairless, their coats don't require much care and might be suitable for people with allergies.
#10 Pharaoh Hound
The Pharaoh Hound is one of the oldest dog breeds, dating way back to Ancient Egyptian times and you can even see them in heiroglyphs.
However, they actually came from Malta, where they're called the Kelb Tal-Fenek (which means dog of the rabbit, as they are avid bunny hunters).
These gorgeous sighthounds are unique in many ways, but the they're most popular for their ability to blush.
Yep, their cheeks, ears and nose take on a rosy hue when they're excited! They also smile! Plus, what's not to love about those ginormous ears?
While Pharaoh Hounds aren't hypoallergenic, their short hair and almost nonexistent shedding make them fairly easy on the allergies.
Sadly, that's the end of our list of the coolest dog breeds. Believe me when I say that I had to make some hard choices.
Nevertheless, I hope that I leave you pining after these dogs, the same as me.
What do you think about these top 10 coolest dog breeds? Do you have another unique dog to add to the list? Tell us below!