Cleaning paws should be an important part of your play or walking routine with your dog if you hope to keep your home clean on any level.
Our dogs get some real dirt action going on their paws. Even if it hasn't been raining, even if the yard is fully turfed, just the act of walking around outside makes our dogs' paws decidedly unclean.
There's a video out there right now of a guy who taught his dog to wipe his feet on a door mat, but that really doesn't do anything other than look cute.
Today, let's talk about how make cleaning paws effective with minimal effort.
► LOVE DOGS?  SUBSCRIBE TO OUR WEEKLY NEWSLETTER, HERE!
Why Cleaning Paws is So Important
Videos of dogs wiping paws on the welcome mats are cute, for sure. However, doing that doesn't really get your dog's paws clean. It's adorable but not effective, and your home – and you and your dog's health, if either of you have allergies – will pay for it in the long run.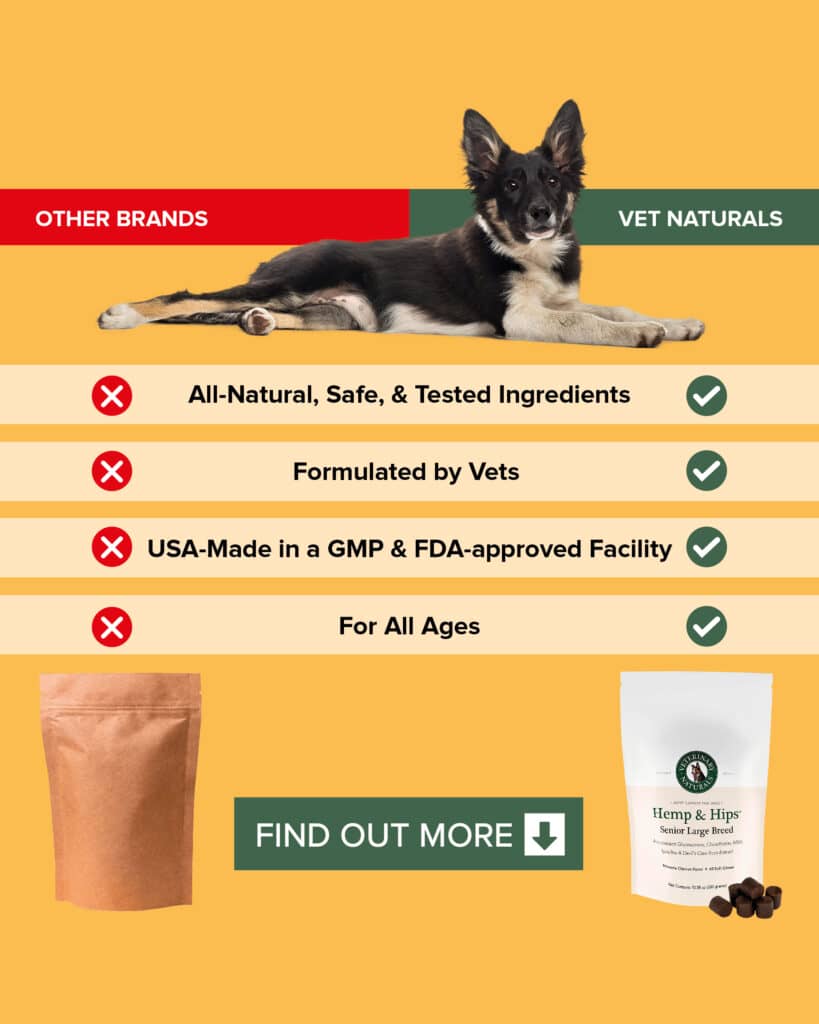 Think of it like this: when you wipe off your muddy shoes on a door mat, are your shoes suddenly squeaky clean? No. While you've gotten the worst of the mud off the bottom of the shoe, there is still all sorts of dirt in the nooks and crannies of the tread. The same goes for your dog's paws!
I mentioned a clean house, but cleaning paws is important on several levels. Of course, the first one we think of is a house that's free of dirty paw prints. Y
ou may think your dog's feet are clean if he's only been in the grass, but if you give his foot a quick wipe with a damp cloth, you'll see that he has some dirt going on there. Baby wipes are an easy way to get the grime right off of his paws. They clean well, and because they're thin, you can easily get down in between your dog's pads to get all the dirt out of the nooks and crannies.
In addition to keeping dirt out of the house, cleaning paws with baby wipes can also help keep your allergies at bay.
It can also help your dog with any environmental allergies he may have as well. If you've ever seen a dog licking at his paws until they're pink or red, it's from contact with allergens such as pollen and mold spores.
These are also major offender for humans with allergies. When you wipe down your dog's paws with baby wipes, you get all of that stuff off of your dog's paws, which means it doesn't bother his or your allergies! It's an excellent step in keeping allergens at bay.
Why Cleaning Paws is So Easy
Cleaning paws is super easy with baby wipes because they're thin and effective. They're designed to remove poop and other gross stuff, so some surface dirt is not a problem for these wipes. In addition. their thin construction makes it easy to get into all the nooks and crannies of your dog's paws, including the space where the nail meets the paw. LOTS of dirt hides out in there.
The only thing to remember is to use hypoallergenic baby wipes. Just keep a pack by your door, and wipe those paws every time you bring in your pooch. It's easy, and it keeps the house clean and both you and your dog free of allergens.
Do you use baby wipes for cleaning paws? Use something else? Share your tips below!