Before bringing a new dog into a house with kids, there are a few child safety rules that you really should make sure everyone understands. These rules aren't just for the overall well-being of your kids, but also for your dog. Nearly 10,000 trips to the ER occur every year due to dog bites. So many dogs are surrendered, or even worse, put down, because of mishaps with children that could have been avoided if basic child safety rules were followed. Taking the time to teach your child the right way to interact with a dog BEFORE you adopt can save you a lot of potential heartache down the road.
Child Safety Tips to Know Before Adopting a Dog
Before you adopt a dog of your own, teach your kids how to interact with dogs that they don't know. Think about it this way: you and your children are strangers to the dog you choose to adopt, at least until he gets used to you. Even if you think of him as an instant family, he doesn't always feel the same way about you. Yep, even puppies, need time to adapt to a new surrounding. Go over these child safety rules for interacting with dogs with your kids.
Consider the Dog's Body Language
Reading body language in both humans and pets is an under-appreciated skill that we tend to do subconsciously. Our interpretation of body language informs us whether a dog is friendly or not making it essential for kids to know. It's best to show your child how a happy and at ease pup looks like and how to avoid the dogs who do not convey this sentiment. An important tip to consider is the slow tail wag which indicates a high alert and caution. Another sign to watch for: if the dog yawns and looks away, he doesn't desire contact. Explain to your child that when a dog's body language is saying "stay away," it's incredibly important that they respect that.
Know the Proper Ways to Approach a Dog
Every child should be taught to ask permission before approaching any pet. This is especially critical for dogs that are tied up or leashed. Also, no one should ever approach a dog while they are eating, sleeping or in possession of a plaything. Always approach slowly and with closed hands to allow the dog time to sniff out your scent.
This same approach will work when you bring home your dog. As time goes on, your pooch will adjust to your child's higher energy level, but in the beginning, teach your child to approach your own Fido as she would a stranger's dog.
Practice the Safety Strategy
Inform your kids on the number one safety strategy. This is often known as the "Be a Tree" game. When approached by a strange dog, he should remain calm and still. Tell your child to keep his arms at his side and his eyes cast downward, maintaining silence. The vast majority of dogs will react to a kid running or screaming, often in negative ways. So practice this game at home to enforce the importance of cool and calm safety measures.
Putting Child Safety Rules into Action with Your Dog
Once your child understands the basic rules for respecting a strange dog, she'll be better equipped to interact safely with her family dog. Obviously, once your pup adjusts to life in your home, you're not going to be so rigid in your interactions. You'll learn how to recognize your pooch's body language and know when he's up for playing or when he just needs some peace.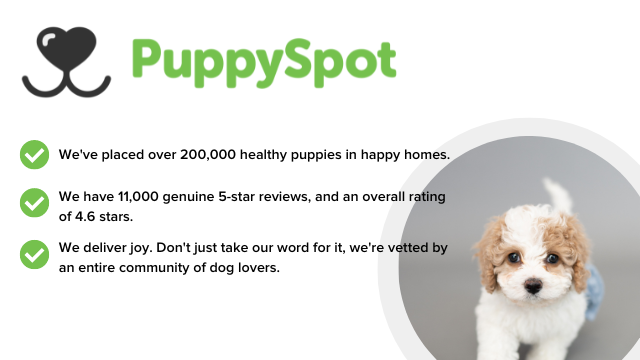 The number one rule of safety when you live with a dog: don't leave young children alone with them. Even the sweetest dog can only take so much hair-pulling from your toddler. Dogs sometimes nip as a warning to back off, yet many big dogs don't realize the power behind that nip. In some cases, it may not even be a warning. Puppies often play with their teeth- make that their sharp, pointy little teeth. Teeth that can easily break through the fragile skin on your tiny tot. Suddenly you had a wailing baby and a pup who's off to the pound and labeled "aggressive." All that can be avoided by supervising your kids when they play with your dog, at least until they're old enough to know Spot's "back off" signs.
Following these very basic and simple child safety rules when interacting with dogs will go a long way to saving you a lot of heartaches. They could even save a life- either your child's or your dog's!
Do you have any other child safety rules when interacting with dogs that you think we should add? Tell us in the comments!