Brittle nails in dogs is fairly common.
In my seven years working at the vet, I saw a large number of dogs that had this condition.
The problem with a condition like brittle nails is that it's common because there can be so many causes.
Nails that flake or easily break can be caused by a variety of problems, all of which have different solutions.
Related ➨➨ How To Deal With Dog Nail Discoloration
Brittle Nails – What Causes Them. What to do About Them.
Nails that crack and break often can be caused by a variety of cause both benign and more severe, so let's take a look at what can cause broken, cracking nails and what to do about it.
Nails That are too Long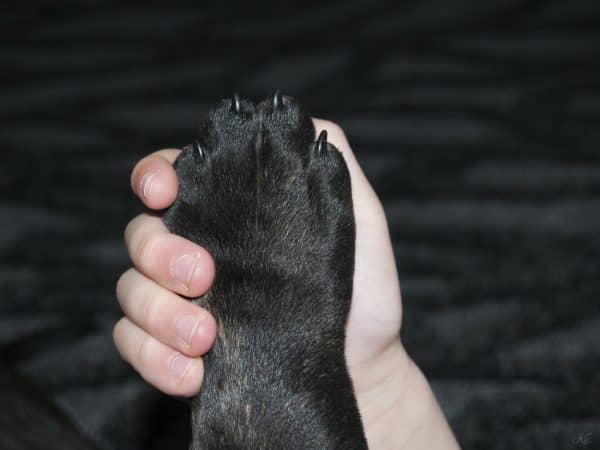 When nails are too long, they break more easily. Nails that have grown overly long are more prone to snagging on objects, or breaking from everyday actions like running.
If your dog has long nails, cut them back as much as possible without quicking them and then clip the nails every two weeks thereafter to push the quicks back.
➨➨ Struggling with Your Dog's Health? Get Weekly Health Tips in Your Inbox. YES PLEASE.
Rough Play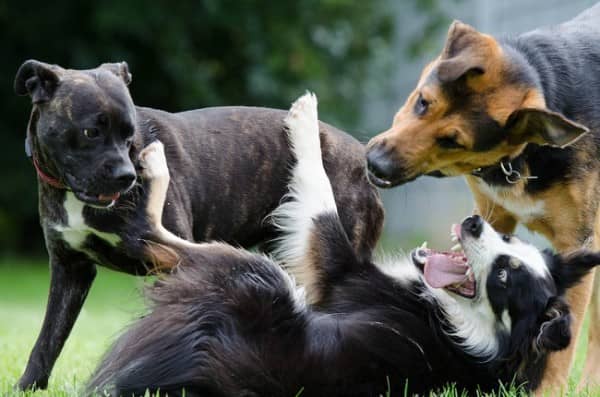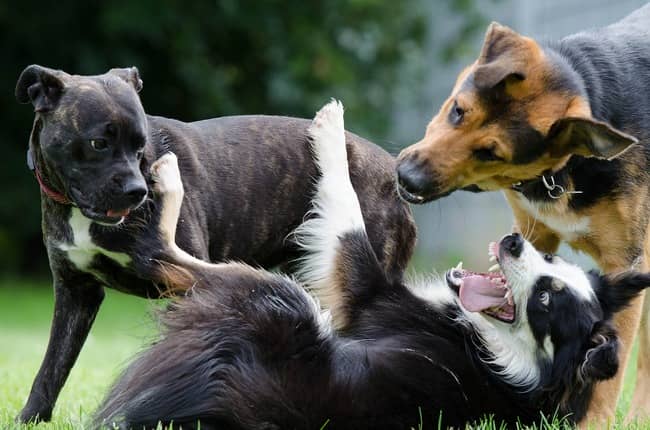 Dogs can often break their nails due to rough play. When you combine rough play with overgrown nails, you have the perfect recipe for cracked or broken nails.
Unfortunately, there's really nothing to do about this one other than making sure you keep your dog's nails as short as possible.
Fungal Infections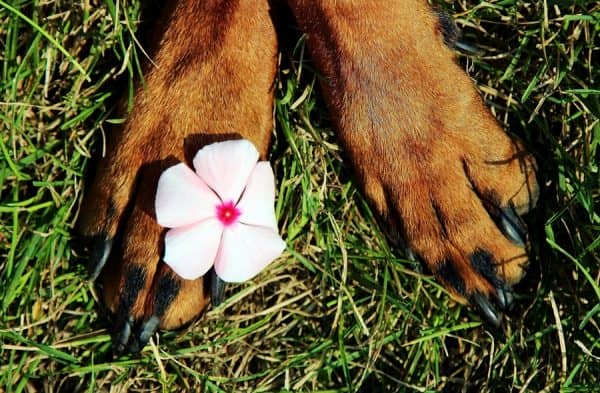 Fungal infections affect the claw folds or across nail beds causing excessive licking, lumps on the paws, and brittle nails.
If your dog shows any of these signs, take him to a vet for an exam. Normally, a vet will prescribe an anti-fungal to address the problem.
Nail Bed Tumors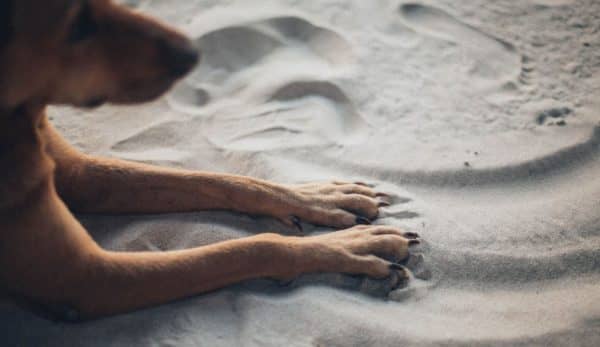 Nail bed carcinomas affect the nail beds which are where the nails originate.
They cause brittle nails, and as they spread throughout the digit and further into the nail, they cause bleeding, limping, and ulcerations.
Generally speaking, nail bed tumors can be treated by simply removing the digit if caught early enough, so get your dog to the vet immediately if you notice anything out of the ordinary.
Symmetrical Lupoid Onychodystrophy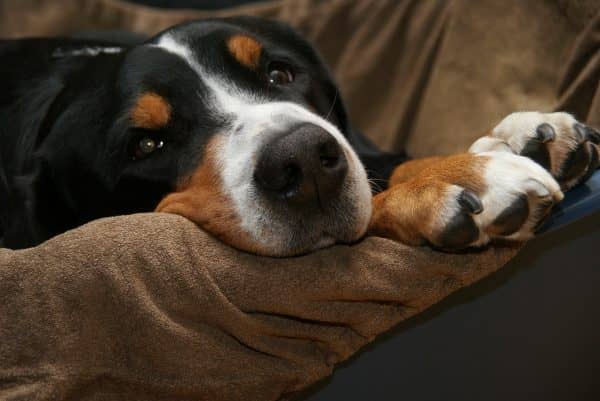 This is an immune mediated illness which causes dry, brittle nails. Basically, the dog's immune system is in overdrive and attacking the nails.
If your dog begins shedding nails, get him to the vet. The usual course of treatment is the removal of extremely painful nails and a fatty acid supplement.
Improper Nutrition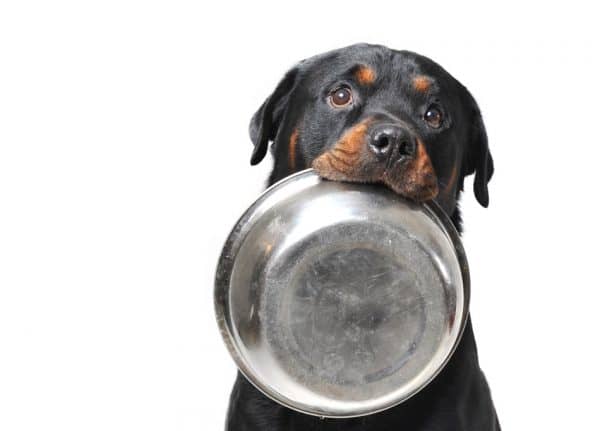 Just like people, dogs need a balanced diet to stay healthy from head to toe.
If a dog isn't fed a high-quality dog food, he could suffer from improper nutrition which can lead to a variety of problems like brittle nails, dull coat, dry or oily skin, and other issues.
Inadequate nutrition can also be caused by a dog's inability to absorb nutrition due to food intolerance.
If your dog seems to have an upset stomach, brittle nails, a dull coat, or a combination of any of these get him to the vet for an exam.
Brittle Nails are More Than Painful
Brittle nails are more than just a painful condition.
They can be indicative of everything from poor nutrition to tumors in the nail bed. If your dog's nails are brittle, cracking, or otherwise looking funky, take him to the vet as soon as possible.
Your vet will help you alleviate the pain associated with brittle nails and find the cause of the problem.
Have you ever dealt with brittle nails in your dog? What was the underlying cause? What did your vet recommend as treatment? Share your experiences below.