Thinking about getting a Red Nose or Blue Nose Pit Bull or a mix of these 2 types of American Pit Bull Terrier?
I bet you're wondering about their health, lifespan, and how to effectively train one. Having an idea of just how long pit bulls live, or what to expect from a Red Nose & Blue Nose mix can help prepare for the future.
In this guide, we will cover all the above.
We will even suggest some cute dog names for this breed!
Ready?
Let's dive in.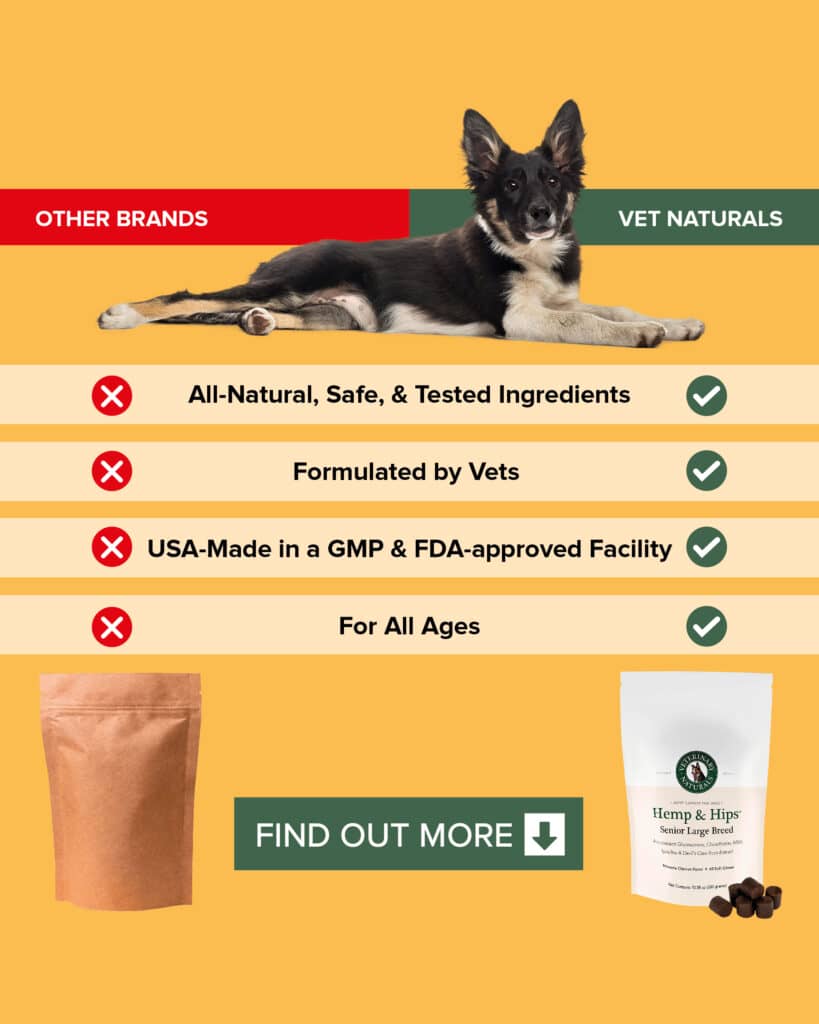 Related: Learn about the Pitbull Rottweiler Mix
Content & Quick Navigation
Red Nose/ Blue Nose Pit Bull Facts: Lifespan and Health
Before discussing lifespan and health, it is essential to note that there is no blue nose or red nose pit bull breed.
Both these types of dogs are the same breed – The American Pit Bull Terrier.
(Please note that: The AKC does not recognize the American Pit Bull Terrier. It recognizes a similar one: the American Staffordshire terrier. This article on Dogster will demystify The Difference Between A Pit Bull And An American Pit Bull Terrier)

Their names come from their coloring rather than anything else. Here is an interesting color chart for pitbulls.
This difference in coloring doesn't have any effect on their health, longevity, or temperament.
Due to this, the Red Nose Pit Bull lifespan and health issues are the same as a blue nose.
We must make a note of this because many people think that Blue Nose and Red Nose Pits are different breeds and require different food, training, and healthcare.
In this regard, people are wrong.
If you're wondering about the difference between these two types of American Pit Bull Terrier, read this article: What is the Difference Between Blue Nose and Red Nose Pit Bulls?
AMERICAN PITBULL TERRIER BREED INFO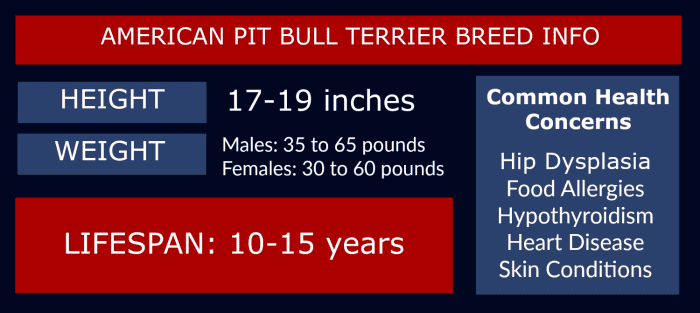 Height: 17 to 19 inches
Weight: 30 to 90 pounds
Lifespan: 12 to 14 years
HOW LONG DO PIT BULLS LIVE?
Pit Bulls are fantastic pets for any family. However, people tend to overlook information regarding their expected lifespan. Without this information, prospective owners will underestimate the responsibility of owning a Pit Bull.
The average life expectancy of a pit bull is about 12 years, which is fairly good for a medium-sized dog. But, there's a misconception that Pits live shorter lives, which isn't true.
More importantly, you must understand 12 years is an average. Like any other dog, Pit Bulls can die earlier from cancer or congenital disabilities. On a happier note, they can also live longer than their average lifespan.
In the end, it depends on the type of care each dog receives. Every decision you make as an owner can affect your dog's lifespan.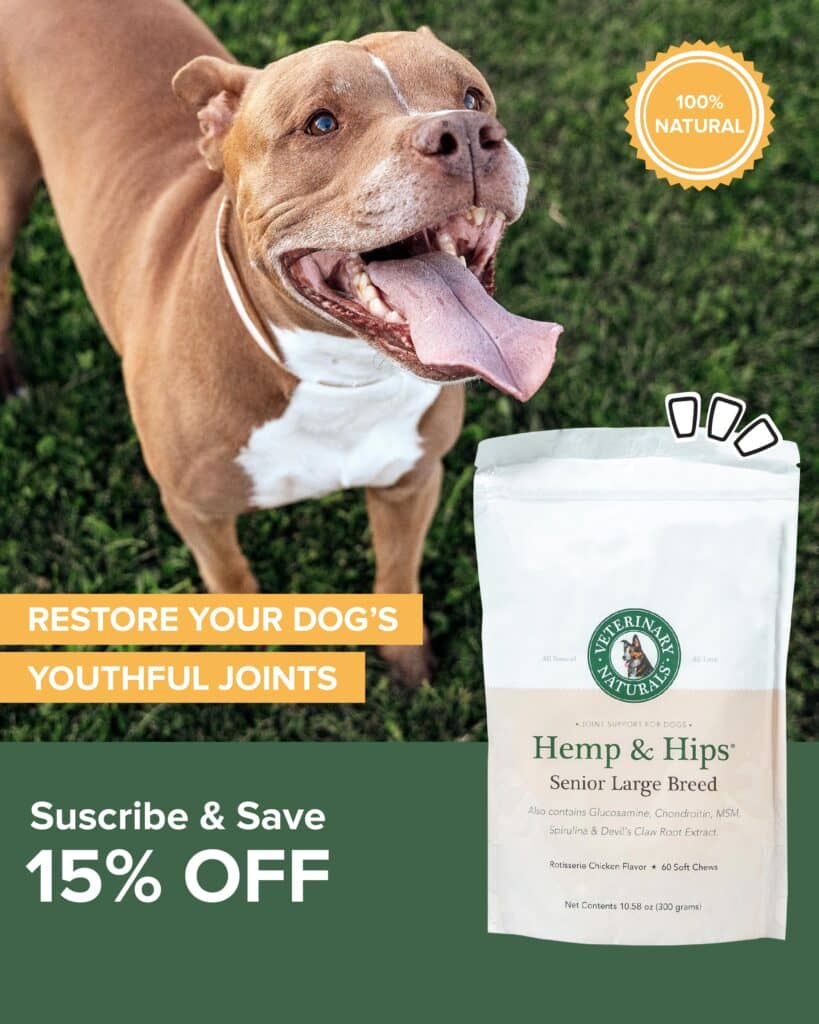 HOW LONG DO PIT BULL MIXES LIVE?
Short answer:
It depends on what else you throw into the mix and which traits are most dominant.
It's almost impossible to give you an exact lifespan for a pit mix.
Generally speaking, though, you can most likely expect your mixed breed pit to live about as long as the average American Pit Bull Terrier lifespan in general: 10-12 years.
Don't miss these 5 Fun Facts About Blue Nose Pit Bulls
How old was the Oldest Pit Bull Ever Recorded?
When learning about the lifespan of a breed, I like to look up the information on the oldest of its kind. It gives me hope for the future because even though 12 years is a long and happy life for a dog, we always want more time with our canine companions.
Unfortunately, there doesn't seem to be a Guinness World Record for the oldest pit bull ever, and even a deep search didn't get reliable results.
I did find one man on Answers.com talking about his 18-year-old pit and asking if anyone can beat that number.
There were no takers.
This is the only verified list I found of the oldest dogs. It does NOT include American Pit bulls.
If you had a pit bull that lived longer than the average lifespan, we'd love to hear about it!  
Health of the American Pit Bull Terrier
It's time to go over the health of the American Pit Bull Terrier.
You need to take a look at their health issues because it will help you understand what could prevent your Pit Bull from living a long time.
Also, it will help you determine what you can do to extend his or her life.
As noted before, the Blue Nose Pit and Red Nose Pit are part of the same breed. Therefore, their hardiness and health concerns are precisely the same.
Given both these varieties of American Pit Bulls are exceptionally hardy, it's no surprise they have such substantial lifespans.
In comparison to other pure breeds, American Pit Bulls are known to suffer less breed-induced sicknesses and disorders
Hip Dysplasia:
Hip Dysplasia is a disorder where the ball of the femur doesn't sit properly in the hip socket. This awful disorder will wear away both the ball and socket leading to arthritis and possible chronic hip dislocation.
Mild cases can be treated with anti-inflammatory drugs while severe cases require surgery.
Can you relate to these? 7 Things Only Blue Nose Pit Owners Can Understand
Hypothyroidism:
Hypothyroidism is a condition where the thyroid gland doesn't work correctly. When the thyroid isn't working, your Pit Bull will gain weight, have a poor coat, and contract other whole-body issues.
This condition is common in middle-aged dogs. Luckily, it's easily treatable with medications.
Heart Disease:
Heart disease isn't incredibly common among Pits. However, it is MORE common for them than other breeds.
You should always have your vet check for a heart murmur at every appointment.
Don't miss this article ► Congestive Heart Failure in Dogs – Care and Coping
While you can't completely prevent these health issues, you can do certain things to help your pit avoid them as long as possible.
For example, maintaining a healthy weight and getting them regular exercise may help keep hip dysplasia at bay.
Pits, including the blue nose and rose nose pit bull, weight usually ranges between 30-60 pounds.
Yes, I know, that's a considerable range, but your vet can tell you on what end of the spectrum your pit belongs.
Allergies:
Allergies are another huge issue with pit bulls that are a bit easier to deal with. If you think that allergies aren't a big deal because they aren't deadly, think again.
While being itchy won't kill your dog, the constant scratching can lead to open wounds and infections.
Fortunately, our knowledge about helping dogs deal with seasonal and food allergies has increased in recent years.
Your vet can help you determine the best diet and medications to keep your dog healthy and comfortable.
Excellent Health and Longevity
The American Pit Bull Terrier, which encompasses both the Blue Nose Pit and Red Nose Pit, is an incredibly hardy, healthy dog with a decently long lifespan that leans toward the high side.
I have seen many breeds come in and out of the doors of the vet practice, and Pits were one of the healthier breeds to walk through the doors.
How to Train a Red Nose/ Blue Nose Pit Bull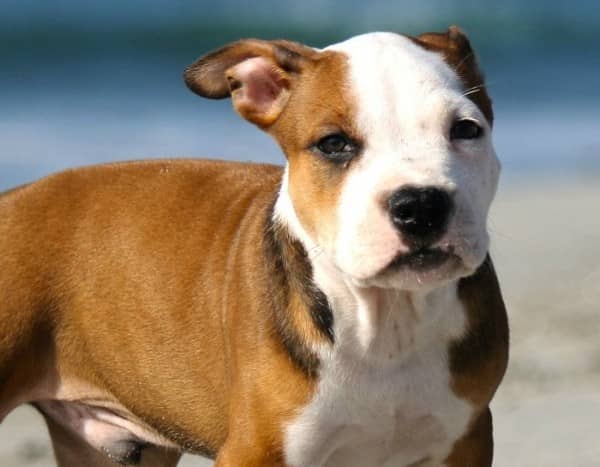 Contrary to popular belief, training a Pit Bull isn't any different from any other dog. Often, people will think that Pit Bulls are tougher to train because of their reputation.
As with most of the information regarding Pit Bulls, this isn't true. If you have enough time and patience, you shouldn't any problem training your Pit Bull.
It's another myth that's sadly attached to these beautiful dogs.
Related Article: How to Train a Dog
Now, that you know all this information about Pit Bulls you're probably wondering how you can get a pit bull puppy of your own!
To give you a clear idea, the following section will discuss how to find pit bull puppies for sale, as well as the cost of both the Blue Nose Pit Bull and Red Nose Pit Bull.
Blue Nose / Red Nose Pit bull Puppies
There is very little in this world that is cuter than a pit bull puppy, don't you agree? If you've gotten this far and decided that you just have to have a pittie, this section will help you find the pup of your dreams.
First, though, I couldn't resist sharing this darling video of the cutest pit bull puppies of all time! You're welcome!
Now that we got our dose of cuteness, let's talk about how to find blue nose and red nose pit bull puppies for sale, as well as what to expect to pay for one.
Blue Nose, Red Nose Pit Bull Puppies for Sale
If you're looking for blue nose or red nose pit bull puppies for sale, your first stop should be your local shelter.
According to this article on I Heart Dogs, pits are the #1 dog found in shelters. There are as many as 18,000 (or more!) pits waiting for forever homes at any given time.
Think you can't find pit bull puppies at a shelter?
Think again!
In many cases (too many, really), former owners will turn over a pregnant mama because they just can't handle all that goes into having a litter of pups.
In other cases, irresponsible owners will purposely breed their dogs, realize that they can't sell or make as big a profit as they thought, and surrender part of the litter.
If you aren't able to find the right pit for you in a shelter, you can turn to responsible breeders. Let's find out what you should expect!
The Prices of a Red Nose/ Blue Nose Pit Bulls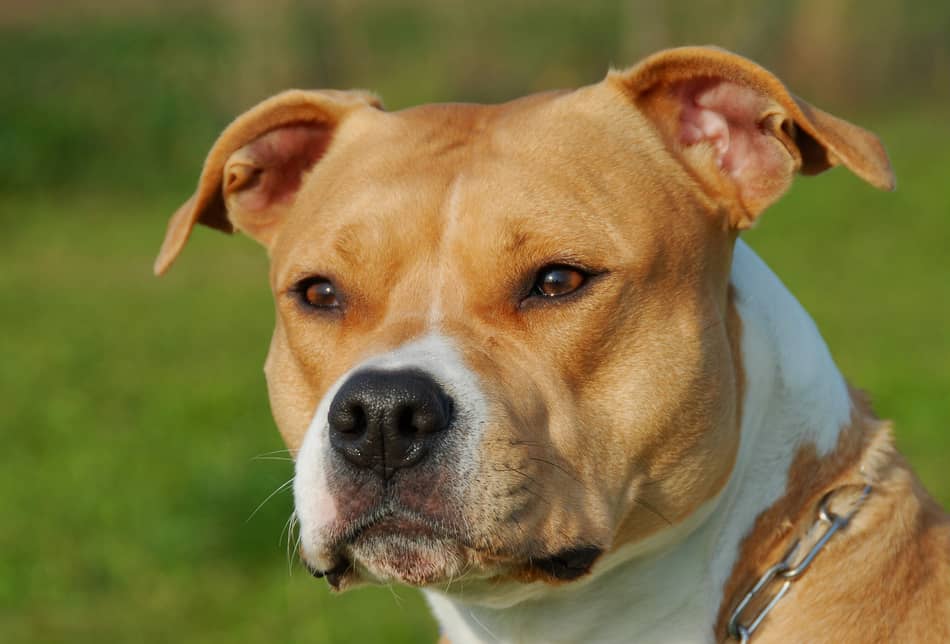 As you'll see below, the price of these two dogs is drastically different.
Honestly, this was a shock to me because the difference between them is so thin.
Blue Nose Pit Bull Prices
Usually, the cost of a Blue Nose Pit Bull ranges from $1000 to $3000 USD. These dogs are in high demand due to their great personality and beautiful looks. The price reflects people's obsession with the Blue Nose Pit Bull.
Red Nose Pit Bull Prices
The cost for a Red Nose Pit Bull ranges from about $500 -$700 USD. It seems people gravitate towards the blue coloring of the Blue Nose rather than the red coloring of the Red Nose.
After we established the costs, you're probably wondering where you can find either of these beautiful dogs.
Pit Bull Kennels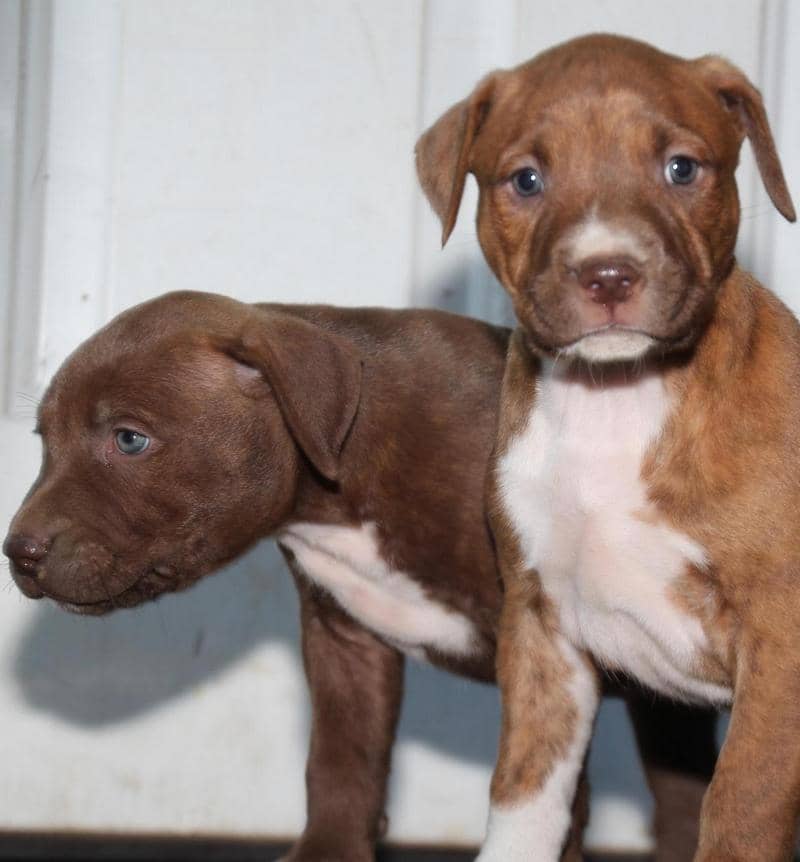 If you're looking to buy one of these sweet natured pups, the following kennels are places you need to consider:
Blu Print Kennels; Sacramento, California
Tatonka Kennels; Defuniak Springs, Florida
Caragan Kennels; Snohomish, Washington
Tom Garner Kennels; Hillsborough, North Carolina
Larum's APBT Kennel; Reno, Nevada
Legends Kennels; Roswell, New Mexico
On the Rise Pitbulls; Jacksonville, Florida
Nevada Kennels; Fallon, Nevada
Colby Pit Bull Kennels, Newburyport, MA.
Against the Wind Kennels; Three Forks, Montana
However, I'd recommend adopting a Red Nose or Blue Nose Pit Bull from your local shelter or rescue. Given the dog overpopulation problem our world faces, there's probably one of these dogs sitting inside a shelter waiting for their forever home.
Where to Adopt a Pit Bull Puppy
As mentioned above, pit bulls are the most common dog found in shelters, so finding one to adopt shouldn't be that hard.
I suggest starting with your local shelters. Depending on where you live, that may be the Humane Society, the ASPCA, or a smaller local-run shelter.
If you have a hard time finding the right dog at one of these larger shelters, your next best bed is small rescue groups that specialize in pit bulls.
Another fabulous resource is through adoption events! These events bring together groups from around your area (including other states) to one convenient location. Learn how to find adoption events near you.
You can also use a service like PetFinder to narrow down your search. In my area alone, there are over 1,500 pit bulls waiting for a home.
Since we talked about the different types of illnesses, lifespan, training, cost, where to buy/adopt a purebred Red Nose or Blue Nose American Pit Bull, it makes sense to talk a bit about what happens when you breed the two.
Red Nose and Blue Nose Pit Bull Mix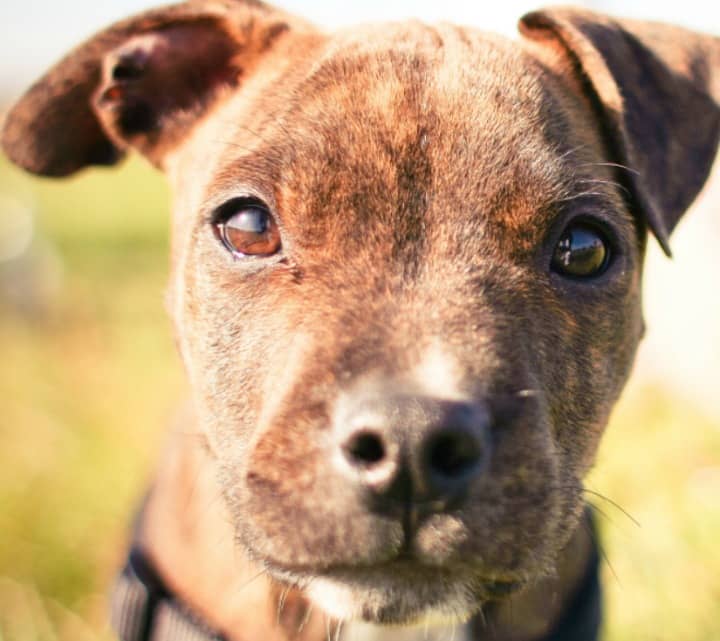 What Happens When You Breed a Red Nose Pit Bull with Blue Nose Pit Bull?
Honestly, mixing these types of Pit Bulls is a crapshoot. As mentioned before, these types of Pit Bulls aren't breeds, and both noses colors are recessive traits.
What Will the Litter Look Like?
You'll probably end up with a litter full of different kinds of nose and coat colors. In other words, this is the same as mixing a black lab with a yellow lab. There's no telling how the puppies will look.
How Long Does A Red Nose/ Blue Nose Pit Bull Mix Live?
It's almost impossible to give you an exact lifespan for a pit mix. Generally speaking, you can expect your mixed breed pit to live about as long as the average American Pit Bull Terrier lifespan in general: 10-12 years.
Do the Health Issues Differ?
There's a very short answer to this question: no. These dogs exist in the same breed; therefore, their puppies' proclivities to diseases won't change.
Is it Dangerous to Cross a Blue Nose Pit Bull with a Red Nose Pit Bull?
No, breeding these two dogs isn't considered dangerous. However, there isn't any point given you can't predict the physical traits their puppies will possess.
These Pits are great options for people who can't afford the price of a Pit Bull puppy. They could be as low as $25 depending on the shelter's policies and regulations.
Red Nose/ Blue Nose Pit Bull Names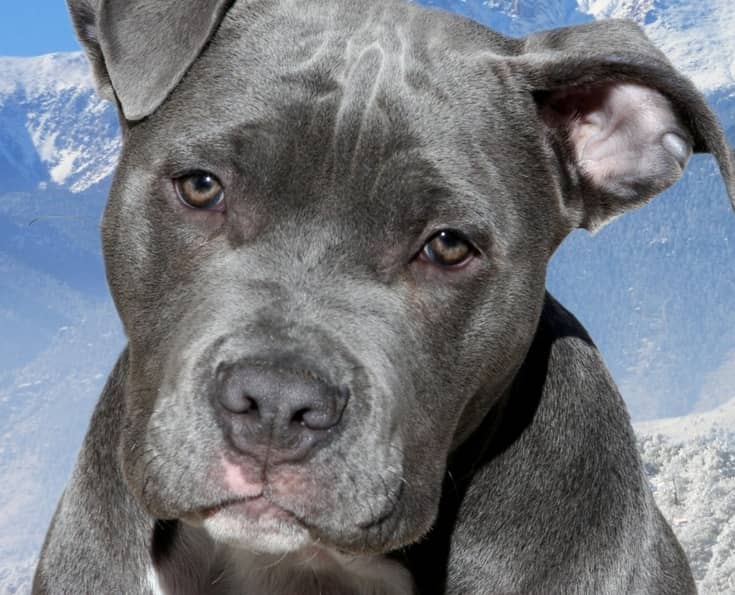 If you're having trouble naming your Red Nose or Blue Nose Pit Bull, here is a list of dog names to help you.

Blue Nose Male Pit Bull Names:
Flint
Navy
Fog
Gunner
Cobalt
Blue Nose Female Pit Bull Names:
Aqua
Pebble
Misty
Sky
Sapphire
Red Nose Male Pit Bull Names:
Brick
Cooper
Flame
Laser
Rusty
Red Nose Female Pit Bull Names:
Ruby
Scarlet
Merlot
Lily
Rose
Now you know pretty much everything there is to know about Red Nose and Blue Nose pit bulls! If you have any questions that we missed, feel free to ask in the comments.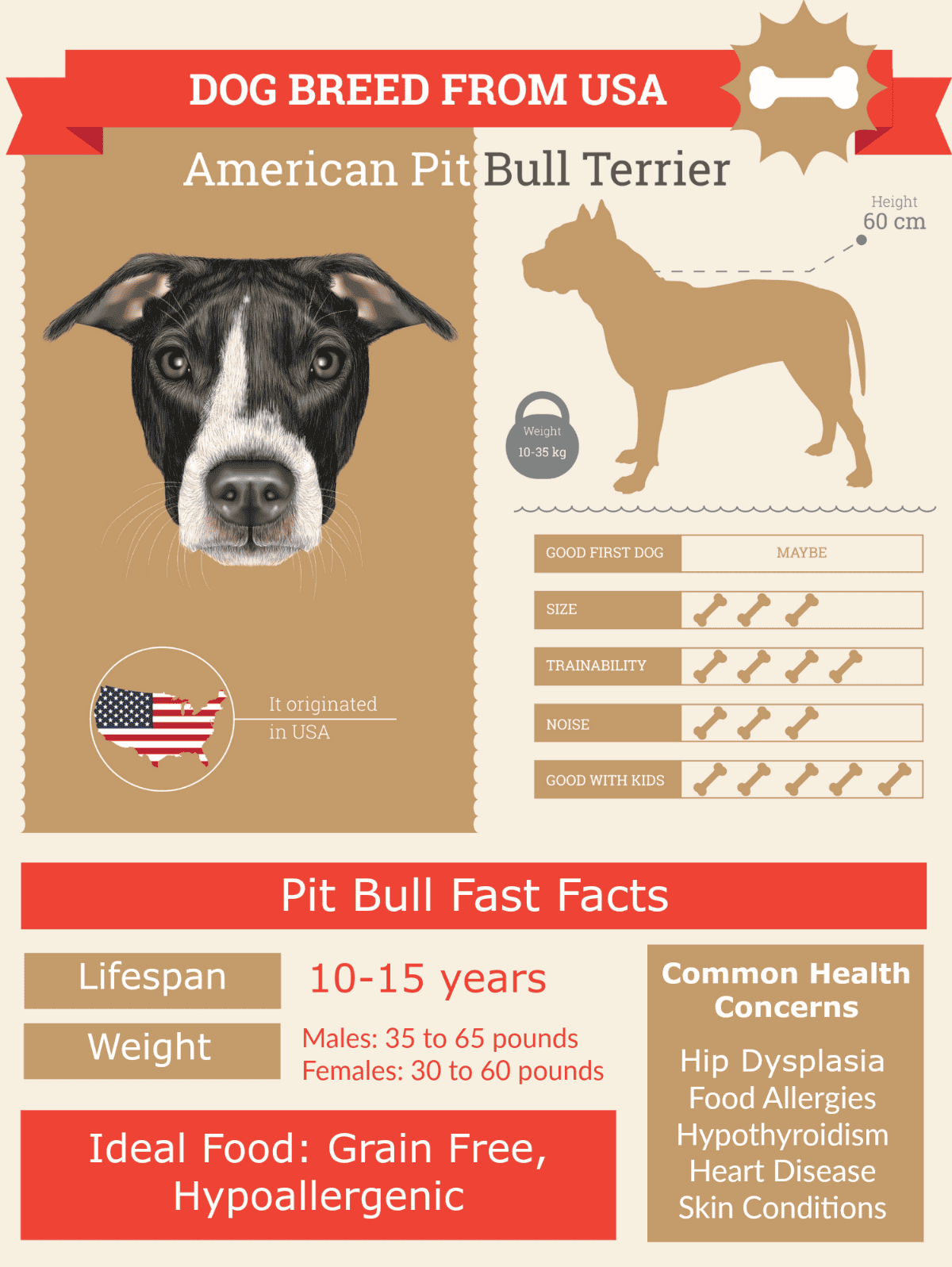 Do you have a red or blue nose pit bull? Tell us all about your dog below!