With the winter months now here in full force, you may be wondering what the Best Way To Pick A Dog Sweater is.  Whether your puppies are inside all the time or outdoor pets, you'll want to keep them warm when the cold temperatures hit.  We have some great tips on how to choose the best sweater for your dog, and a few of our favorites too!
BEST WAY TO PICK A DOG SWEATER
Measure your dog before you buy.  Many dog sweaters are advertised as small, medium, large, etc.  Instead of going with the weight associated with the size, do some basic measurements.  Measure their chest width, and their body length.  Compare that to the sizes and information listed on the sweater you are looking to buy.  When in doubt, go up a size.  A sweater that is too tight won't be comfortable or functional for your dog.
Determine if you need a pullover or snap up style.  Most sweaters for dogs are made as a pullover style.  These have to go over your dog's head and  legs.  This can be traumatic for some dogs and become a real issue with cooperation and fear.  Sometimes it is best to go for more of a vest or sweater that buttons, snaps or zips up the belly instead.  This is easier for you to put on them without them feeling confined or threatened.
Determine the style by temperature needs.  Just like you can get overheated, so can your dog.  Pick a dog sweater that is appropriate for the season.  Lightweight for Fall and Spring, or heavier for colder winter temperatures.  Summer months are typically too warm to warrant putting a sweater on your dog.
Here are some of our top picks for dog sweaters:
Affiliate links included below. Thank you for your support!
Fleece Sweater Vests:  These are warm enough to offer protection, but lightweight enough to not be overwhelming.  The vest style makes it much simpler to put on your dog than other styles.
Snuggie For Dogs:  Don't laugh at this choice – it is a great fleece jacket for dogs.  This is more for use indoors and not to be worn outdoors, but it is one that dogs won't have a problem letting you put it on them.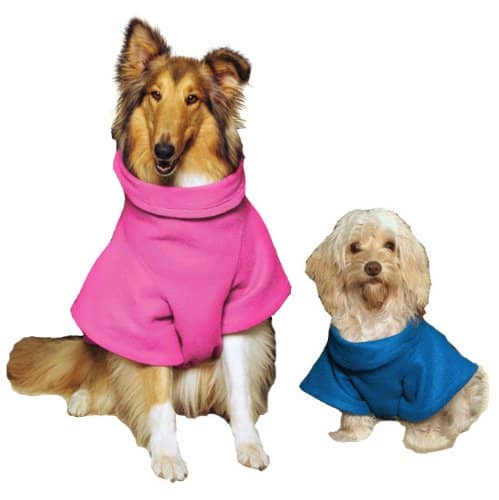 Polo Style Snap Front Puppy Coat:  This is a great warm choice for the dog that doesn't like having a sweater pulled over its head.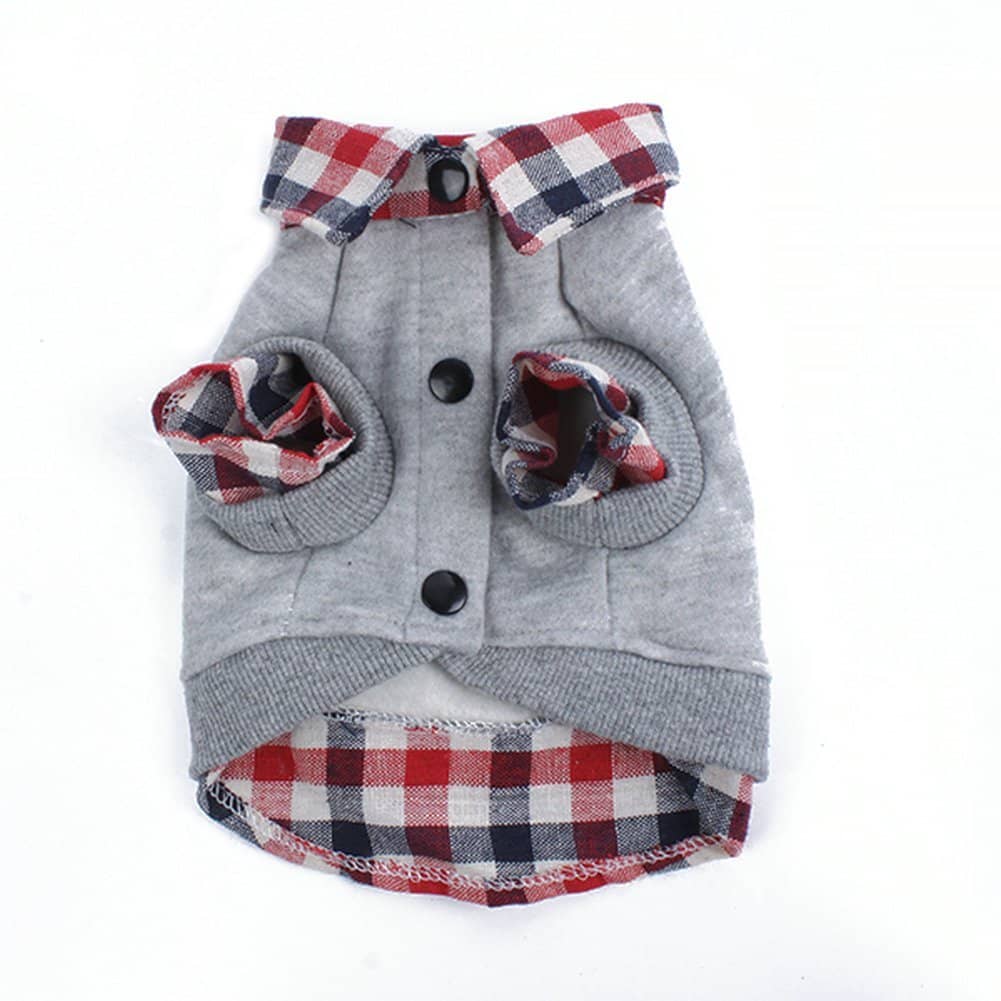 Grabbing a great dog sweater for pet is the perfect way to keep them warm his winter.  Not only will they look fashionable, they will stay warm in the elements.
Do you have any tips for the best way to pick a dog sweater? Tell us about it in the comments!