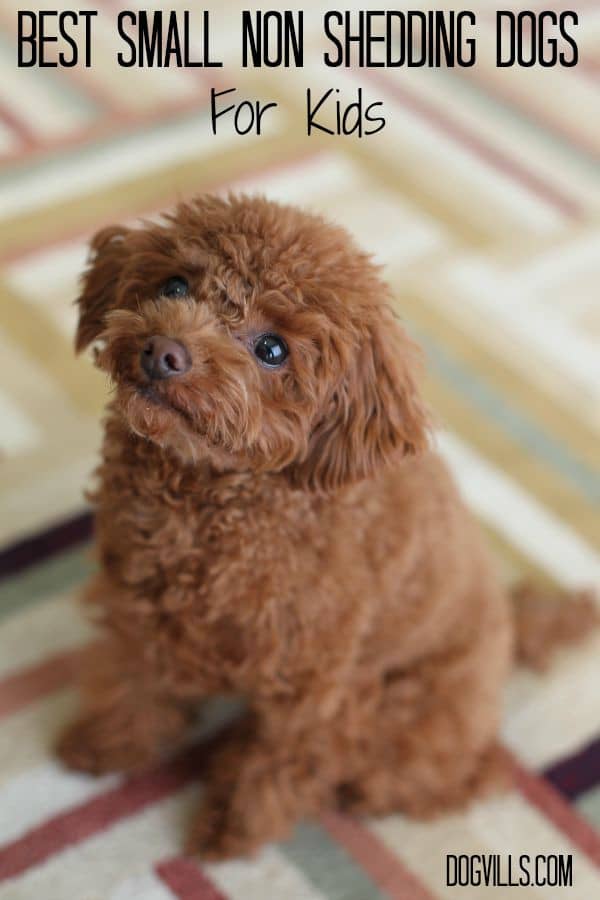 These are the Best Small Non Shedding Dogs For Kids.  They are perfect choices for families that don't have a lot of space for a dog and also want one that will be hypoallergenic or kids or adults with allergies.  Many small dogs are perfect family pets since they are playful, love to snuggle and are often much easier to care for.  Pick one of these great breeds to give your kids a great dog they can love without all the allergy issues other breeds bring.
Best Small Non Shedding Dogs For Kids
Toy or Miniature Poodle:  This curly haired dog has long been a favorite for families.  Not only is their hair less likely to shed and cause allergy problems, but the dogs themselves are great family friendly animals.  They love kids, playing and are very protective of their people.  A poodle is an excellent small non shedding dog for kids.
Yorkshire Terrier:  These dogs have beautiful long hair that is often trimmed much like a human would cut their hair.  While they shed some, it is much less than other popular short hair breeds.  With regular brushing, hair cuts, and styling the hair will not bother your allergy-prone kids.  They are also super family-friendly, loyal and fun dogs that love playing.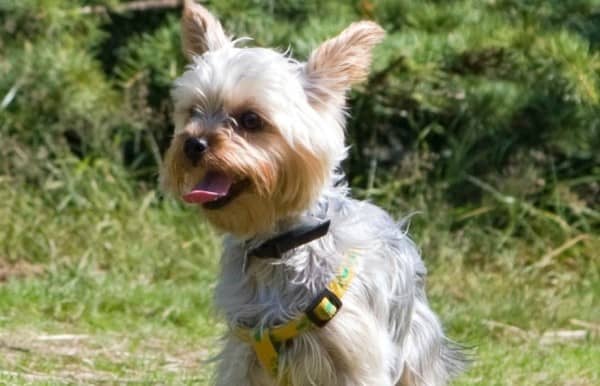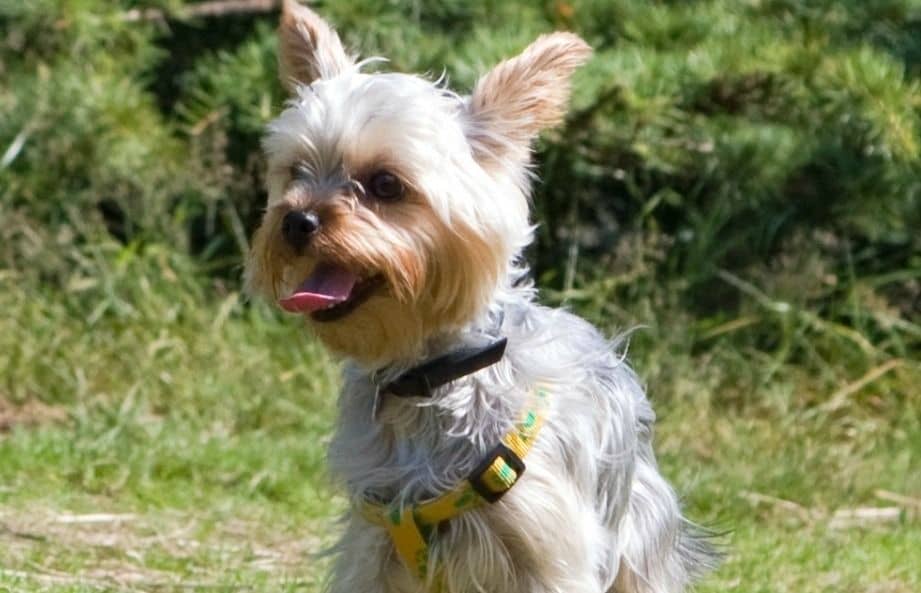 Bichon Frise: Another beautiful longer haired popular small dog breed that is great with families.  These dogs are easily trained and high energy to keep up with kids.  They love their family and will easily fit into your routine.  Their longer hair needs to be regularly brushed, but it has minimal shedding so allergies shouldn't be an issue.
Related: Best Small Hypoallergenic Dogs for Kids
Scottish Terrier:  This terrier are a highly popular dog breed that has adorable curly hair.  They often are seen wearing Scottish patterned kilts, sweaters and bows depending on the sex of the dog.  They are super loving dogs that attach to a family fast.  There are rarely any issues with training, and they make great indoor dogs that are excellent snugglers and friends for your kids.
These are what we believe to be the best small non shedding dogs for kids.  While some will shed at some point, the amount of hair is much less than other dog breeds.  Less hair means a lot fewer allergy issues.  These dogs are all small, easy to train and love kids.  While they are often found to be high energy pets, they are also great animals to snuggle with and relax on a busy day.
Which of these small non shedding dogs for kids would you love to bring home? 
Related: Best Small Dog Breeds for Kids