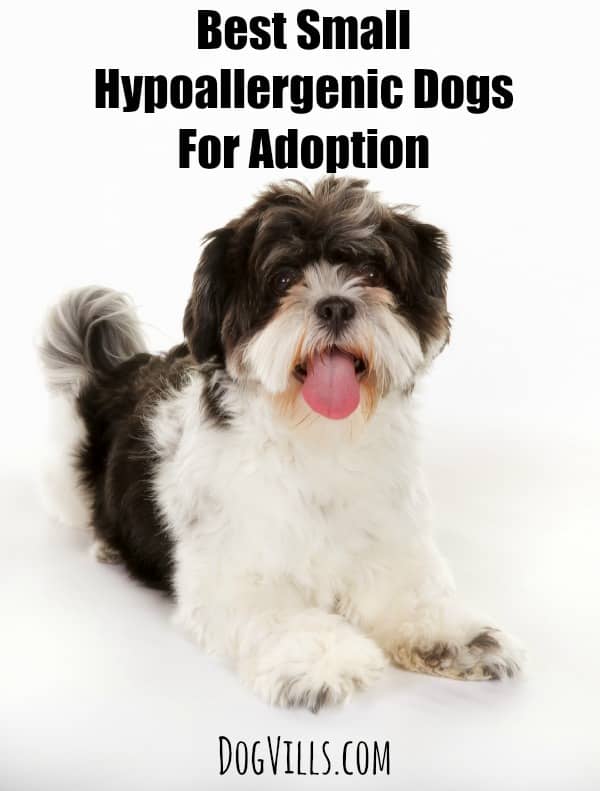 If you or your children have allergies and are looking to adopt a dog, here is a great list of the Best Small Hypoallergenic Dogs For Adoption.  Small dogs are often best for families that are in small living situations, or who have younger children that need a pet that is a bit more on their size scale. Small dogs are great choices for families with allergies as they have less hair to clean up, and often are much easier to care for overall.
Related: Which Small Hypoallergenic Dogs Are Best for Kids?
BEST SMALL HYPOALLERGENIC DOGS FOR ADOPTION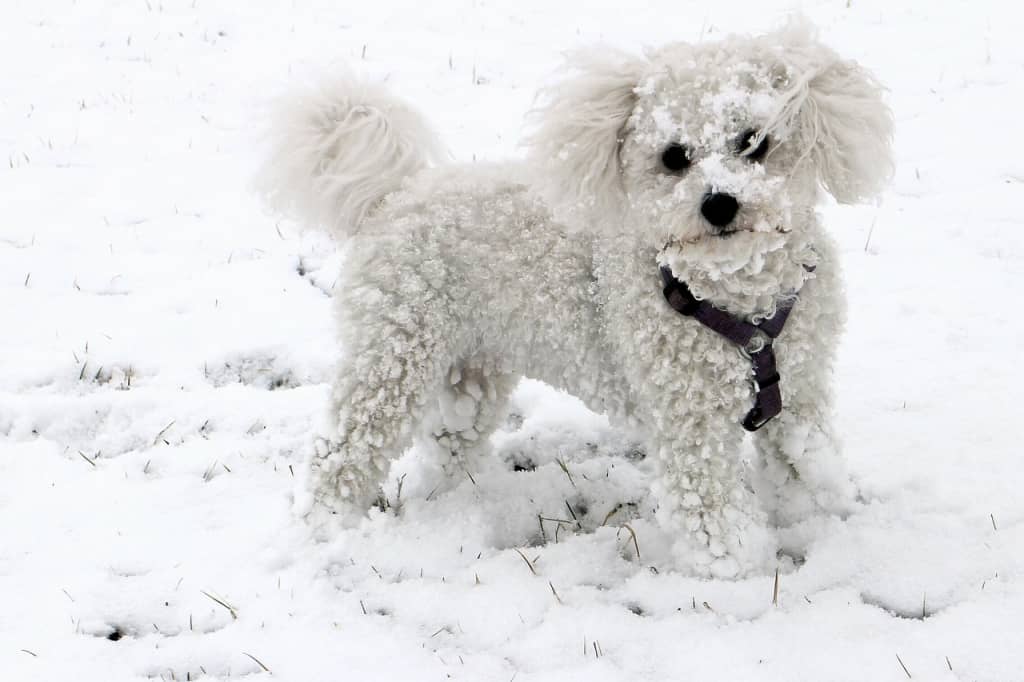 Bichon Frise.  This breed has a unique hair that actually has double coats.  When hair falls from one coat, it gets caught in the second coat keeping it from floating around and creating that dust and allergy attraction that other breeds create.
Toy Poodle.  Poodles of all kinds are excellent choices for those with allergies.  Their hair is typically kept short and groomed regularly.  This prevents excess pet hair and dander from being in the air.  Toy poodles and their smaller frame come with all the classic joys of a standard poodle but in a compact body.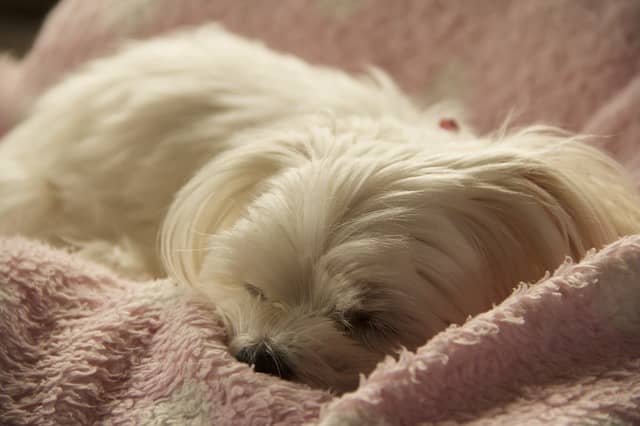 Maltese. The Maltese has a much longer coat of hair than most dogs, but despite the length of hair – they shed much less.  The lack of undercoat gives them even less hair to shed and create problems.  They do require regular brushing and grooming, but if kept up they make an excellent small hypoallergenic dog for adoption.
Shih Tzu.  While the Shih Tzu has much longer hair than many other hypoallergenic dogs, it tends to have little shedding and low dander.  This makes it a great small and loving dog for any family that is also looking for a pet that won't cause as many allergy issues.
Yorkshire Terrier.  These are some of the most loving small dogs you will find.  While they have a lot of hair, regular grooming can keep it under control and free of tangles.  They shed very little and are great with children.
Related: Small hypoallergenic dogs that don't bark MUCH
No matter what temperament of dog you are looking for, this list of best small hypoallergenic dogs for adoption should help you make the right choice for your family.  Remember to read about all aspects of a breed before making the decision to include them in your family.  Not only do you want one that will be healthy for yourself and your children, you want one that is family friendly, playful and doesn't have a lot of other physical ailments to tend to.
Do you know of any small hypoallergenic dogs for adoption right now? Share in the comments so our other readers can find them!