For many years, professional dog trainers have stated that dogs not only need physical stimulation but mental stimulation as well. Dogs are creatures that get bored rather quickly and if they don't find something to cure their boredom, they will get destructive. Here are some of the best stimulating toys for bored dogs.
Related: Best Interactive Dog Toys for Puppies
Best Simulating Toys for Bored Dogs
This post contains affiliate links to help you find these great toys!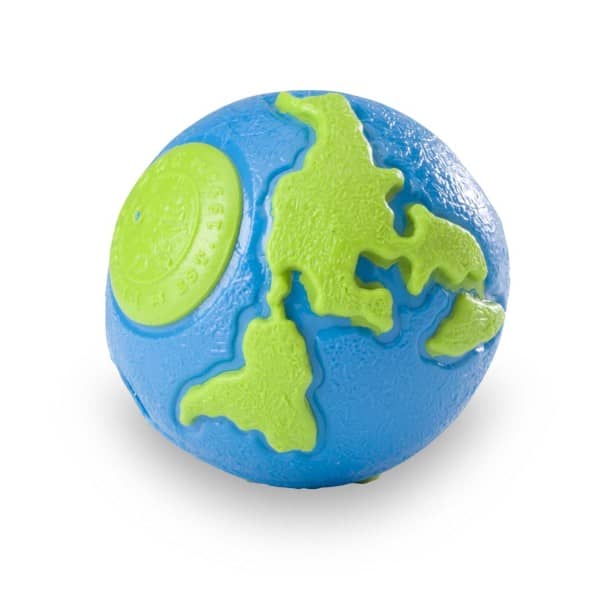 Planet Dog Orbee-Tuff Mazee Puzzle Treat Toy- This dog toy is very rewarding as well as entertaining and engaging. It is a clash between a treat toy and a simulating dog puzzle toy. This brain teaser toy will keep your dog occupied for hours on end. It has a clear shell and is durable, quiet and non-toxic. The inside maze puzzle will keep your dog engaged while they attempt to get to the treat.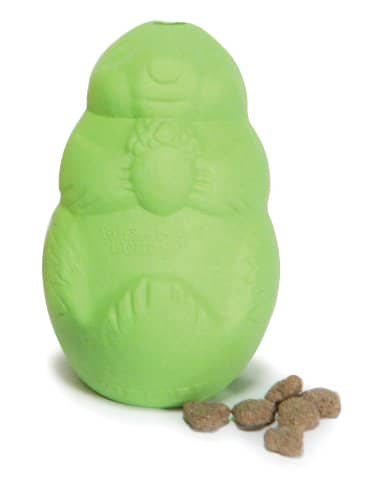 Busy Buddy Squirrel Dude Dog Toy– We all know how much dogs love to chase squirrels because they find it so much fun. This toy is like chasing a squirrel except this one is filled with treats and isn't real. Just fill the toy with your dog's favorite treats and watch them entertain themselves with crazy bounces and treat deliveries. It comes in various sizes for dogs who are tiny, small, medium and large sized.
Related: 5 Adorable Puppy Toys Your Dog Is Begging For!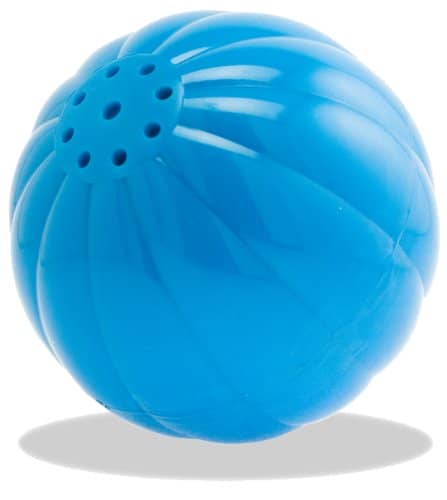 Talking Babble Ball Dog Toy- This stimulating dog toy is made with unique technology that turns on when it senses your dog's breathe, when your dog walks by it or when your dog touches it. The ball toy makes fun animal sounds and also says funny phrases. The toy will turn off automatically when they stop playing with it.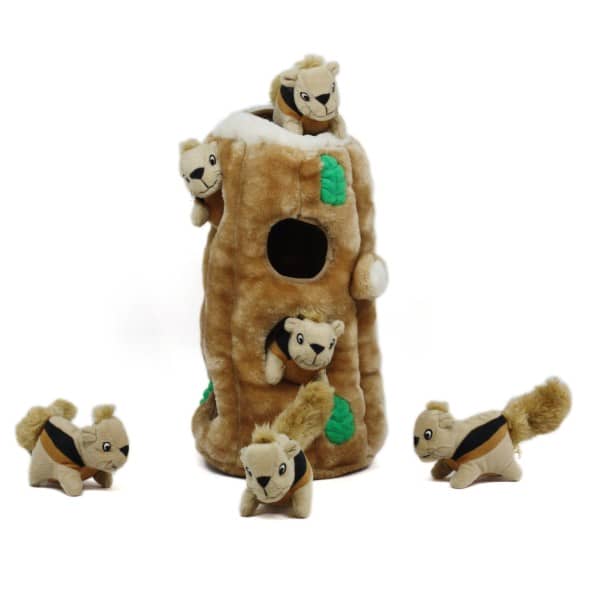 Kyjen Hide-A-Squirrel Plush Dog Toy– This dog toy is a plush toy that is soft yet noisy. It is so much fun for your dog to find the hidden squirrels. Just hide the squirrels inside the trunk of the toy and your dog's natural instinct will help them search out the toys. The squirrels make a squeaky noise so your dog will jump with excitement.
These are just a few of our favorite stimulating toys for bored dogs. Play with your dog together or let him occupy himself while you're away from home. Whichever you choose, your best canine pal will adore you for bringing him home such fun goodies!
Do you have any favorite stimulating toys for bored dogs? Tell us about them in the comments!