You would much rather your dog chew on one of these Hypoallergenic Dog Chew Toys than your shoes!  From puppyhood to adulthood you will find that chewing is a natural part of a dogs life.  All dogs need to sharpen their teeth, as well as soothe pain with new teeth coming in.  Dog chew toys are important for your pet to have on hand.  This will also help protect your furniture, shoes and other possessions from becoming a victim of an over active puppy.
Related:  Best Dog Chew Toys For Large Dogs
Hypoallergenic Dog Chew Toys
Affiliate links included below.
Sam's Yams Veggie Rawhide Sweet Potato Treats: These are more treat than toy, but hey are a great chewy treat that is perfect for rewarding your dog that happens to have allergies.  Since your dog is wanting to chew on something, you can make it a two for one with a chewy treat and a snack at the same time.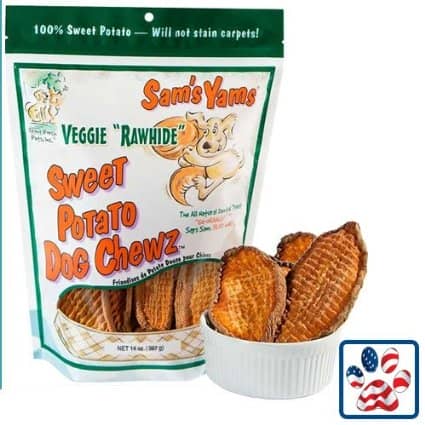 PetzPoint Brite Purple Dog Bone:  This hypoallergenic dog chew toy is a perfect option for your dog to chew on instead of your shoes.  With multiple colors available, this is a great choice to buy multiples of to have on hand for that energetic puppy to chew on without allergic reactions.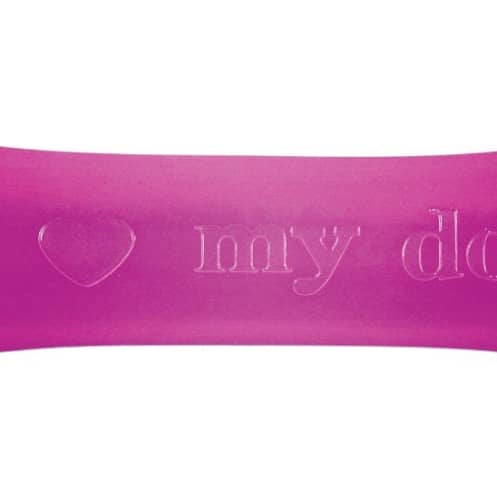 Alligator Dog Chew Treats: These are a great hypoallergenic dog chew that your dogs will love.  Alligator is an all natural snack that is chewy and delicious.  This makes it perfect for your dog to have as a reward for not chewing on your furniture.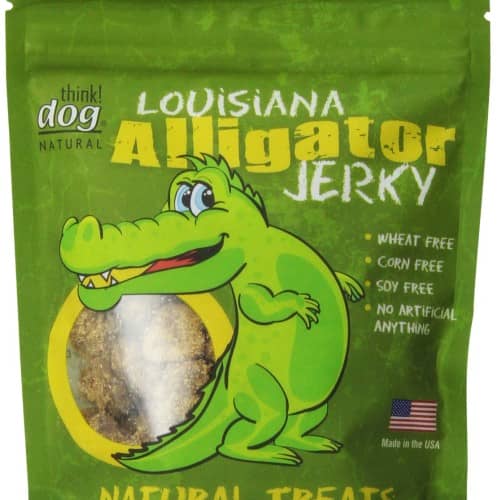 PetzPoint Circular Orb Dog Chew Toy:  This is a great choice for that teething puppy in your house.  This circular almost donut like chew toy is a fun alternative for other toys.  It not only is made of heavy duty material that your dog won't tear apart quickly, it is a hypoallergenic dog chew toy that won't cause reactions.
Related: The Best Interactive Dog Toys For Puppies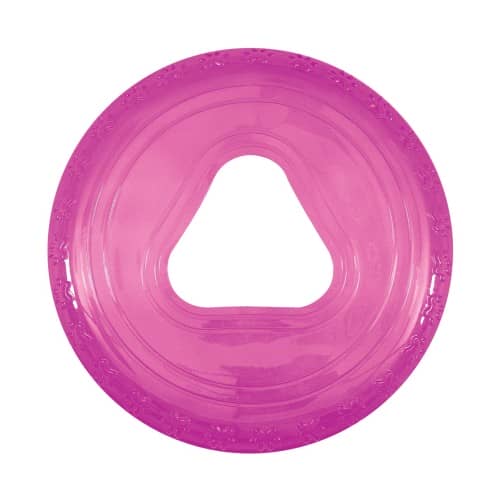 Wild Alaskan Salmon Crunchy Puff Dog Treats:  This is a great dog treat that is hypoallergenic and a fun choice for your puppies and dogs alike.  When your pets are behaving, you can reward them with a great treat like this one!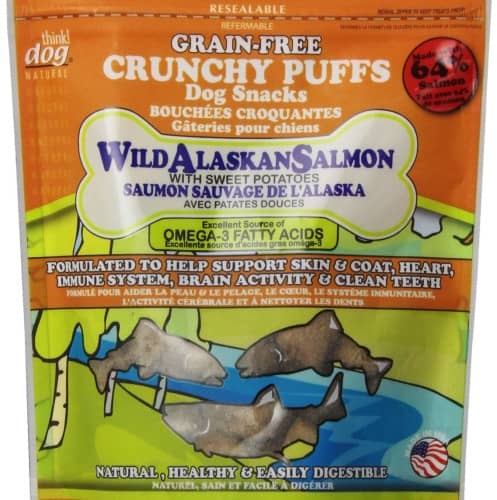 These hypoallergenic dog chew toys are a great option for your special puppy or dog.  While not all will be the right fit for your dog, this list has some great brands and ideas to help you be able to distract your dog from chewing on things inside your home. A few dog training videos, these treats and a lot of patience and you'll have a home that is free from chewed on furniture and full of puppy love!
Does your pup have some favorite hypoallergenic dog chew toys that aren't on this list? Tell us about them in the comments!