Finding the best grain-free dog food for arthritis can really help your pooch live a fuller, more active life.
Knowing which ingredients are right can be tricky, though.
I've put together this easy guide to help you examine those ingredient labels and pick the perfect food for your senior pooch.
RELATED ➔ What are the best dog beds for dogs with arthritis?
What is the Best Grain Free Dog Food for Arthritis?
This post contains affiliate links. If you make a purchase through these links, we earn a small commission at no extra charge to you.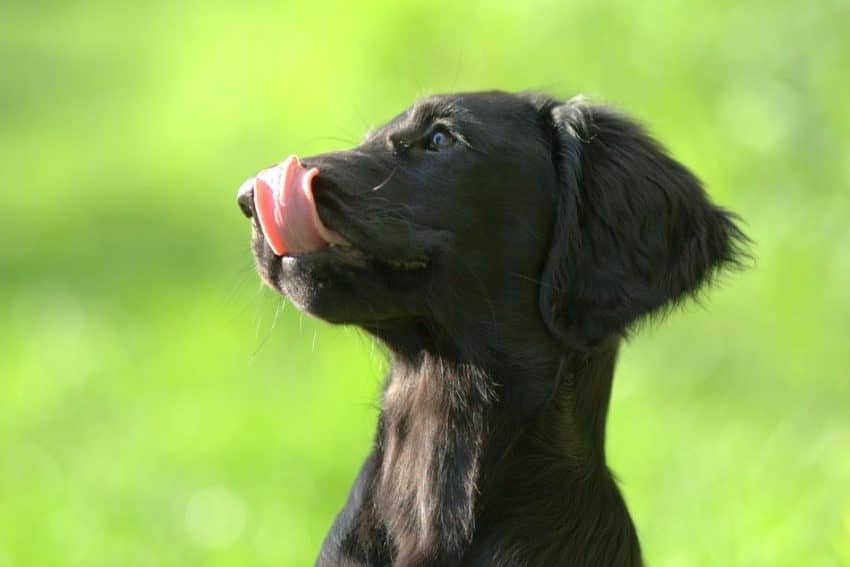 Grain free food is excellent for all dogs. After all, if you've read anything I've written on the subject, you know that grain was never meant to be part of a dog's diet.
That's why it's the leading offender when it comes to food allergies.
Even if your dog has some special health concerns, he can still be fed a diet free of grain.
For example, I've written articles on grain free food for dogs with skin issues as well as sensitive stomachs and some other problems.
As I mentioned, today, we'll be covering grain free food for dogs with arthritis.
Another thing you know if you've read any of my articles is that I don't advocate for any one brand. Every dog and owner are different, and they all prefer one brand over another.
Instead, I like to give ingredients to look for in a food so you as the owner can make your own decision. Such is the case today.
So let's get into it.
RELATED ➨ Soothe your pooch's pain with these arthritis products for dogs
Ingredients to Look for in Grain-Free Dog Food for Arthritis
All the ingredients below will help mitigate your dog's arthritis issues to one degree or another. The best dog food for arthritis is one that contains all of them, of course.
Depending on the severity of his joint problems, you could see an improvement of anywhere from vast to marginal, but marginally is better than nothing.
Diet can only do so much, but it can do something. When it comes to a dog with joint problems, every little bit helps.
Low Calorie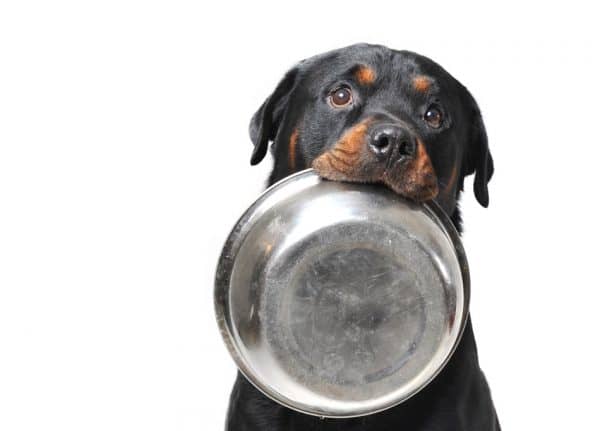 This makes the top of every ingredient list that I do.
Of course, low calorie is not an ingredient, but it is vital to any dog's health.
While low-calorie food is important to keep your dog fit and trim and thus keep him at a lower risk for diabetes, cancer, and joint and tendon issues, it's even more important for a dog currently suffering from joint problems.
Extra weight puts even more stress on already painful, achy arthritic joints, so keeping your pooch trim keeps him comfortable, AND it reduces the speed of his joint's decline.
Omega Fatty Acids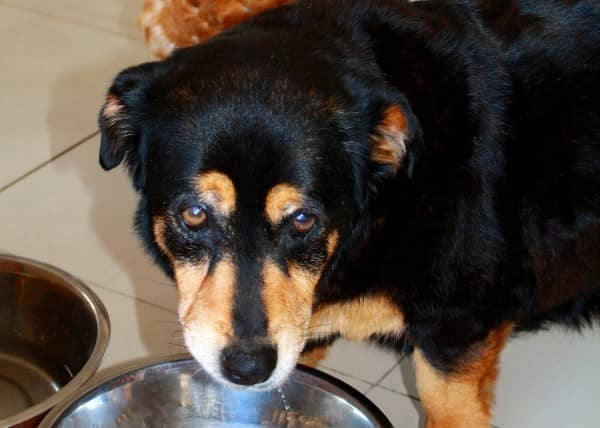 Omega fatty acids are an important part of any dog's diet, but most especially for a dog with joint problems and/or skin issues.
This is one of the easier ingredients in grain free food to find.
That's because so many grain free foods have taken to adding in Omega Fatty Acids, and also because there are several varieties of food that have fish as the main protein source.
Omega Fatty acids help joints in a few ways.
They reduce whole body inflammation.
They also help reduce the swelling, stiffness, and tenderness of joints in the morning as well as promoting blood flow during movement.
They also improve the efficacy of antioxidants, which can play a big role in overall health.
Glucosamine
These days, you can find added glucosamine in a few different foods.
Glucosamine is important for a dog with arthritis because it promotes the retention of cartilage and new cartilage production.
In addition to that, Glucosamine helps support the production of joint fluid which helps to cushion painful joints.
If you want the best senior dog food for arthritis, glucosamine is a must.
Antioxidants
Antioxidants are a group of compounds which fight free radicals.
Free radicals are molecules which have nothing to bind to, so they float around the body causing all kinds of havoc.
Part of that destruction is attacking other cells, and causing inflammation.
Grain free food with berries or an added antioxidant complex can help combat free radicals, and thus improve your dog's overall health, including his joints.
Arthritis products for dogs to complement their grain-free diet
While the majority of your dog's nutrients should come from a high-quality dog food, your vet may recommend additional supplements.
These include:
Glucosamine if they aren't getting enough from their food.
Hemp oil, like Hemp & Hips (check out the benefits of hemp oil for dogs here)
CBD oil, which differs from hemp because it has more active compounds. Don't worry, it won't get your dog loopy. Check out this article for more info.
The first two are available on Amazon. As far as CBD oil goes, check your state laws to make sure it's okay to use, then talk to your vet for a good source.
Grain Free Food to Help Ease Joints
Grain free food is important to any dog's health, and it can be an even more important part of your arthritic dog's health.
To begin with, grain can promote inflammation, so just doing away with that helps.
After that, look for a grain free food with the above ingredients. They all work to reduce joint pain and inflammation and promote improved mobility and blood flow.
Grain free food with these ingredients can contribute to improving your dog's quality of life.
Have you already found the best grain free dog food for arthritis? Share your recommendations in the comments!