Are you wondering which the best dogs for stressful jobs are after a hard day at work?
While having a pet helps you deal with stress, not all breeds offer good emotional support or make excellent therapy dogs.
So, let's see which dogs never hesitate to comfort you when you're under a lot of pressure and anxiety.
9 Best Dogs for Stressful Jobs
Unfortunately, stress is part of today's life, and it can wreak havoc on your health.
Even when you like your job, it still can be quite stressful to do it day after day.
As such, there's nothing wrong with getting a pet to help you reduce your anxiety levels.
For this list of the best dogs for stressful jobs, I've selected dogs that are calm, mellow, and sensitive to their owners' moods.
#1 Poodle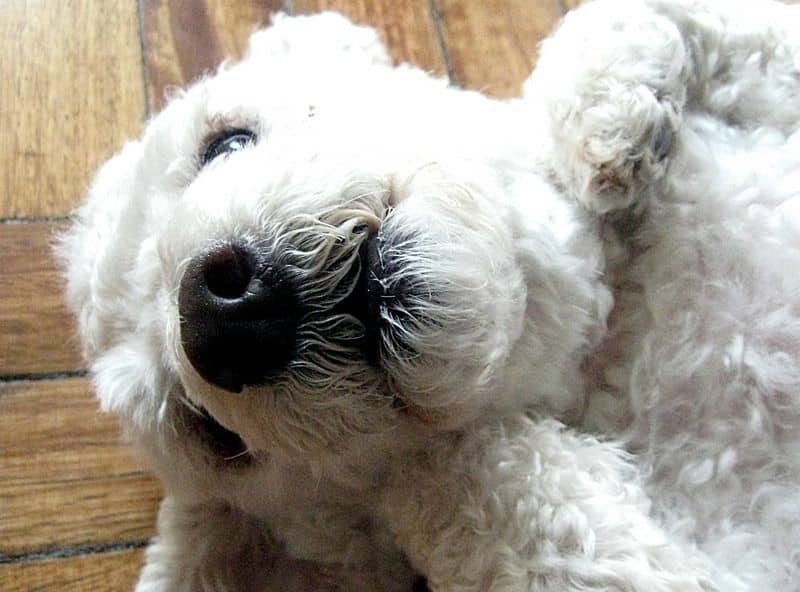 What makes Poodles one of the best dogs for stressful jobs is their amazing personality.
While Poodles might look like snobs with all that fluffy fur, they're cheerful, goofy, and affectionate with everybody.
Their mellow temperament makes them also excellent therapy dogs.
Moreover, these aristocratic dogs are highly adaptive, eager to please, and intelligent.
As such, Poodles are one of the easiest dogs to train, and their training won't add to your stress.
Despite their appearance, Poodles don't shed as much as other breeds, and some even consider them a hypoallergenic breed. Grooming your Poodle takes time, but taking care of that magnificent coat might be a relaxing exercise after a hard day at work.
#2 Yorkshire Terrier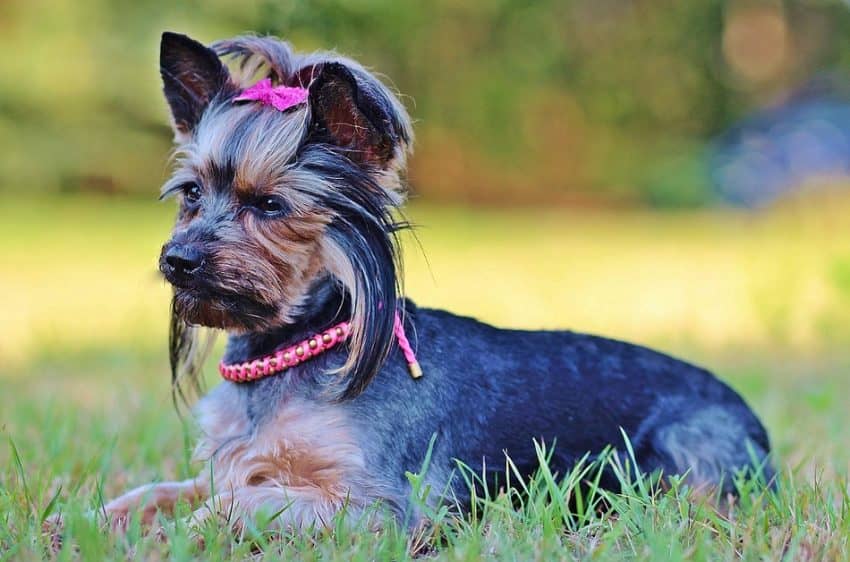 Who can be stressed when they see the adorable face of a Yorkshire Terrier?
While small in size, Yorkies have a big personality and bond tightly with their selected humans.
They have a lot of love in their tiny bodies, and they're not shy to give it around to everybody they meet.
In addition to this, Yorkies are cheerful, playful, and energetic.
They won't let you lie down in bed and mull over problems when you can be playing with them.
You'll find it hard to "No" to this cute small dog when they want your undivided attention.
Moreover, Yorkies re also very sensitive to their owner's moods and will come to cuddle with you when you're under the weather.
#3 Pomeranian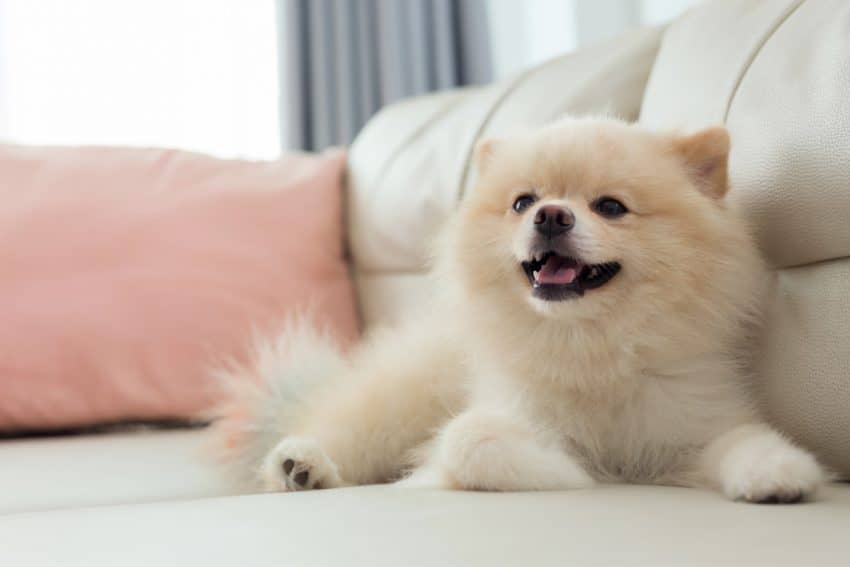 Another tiny dog that makes the list of the best dogs for a stressful job is the Pomeranian.
Just look at their cute faces and fluffy bodies! What can be a better remedy for your stress that petting that silky fur!
Pomeranians might be tiny dogs, but they make up for it with a larger than life personality.
They are energetic, mischievous, and playful.
Life with them is an adventure, and they never stop to amaze you with their intellect and resourcefulness.
As such, your Pomeranian is bound to make you smile after a hard day in the office.
#4 Labrador Retriever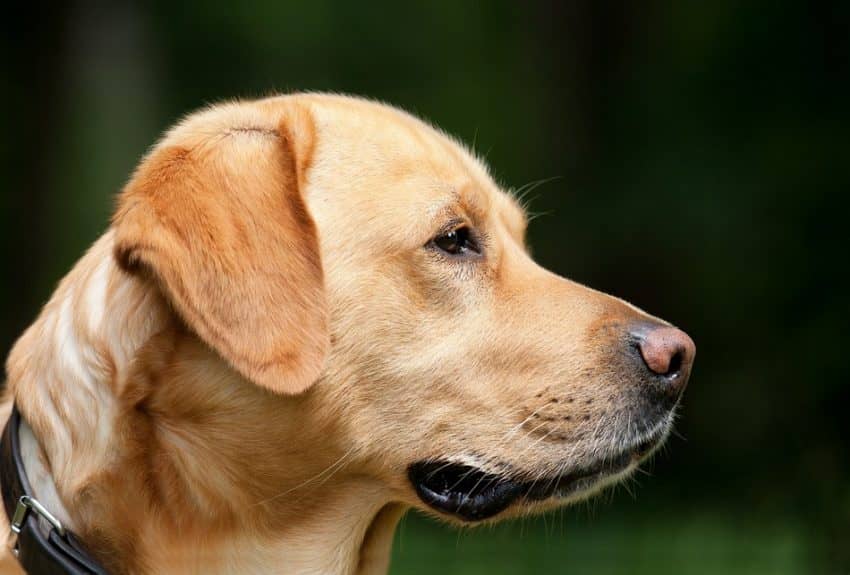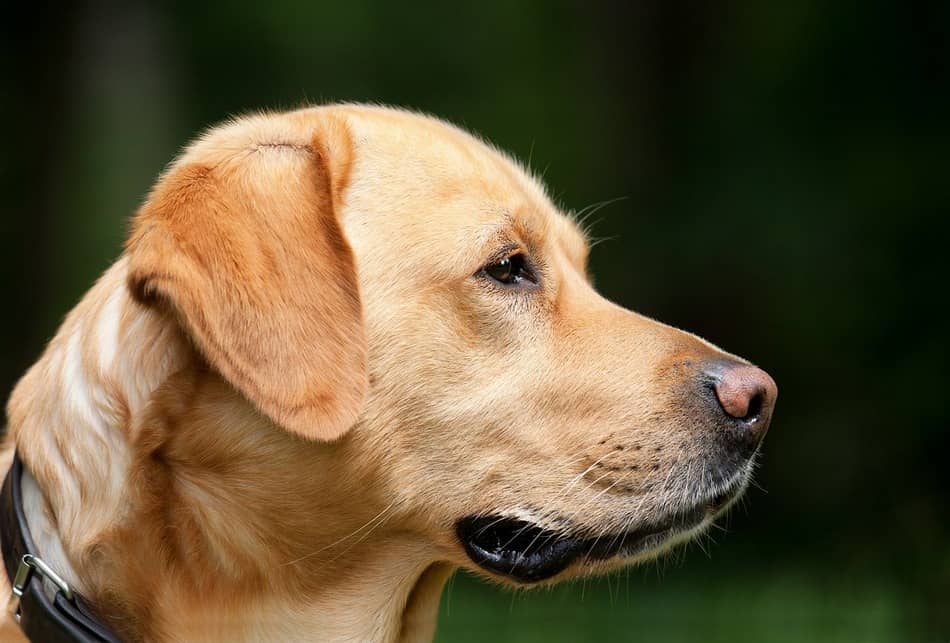 There's a good reason why Labrador Retrievers continue to be one of the most popular dog breeds.
They're affectionate, get on well with everybody they meet, and adore children. Moreover, Labs are patient, sensitive, and playful.
Thanks to their mellow temperament and outgoing personality, Labradors make excellent therapy dogs.
These dogs know it when you come beaten down from work and will do their best to offer comfort and support.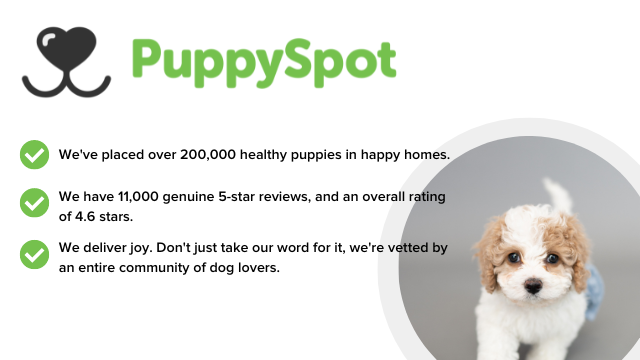 Labradors also tend to be gentle not only with children but disabled people as well.
That's why they're often trained as therapy or service dogs.
#5 Great Pyrenees
If you want a dog that will stick to your side no matter what, you need a Great Pyrenees.
These majestic white dogs have a single job in their lives – to shower their owners with unconditional love and protect the world from real and imaginary threats.
Great Pyrenees dogs might look imposing and dangerous, but they're big softies with silky fur.
Pet that soft coat so that all your worries and anxiety melt away.
Moreover, Great Pyrenees dogs are quite energetic, and they won't allow you to mop around the house.
Their cheerful disposition will make you feel better, no matter how hard your day was.
#6 Basset Hound
Your work stress will disappear the moment you come home, and your Basset Hound comes running up to greet you with their floppy ears and silly faces.
Bred to be hunting dogs, Basset Hounds have an amazing sense of smell and the stubbornness to follow an interesting scent to the end of the trail.
However, they're also very affectionate, loyal, and love to spend time with children. They're also one of the friendliest dogs you can find.
Moreover, Basset Hounds are quite lazy dogs when not hunting and won't mind it when you're too tired or stressed for a long walk.
They would also love to keep you company when you're stress-eating.
However, since they're prone to obesity, you should be careful not to overfeed your Basset Hound.
#7 Dachshund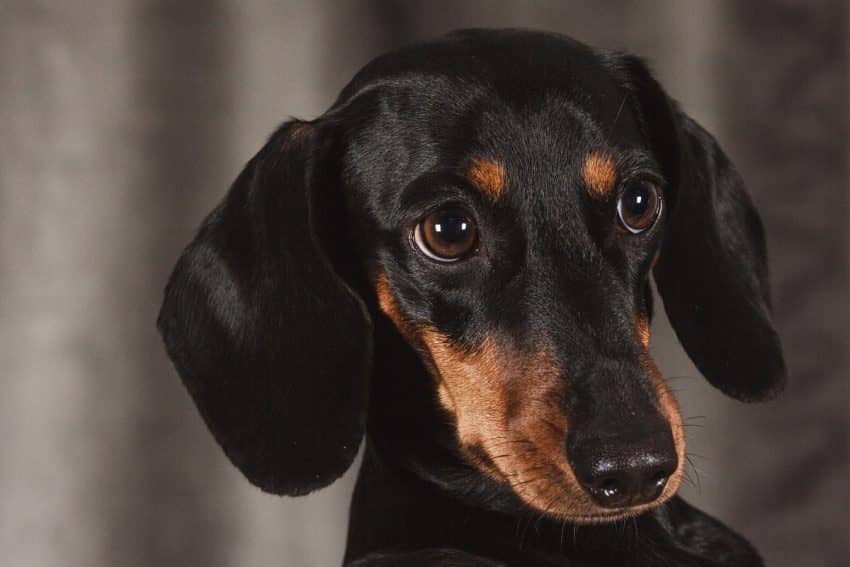 Another excellent dog breed for people with a stressful job is the Dachshund with their tiny legs and long bodies.
Dachshunds are known to have a great sense of humor and love to cuddle with their owners.
Moreover, they can be quite mischievous and entertaining, so they'll keep you on your toes.
Usually, Dachshunds bond closely with a single person, and they can be quite stubborn.
However, they're great companion dogs as long as you have the patience to deal with them.
#8 Bichon Frise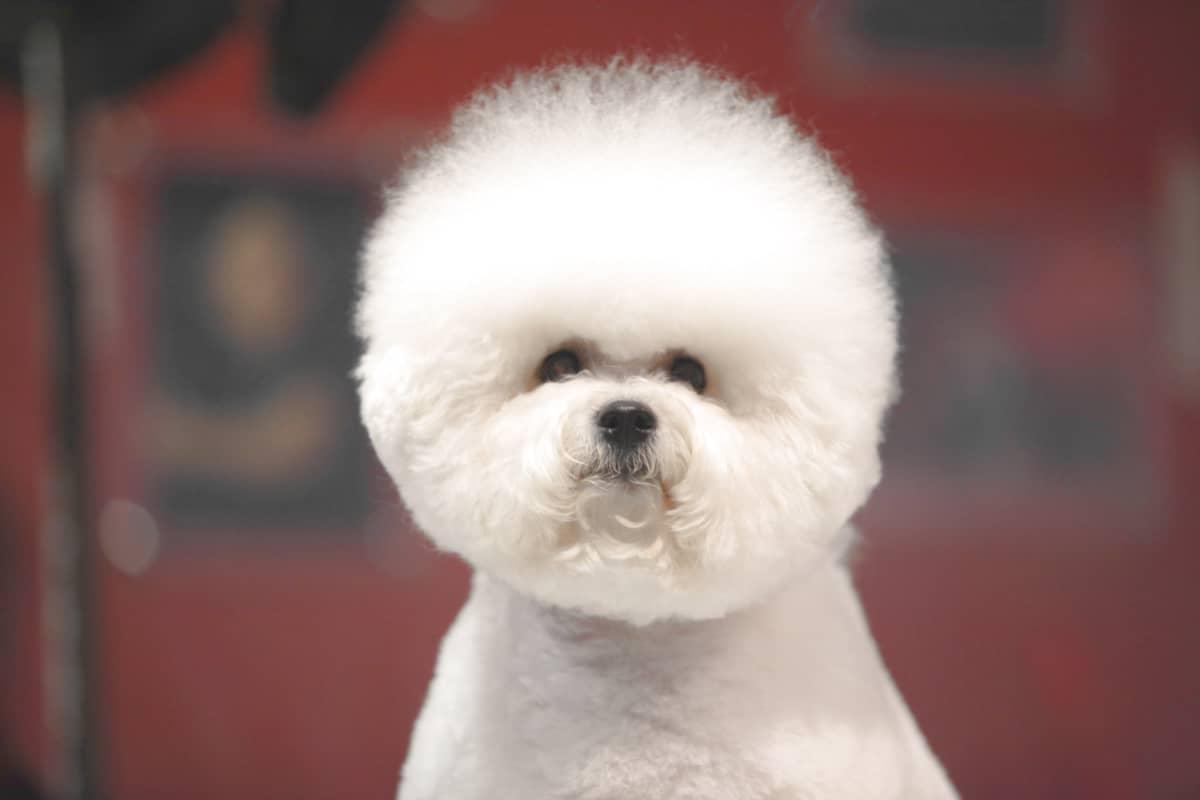 If you're looking for a cute dog to keep stress away, what better choice than a Bichon Frise?
This fluffy dog is filled with unconditional love and eagerness to please their owner.
As a whole, Bichon Frise is sweet, affectionate, and mellow.
They're such cheerful dogs that you can't remain sad or anxious when they're around you.
Moreover, Bichon Frise cunning and mischievous and will always do something to bring a smile upon your face.
You'd struggle to find a better companion dog that these cuties.
#9 Pug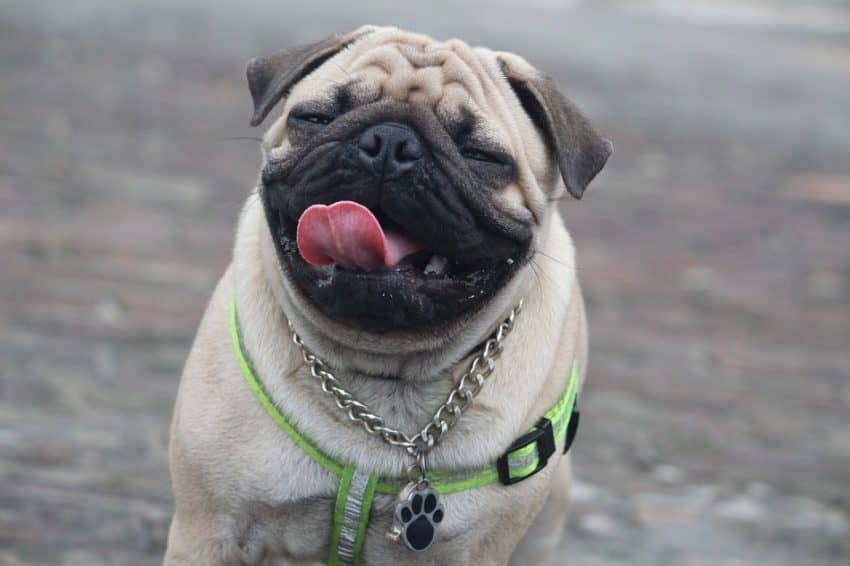 Last but not least, Pugs are great company dogs for people with stressful jobs.
Owners often describe Pugs as comedians and clowns at heart, and they never disappoint when you need comfort or support after a hard day.
Pugs are very affectionate, loyal, and charming. They're also quite playful and love to be the center of attention.
If you ignore them for long, they'll go to lengths to show you how miserable you make them.
It's not always easy to care for a dog when you have a stressful job and come home tired and beat down.
However, your dog can lift your spirit in seconds when they come running to show how much they've missed you.
Moreover, you'll have someone to cuddle who won't judge or demand an explanation. So, it's worth it.
What do you think about these 9 best dog breeds for stressful jobs? Which one is your favorite? Tell us below!