Looking for the Best Dog Collars For Large Dogs?
Whether you want a fashionable collar or a functional collar we have a great list for you to choose from today.
From leather and nylon to whimsical fashion collars, these are all fantastic choices!
Even if you have a fenced in yard, you want to make sure your dogs are collared and tagged for safety just in case they get loose.
All of these are perfect for that!
➔➔ Looking for personalized collars? Check this guide of personalized large dog collars 
Content & Quick Navigation
5 BEST DOG COLLARS FOR LARGE DOGS
This post contains affiliate links. We earn a commission if you make a purchase, at no extra cost to you.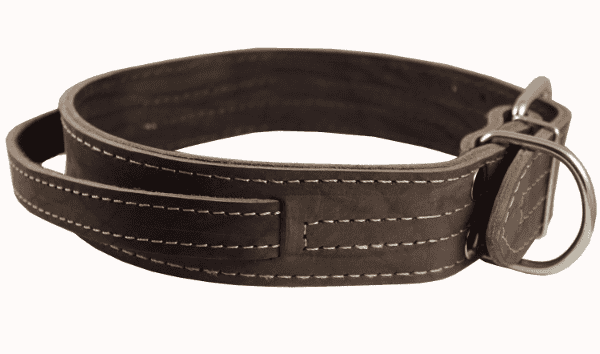 This classic collar is one you can depend on.
Made similar to a belt, the closure is easy to use and sturdy.
Leather will last much longer than nylon counterparts.
The XL size is big enough even for a Great Dane!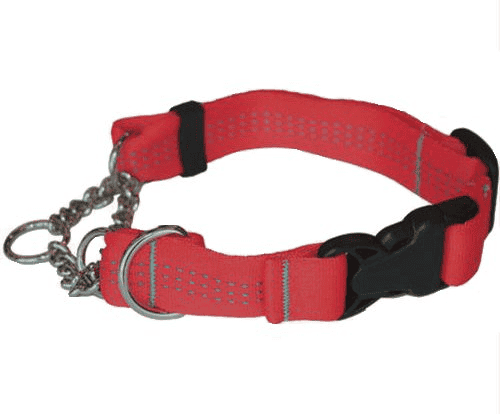 This is great for training dogs that don't typically like collars.
Easy on and off, with quick release helps make this a great alternative for your dog that tends to fight you on being collared.
It comes in 8 stylish colors so you can choose your favorite!
Made from super soft climbing-grade Bartack with the strength of 500 lbs.
Features Rock Lockster slide release buckle.
Reflective label helps keep your dog more visible in the dark.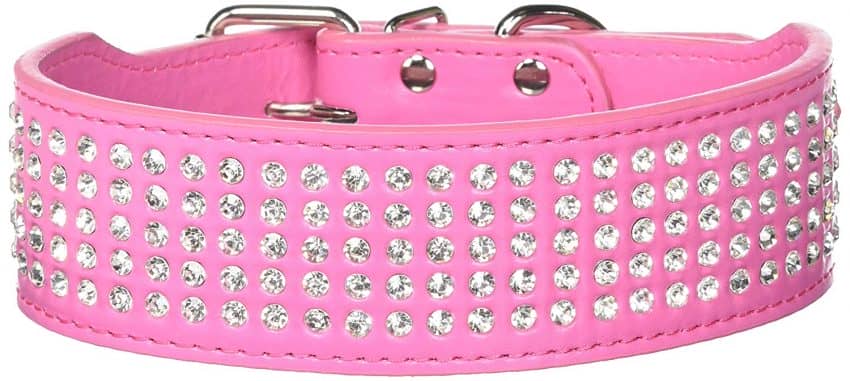 A fun fashionable collar for large dogs, this is for your diva dog!  Just because she is a big dog, doesn't mean she doesn't want to look cute!
Grab this fashionable and functional collar today! Features include:
Thick, durable PU leather.
Sturdy rhinestones that won't fall off easily.
9 different colors to choose from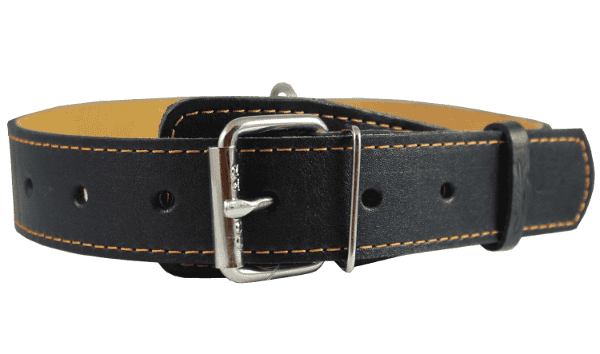 Nothing is more classic than this basic collar yet stylish collar!
Made of strong and durable real leather that is 

light and comfortable, not at all stiff.

Trimmed with contrast color thick waxed thread

Riveted for extra strength.

Features nickel-plated hardware and heavy duty D-ring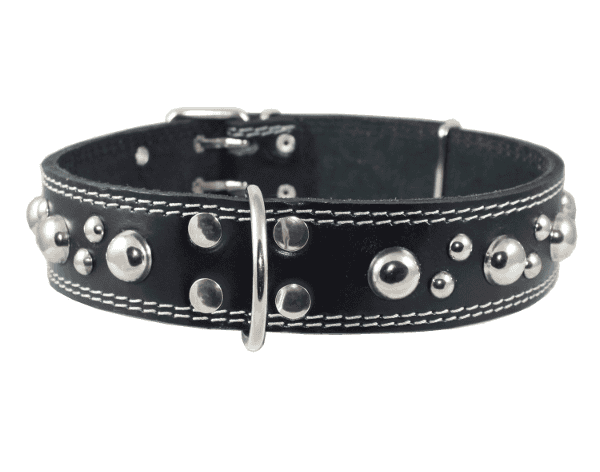 This is another fun fashionable collar for the heavy duty dog in your life.
Perfect for the teddy bear dog, that wants to look rough and tumble.
The chrome studs on this are soft and won't hurt when touched – so a better choice over the sharp pointed studs found on others.
A great fashionable choice for the big dog in your life.
Take your pup out in style for his or her next walk.  Grab one of these best dog collars for large dogs, and make your best friend a fashion plate while out for a stroll.
Remember that tagging your pets and keeping a collar on them is the best way to keep them and others safe.
You never want to have your overly excited dog run off without information on how to get him safely back home to you!
These collars make that easy to do!
Do you have any favorite collars for large dogs? Share below!