Whether you are looking for a daily wear collar, or one specific for wearing with a leash for walks, these Best Dog Collars For Large Dogs are great choices.  Leather, nylon and of course whimsical fashion collars are all great choices.  Make sure your dogs are collared and tagged for safety just in case they get loose, and these are perfect for that!  Whether you want a fashionable collar or a functional collar we have a great list for you to choose from today.
Related Posts:
Choosing the Best Dog Collars for Small Dogs
Finding the Best Dog Collars for Your New Puppy
Are Dog Training Collars with Remote Safe?
BEST DOG COLLARS FOR LARGE DOGS
This post contains affiliate links. Thank you for your support.
Brown Genuine Leather Classic Style Collar:  This classic collar is one you can depend on.  Made similar to a belt, the closure is easy to use and sturdy.  Leather will last much longer than nylon counterparts.  This thick and wide collar is perfect for the large dog.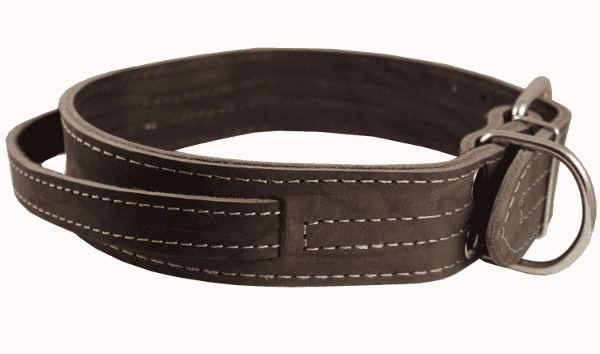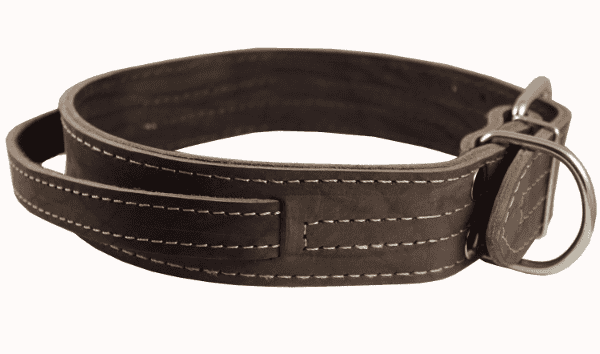 Technika Quick Release Nylon Collar:  This is great for training dogs that don't typically like collars.  Easy on and off, with quick release helps make this a great alternative for your dog that tends to fight you on being collared.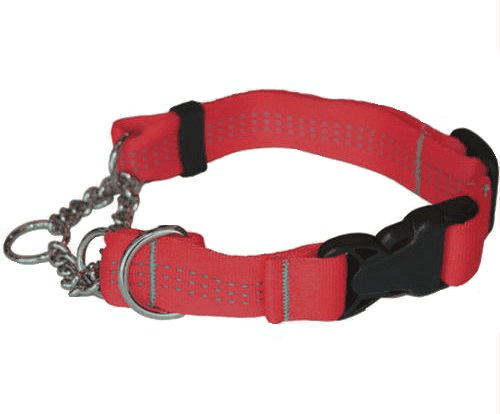 Pink Rhinestone Embellished Dog Collar:  This is for that diva dog you have!  Just because she is a big dog, doesn't mean she doesn't want to look cute!  Grab this fashionable and functional collar today!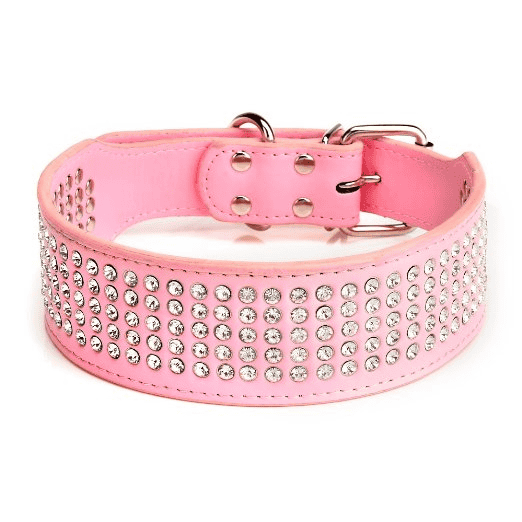 Classic Black Leather Collar:  Nothing is more classic than this basic collar.  Great for your male or female canine counterpart, this collar is as basic and functional as they come.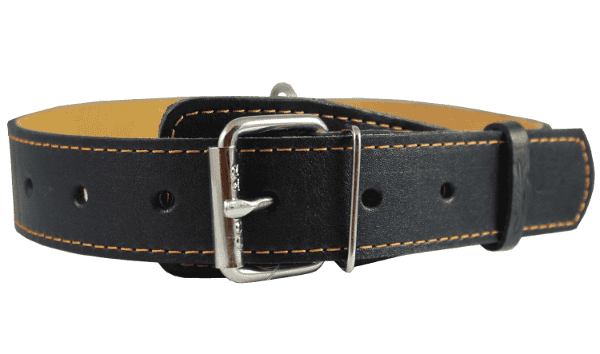 Black Leather Collar With Chrome Studs:  This is another fun fashionable collar for the heavy duty dog in your life.  Perfect for the teddy bear dog, that wants to look rough and tumble.  The chrome studs on this are soft and won't hurt when touched – so a better choice over the sharp pointed studs found on others.  A great fashionable choice for the big dog in your life.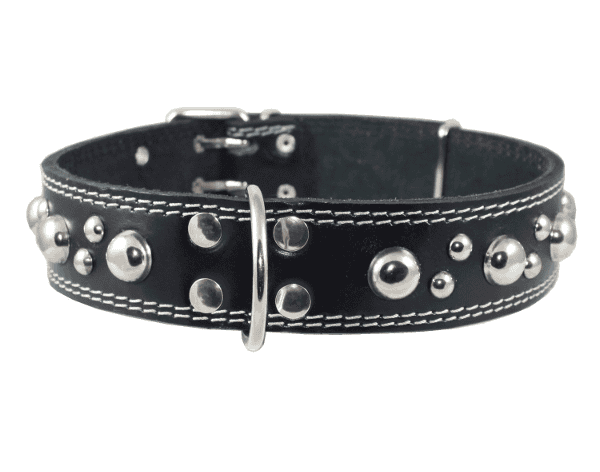 Classic Adjustable Nylon Collar:  This basic collar is great for casual walks and the occasional outing where a leash is needed.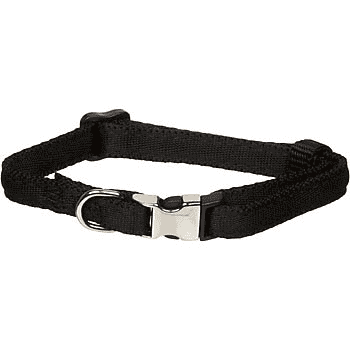 Take your pup out in style for his or her next walk.  Grab one of these best dog collars for large dogs, and make your best friend a fashion plate while out for a stroll.  Remember that tagging your pets and keeping a collar on them is the best way to keep them and others safe.  You never want to have your overly excited dog run off without information on how to get him safely back home to you!  These collars make that easy to do!