Are you wondering about the best and worst dogs for first-time owners?
While all dogs make lovely pets, some sensitive breeds or hard to train ones can be a handful for an inexperienced dog owner.
Fortunately, I'm here to help you with this list of the best and worst dogs for first-time owners.
Just keep on reading.
6 Best and Worst Dogs For First-Time Owners
I've often come across threads about the best dogs for first-time owners on Reddit and other forums. While such discussions are interesting to read, you have to keep something in mind.
All breeds have good and bad traits. Some dogs are easygoing and happy, but difficult to housebreak or train. Others are intelligent and highly adaptable, but require a lot of grooming, have many health issues, or bark excessively.
That's why you have to read everything about the breed – good and bad – before you make your selection.
#1 Labrador Retriever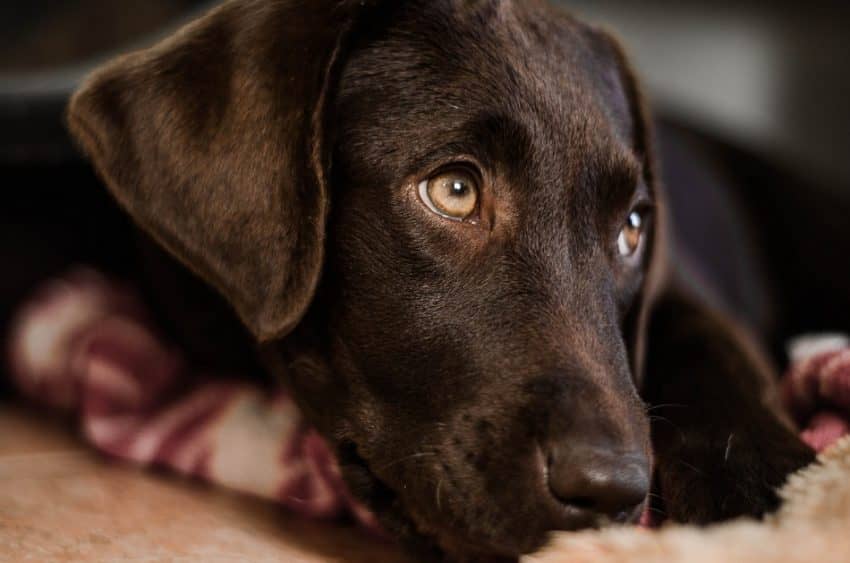 Labrador Retrievers have been among the most popular dog breeds for years. That's because they're charming, mellow, and playful.
They're happy to meet strangers and are one of the easiest dogs to train.
Moreover, Labradors are highly intelligent, love to spend time with children, and make great service dogs.
But Labradors are also working dogs and require at least 30-60 minutes of exercise, or they might become destructive.
Fortunately, their calm and relaxed temperament compensates their bursts of energy, so they're still one of the best large dog breeds for first-time owners.
#2 Shih Tzu
Are you looking for the best small dogs for first-time owners?
Then all you need is the adorable Shih Tzu, one of the most popular small dog breeds.
They have not only regal appearance, but also an amazing personality.
Bred to be companion dogs, Shih Tzu is an excellent choice for inexperienced owners due to their affectionate nature, mellow temperament, and friendliness.
They're perfect for apartments due to their size and tendency not to bark or howl.
Shih Tzu, however, can be difficult to housebreak, and they require a lot of grooming to keep their coat in perfect shape.
#3 Pug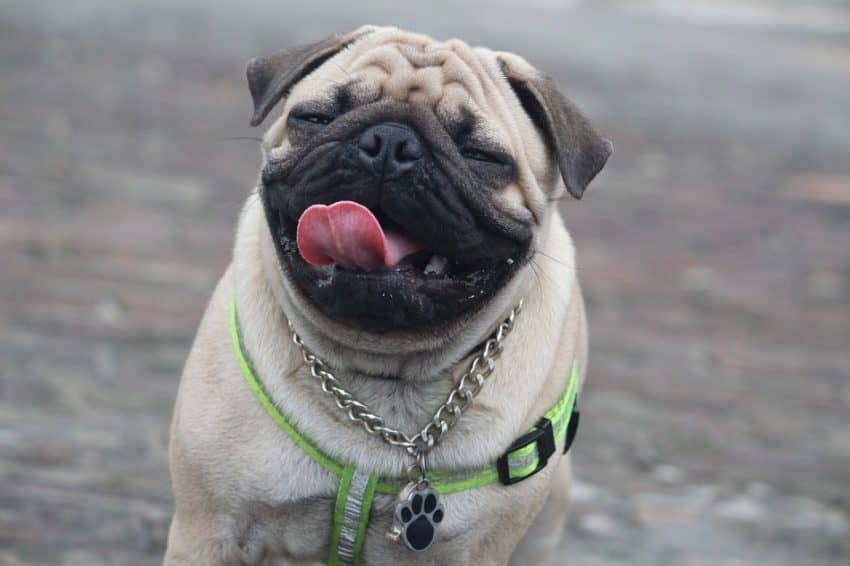 Described as the comedian of the canine world, the Pug is one of the best dog breeds for first-time owners in apartments.
They're cheerful, mischievous, affectionate, and love nothing more than to be with their humans.
While small, Pugs are sturdy dogs that have a great sense of humor and love to have fun and play games.
They're also intelligent, but a little "stubborn" at times.
Unfortunately, Pugs have health issues due to their facial constructions. They don't tolerate heat very well and don't like to be left alone.
#4 Cavalier King Charles Spaniel
With their piercing puppy eyes, long ears, and wagging, plumy tails, Cavalier King Charles Spaniels can melt anyone's heart.
In general, Cavaliers are affectionate, friendly, and eager to please.
That's why they are an excellent choice for first-time owners and make great companion dogs.
They aren't guard dogs because they tend to greet thieves with a wagging tail, but they might chase birds.
However, Cavaliers can be clingy and would like to keep you company even in the bathroom.
#5 Boxer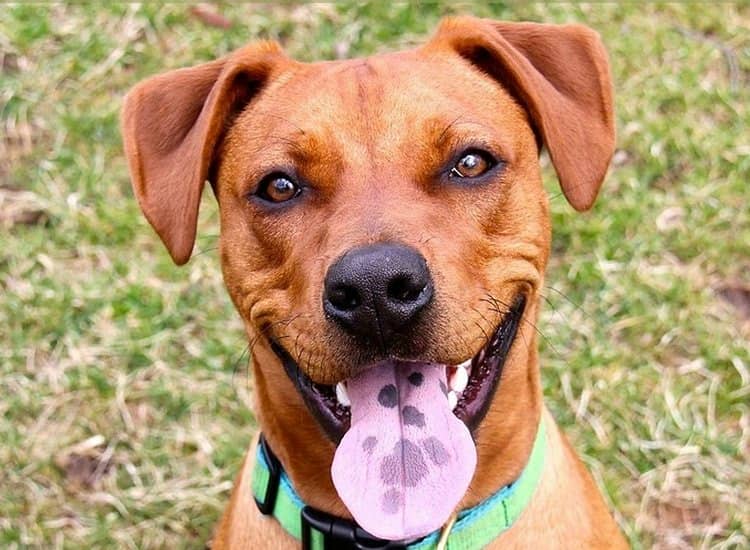 If you're looking for the best guard dog for first-time owners, you should consider Boxers.
While Boxers might have a reputation, they look more menacing than they actually are.
In fact, people often call Boxers the "Peter Pan" of the canine world because they're playful, mischievous, and full of energy.
Provide Boxers with enough exercise and treat them well.
That's all you need to do to have a loyal and fierce protector who would be gentle and patient with your kids.
However, you have to start obedience training early before your Boxer gets too big and bossy.
Moreover, Boxers tend to drool, so they might not be the best dog for neat freaks.
#6 Poodle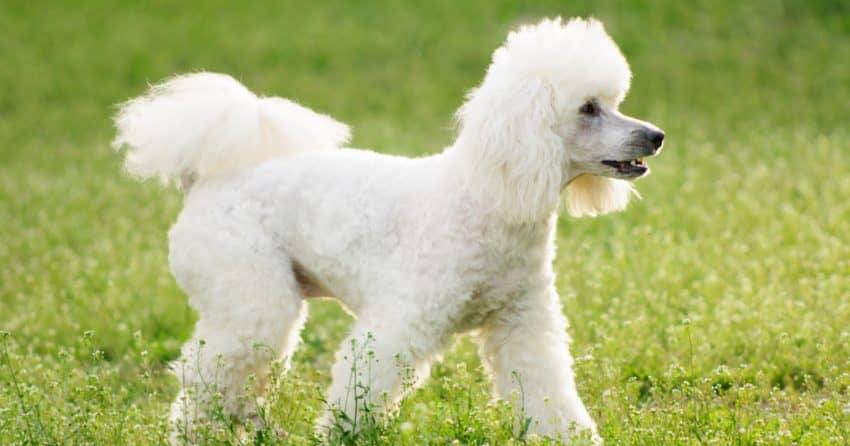 Another breed that makes the list of the best dogs for first-time and inexperienced owners is the magnificent Poodle.
That's not a surprise when you take into account the Poodle's gentle nature and their eagerness to please their owners.
Moreover, Poodles are highly adaptable, intelligent, and affectionate.
They get on well with children and pets, excel at agility training, and are highly trainable.
While Poodles might look like heavy shedders, the American Kennel Club lists them as a hypoallergenic breed. 
When you add that Poodles come in three sizes, Poodles make one of the best dogs for first-time owners with allergies.
What Are the Worst Dogs For First-Time Owners?
What makes certain dog breeds bad for first-time owners? It's a combination of factors – stubbornness, aloofness, independence, and dominance.
Some dogs listen only to their pack leader and will challenge your position at the first sign of weakness.
Other breeds are aloof of strangers and require a lot of socialization to counteract any aggressive tendencies.
So, let's see the six worst dog breeds for first-time owners.
#1 Siberian Husky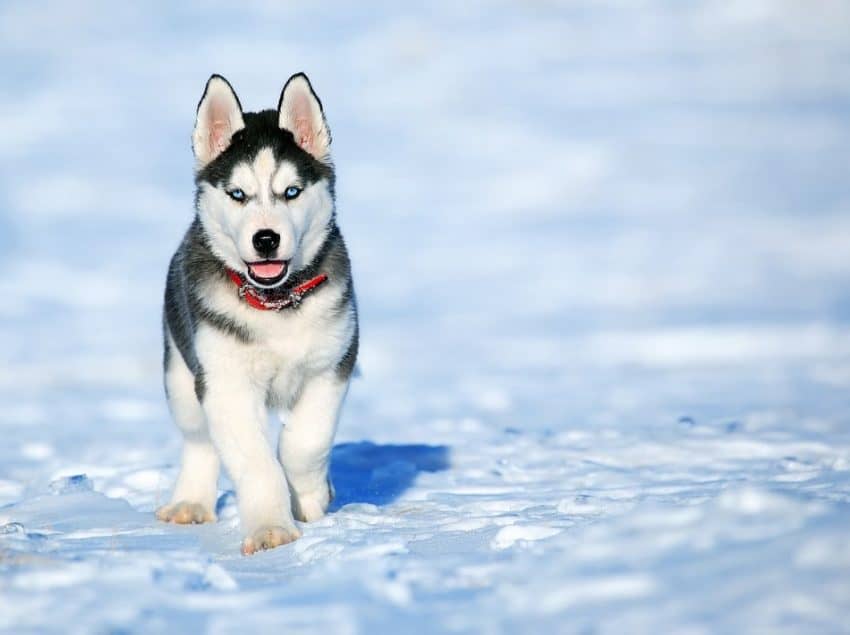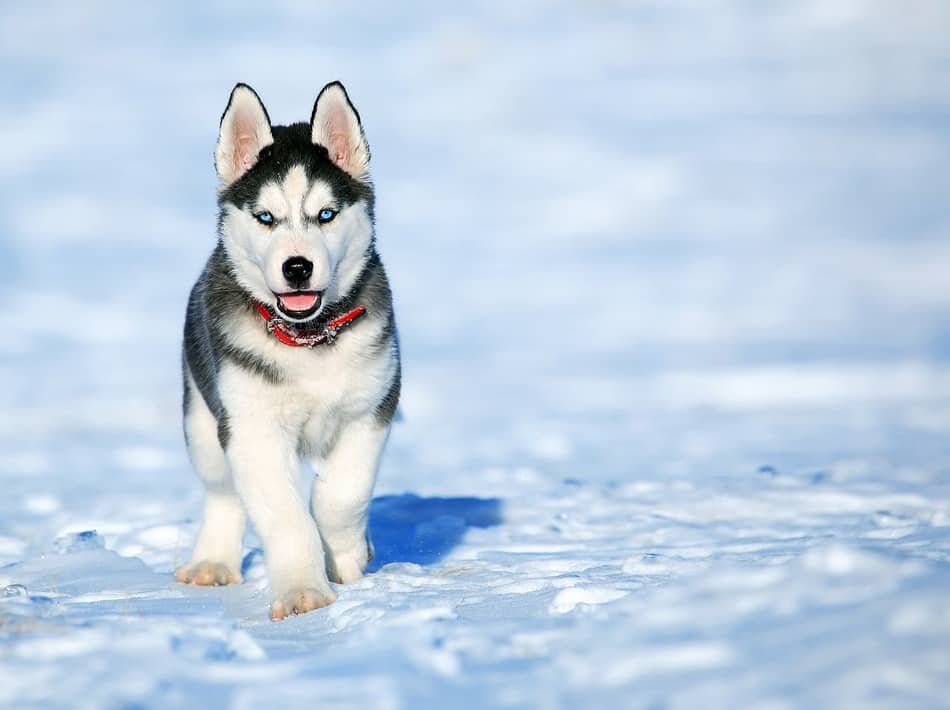 People often admire Siberian Huskies for their wolf-like appearance, striking blue eyes, and intelligence.
However, Huskies are pack dogs and have a strict hierarchy. They won't listen to you or obey your orders if you're not the alpha dog.
Moreover, Huskies are working dogs that don't like to be idle and love to howl, explore, and wander.
They're known as escape artists and require a lot of exercise to tire them.
Most Huskies are also used to making decisions, which makes obedience training hard, to say the least.
#2 Beagle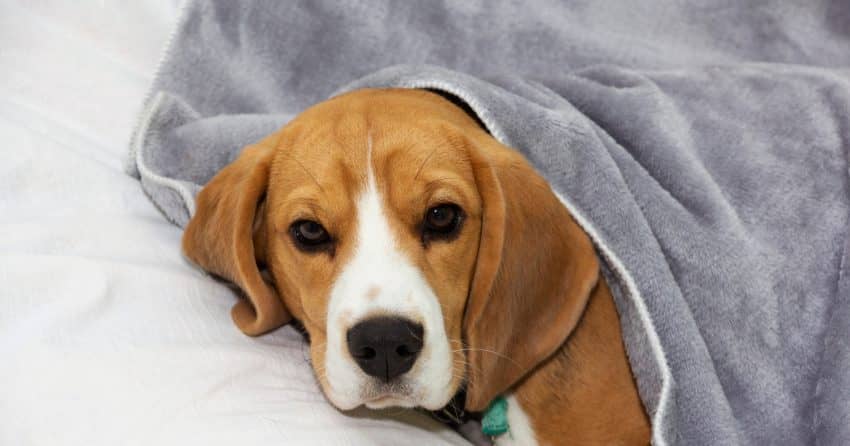 How can such a cute little dog be one of the worst dogs for first-time owners?
While Beagles might be adorable with their puppy eyes and pleading facial expression, they're hard to manage.
For starters, Beagles are scent hounds. They get distracted by smells and are likely to run away following their nose.
Once a Beagle is on track, no food or command can bring them back.
Moreover, Beagles get bored easily and love to amuse themselves by digging and howling.
Excessive barking is one of the reasons why owners leave Beagles at shelters, so it's nothing to take lightly.
While Beagles get along with kids wonderfully, they're not the best small dogs for first-time owners.
#3 Border Collie
Border Collies are famous for their charming personality, loyalty, and intelligence.
A lot of people think that they make great first-time dogs. Unfortunately, that's not always the case.
Bred to be herding dogs, Border Collies are highly energetic and thrive when they have a job.
They might be intelligent and easy to train, but if you don't meet your Border Collie's energy needs, they can become destructive.
Moreover, Border Collies are sensitive dogs and require a firm but gentle hand during training.
#4 Cane Corso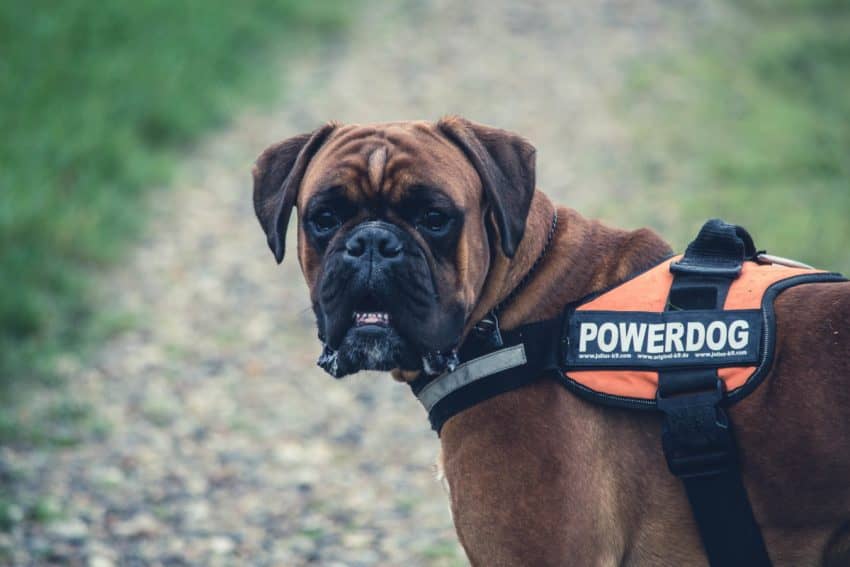 With a weight of around 100 pounds, Cane Corso is powerful, athletic, and intimidating.
It's not a dog that greets strangers with a wagging tail or one that's always happy around children and other pets.
Cane Corso requires a confident owner, a lot of socialization, and training to mature into a great companion dog who is never inappropriately aggressive.
They can be one of the best guard dogs, but not for first-time owners.
#5 Chow Chow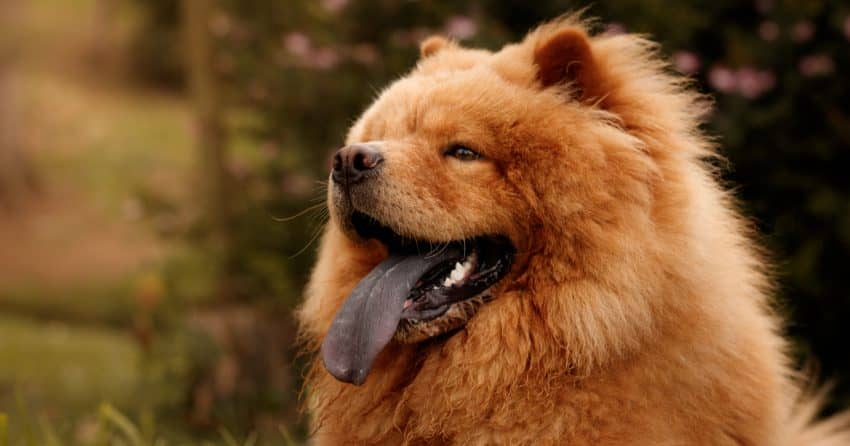 A giant teddy bear is your first thought when you see the magnificent Chow Chow.
However, Chow Chow isn't that fond of attention and has a cat-like personality.
They aren't very affectionate, so don't expect that your Chow would allow you to cuddle them.
Moreover, Chows are naturally suspicious of strangers, have a mind of their own, and can be stubborn as a mule.
They require a firm owner to keep them in check, a lot of training and socialization to turn them into "good citizens."
Furthermore, Chow Chow tends to bond to a single person and can be very protective of their home and owner alike.
#6 Rottweiler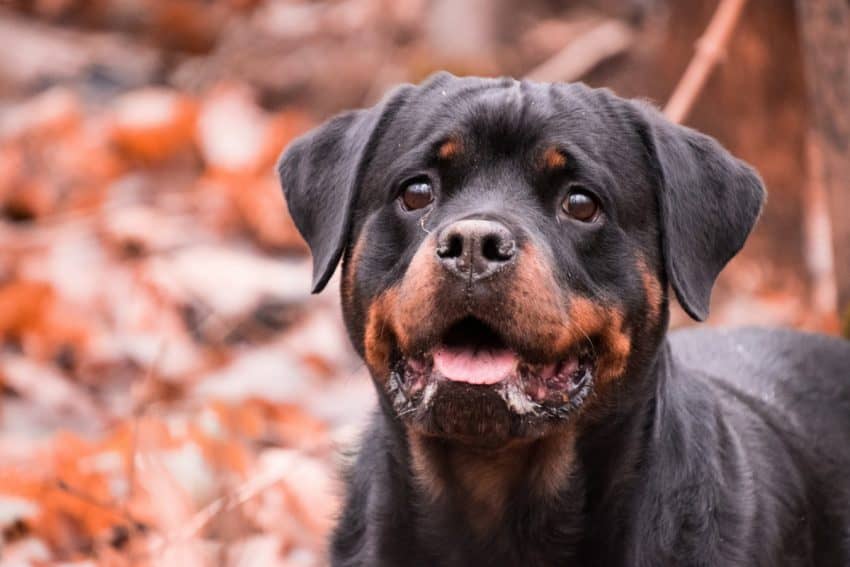 Rottweilers are versatile dogs that can do excellent police work or be faithful companions.
They're powerful, athletic, smart, and affectionate. With the right training, you can teach a Rottweiler to do almost anything.
However, Rottweilers have a suspicious nature, independent thinking, and a bad reputation.
They can also be aggressive towards other dogs, bossy, and stubborn.
To mature into a well-behaved dog, Rottweilers need extensive socialization and early training.
They're not for owners that can't be firm or enforce rules.
Rottweilers always test your boundaries and won't hesitate to do as they please if you fail to reprimand them.
When you're about to adopt your first dog, you should do your homework and research the breed and what's good and bad about it.
All dogs require training, socialization, and attention, but some can become bossy and aggressive with the wrong owner.
What do you think about these 6 best and worst dogs for first-time owners? Which one is your favorite? Tell us in the comments.