Naming your new furry best friend can be a tough decision. But don't worry, I've got you covered. Here are 222 of the best and most unique beagle dog names for boys and girls! From traditional names like "Bingo" to more unique options like "Ziggy," there's sure to be a name on this list that's perfect for your new furry friend.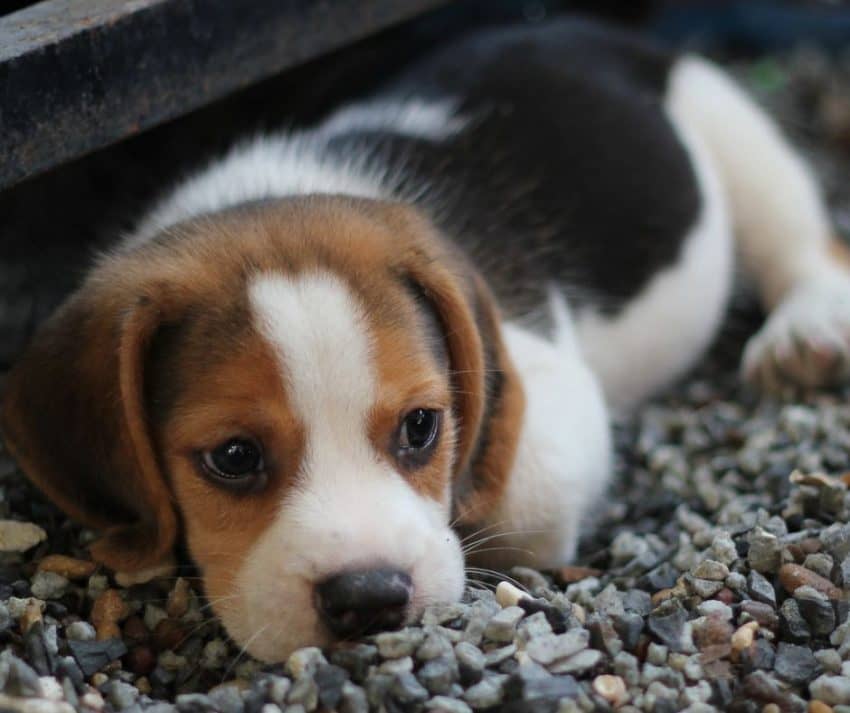 Content & Quick Navigation
111 Beagle Dog Names for Female Pups
Beagles are known for their small stature and lovable nature. These dogs are great family members that have a lot of energy. If you have one you know how fun it can be to have them around the house. But when you're thinking about buying a puppy, you may have some trouble deciding on the name to call her. That's why I put together this list of beagle dog names sure to make any pup bark with excitement!
Abby
Addie
Annie
Aqua
Autumn
Avery
Baby
Bailey
Barbie
Bella
Bertie
Beyonce
Blake
Blossom
Bonnie
Brandy
Breezy
Britney
Brooke
Brownie
Bubbles
Bunny
Buttons
Callie
Camilla
Candy
Cara
Charity
Cherry
Cinderella
Cookie
Daisy
Dakota
Dallas
Diamond
Diana
Dior
Diva
Dixie 
Dolcie
Dora
Duchess 
Ebony
Elena
Ellie 
Elsa
Emma
Eve
Fancy
Fifi
 Flora
Foxy
Gaga
Gia
Gigi
Ginger
Glitter
Gracie
Gucci
Hannah
Hazel 
 Heidi 
Holly
Honey 
Hope
Iggy
India
Indigo
 Ivy
Izzy
Jade
Jasmine 
Jellybean 
Jodie
Jojo
Jolie
Josie 
Joy 
June
Kali
Kate
Kenya 
Khaleesi
Kiss
Kyra
Lady 
 Lilly 
Lola
Lolly
Love
Lucy
Maggie 
Maia
Melody
Mili
Minnie
Miracle 
Misty
Mochi
 Molly 
Muffy
Pixie
Pumpkin Spice
Rosie
Sophie
Stella
Susie
Tara
Tiara
Venus
Zena
As you can see, there are really just so many ways you can go with female beagle dog names. I love food names like Pumpkin Spice and Mochi! They're always adorable. Goddess names like Venus and Maia are also beautiful.
111 Male Beagle Dog Names
For these male beagle dog names, I once again took inspiration from this fun-loving breed's colors, personality, and, of course, their soulfully beautiful bark. Check them out, then I'll tell you some of my favorites!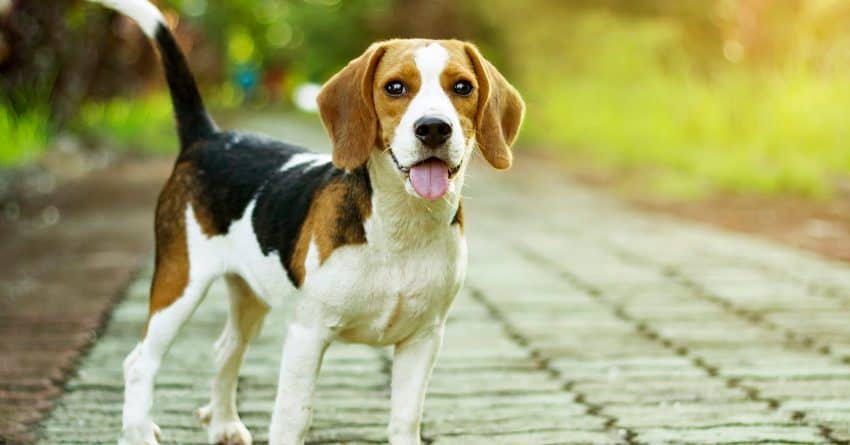 Ace
Acorn
Ajax
Alex
Alfie
Alpha
Ash
Atom
Banjo
Barkley
Bay
Bean
Benji
Biscuit
Boomer
Boon
Bounce
Brody
Bruce
Buddy
Buster
Buzz
Calvin
Chance
Chase
Checker
Chestnut
Chip
Coach
Colby
Comet
Cooper
Dozer
Dude
Duke
Dylan
Edgar
Edmund
Eli
Eric
Ernie
Ethan
Ezra
Fidget
Finn
Flynn
Forrest
Frank
Franklin
Freddie
Frisco
Frisky
Fritz
Frodo
Garrot
Gatsby
George
Ghost
Grayson
Grover
Guston
Guy
Henri
Holmes
Hudson
Isaac
Jack
Jake
Jam
James
Jarvis
Java
Jax
Jay
Jelly
Laser
Latte
Leo
Levi
Louie
Lucas
Luther
Marvel
 Max
Merlot
Moose
Murphy
Noah
Ollie
Orion
Otis
Peanut
Percy
Regis
Rocky
Rowan
Scout
Sesame
Sherlock
Shiloh
Silas
Smudge
Sniffer
Snoopy
Spencer
Splinter
Theo
Tucker
Wyatt
Yowler
Zeke
When it comes to the perfect male beagle name, you really can't get much better than Snoopy! I mean, he is THE #1 beagle, right? Of course, it's also the most popular name for a beagle, so every other one you meet will probably share it. I prefer to go with something a little more unique.
My absolute favorite name for a beagle is definitely Sherlock. Think about how fitting it is. Beagles are always investigating something, just like the world's most famous detective. I also really love Rowan as a name inspired by their coat coloring. As far as male food names go, Sesame is adorable!
Whether you're looking for a traditional name or something more unique, this list has covered you. From classic names like Snoopy to more unusual picks like Yowler, there's sure to be a perfect name for your pup on this list. So take your time, have fun, and find the perfect name for your new furry friend.
What are your favorite beagle dog names? Share below!