Fido will be the talk of the town on Trick or Treat night with these 12 awesome Halloween costume ideas for dogs! Includes boys, girls, and unisex.
Halloween is such a fun time of the year for everyone. Kids dress up in their favorite costumes and parents hand out candy to the neighborhood kids. But, what about your dog? What do they get to do for Halloween fun? Well, they dress up in cute doggy costumes, of course. Need some ideas? Here are some awesome Halloween costumes for both male and female dogs.
Insanely Cute Halloween Costume Ideas for Dogs
Affiliate links included below. Thanks for your support!
HALLOWEEN COSTUMES FOR MALE DOGS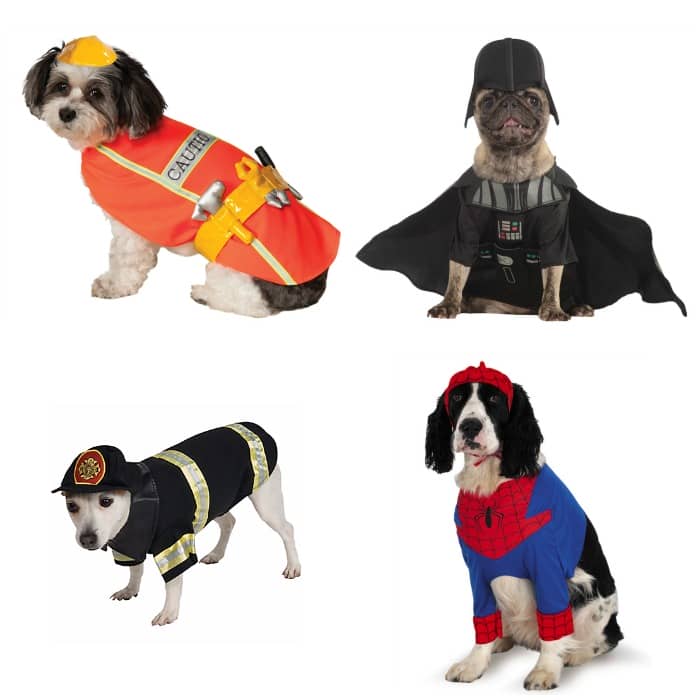 HALLOWEEN COSTUMES FOR FEMALE DOGS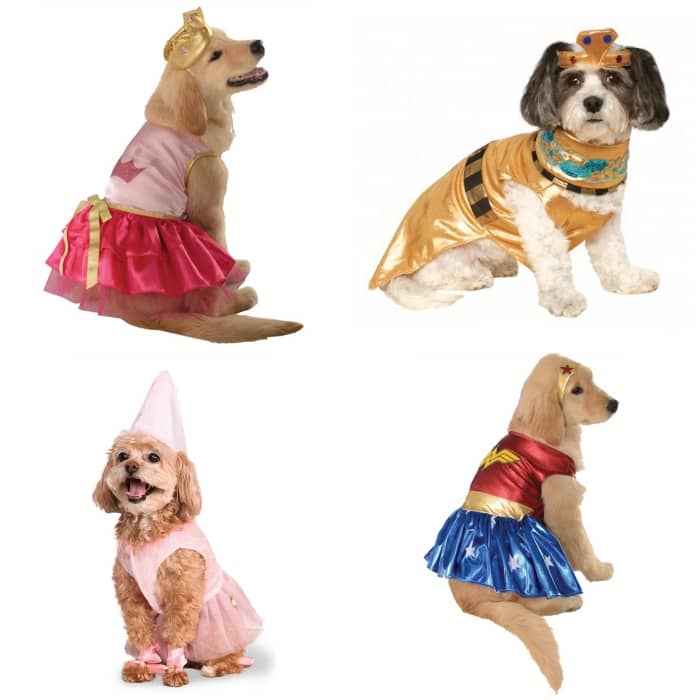 UNISEX HALLOWEEN COSTUMES FOR DOGS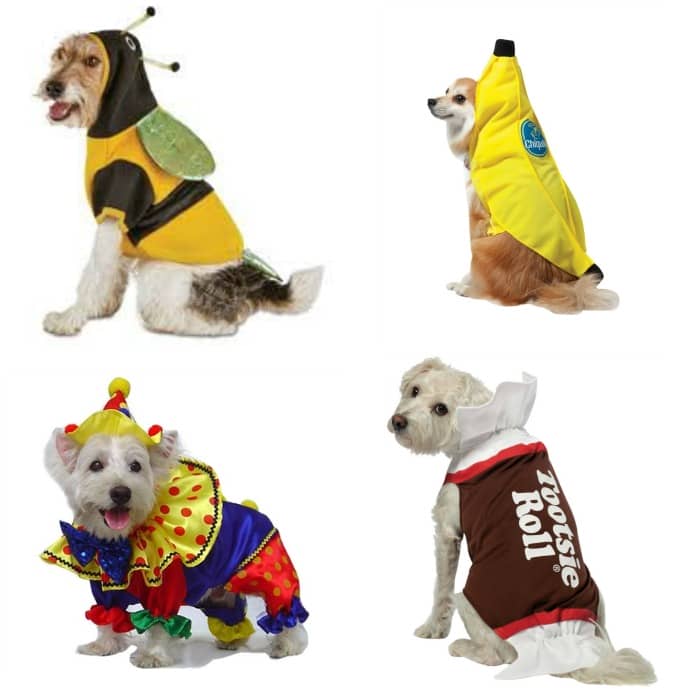 Bumblebee– Does your dog "buzz" around the house? Then, they would make an ideal bumblebee this Halloween. Petco on Amazon features a Bootique Bumblebee Hoodie Dog Costume, which comes with a yellow and black bodysuit with metallic wings. Halloween Express has a Zelda Bee Pet Costume, which features black and yellow striped shirt, glitter wings and hood with antennas.
Chiquita banana- Your dog will go bananas over a Chiquita banana costume. Amazon features an officially licensed Chiquita Banana Pet Costume, which features a yellow banana costume with blue Chiquita logo.
Shiny clown– Is your dog the clown of the house? If so, they would make the perfect clown this Halloween. Poochie Heaven has a Shiny Clown Dog Costume, featuring a colorful, satiny costume with matching hat.
Tootsie Roll– Of course your dog is already sweet, but why not make them a tad sweeter with a Tootsie Roll costume this Halloween. Halloween Express has a Tootsie Roll Pet Costume, which features a one-piece Tootsie Roll costume.
With so many adorable Halloween costume ideas for dogs, it's hard to pick just one! I love the Cleopatra costume for girl dogs, it's such an original idea.
What do you think? Which of these Halloween costume ideas would you use for your dog? Do you have any other favorites? Share below!