A few years ago, it seemed like every other day brought our social feeds a new viral video featuring some sort of strange and exotic "emotion support animal" on a plane. Now, though, you're lucky if you can find any airlines that allow ESA dogs, let alone other animals.
Below, we'll discuss why that happened and which- if any- airlines still let you bring your emotional support dog aboard. We will also discuss which dogs are still enjoy protection under the current law.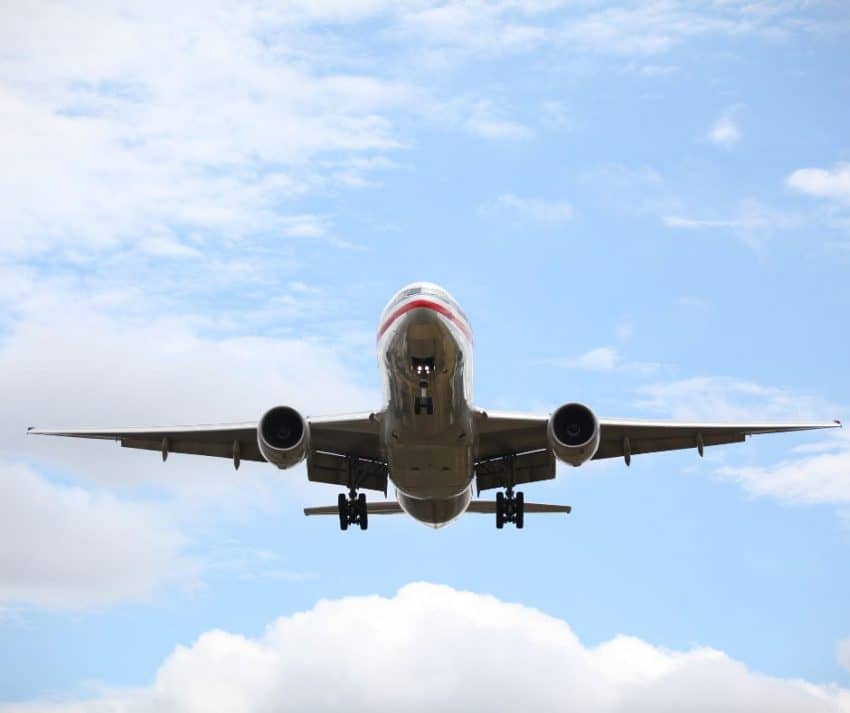 Updated DOT Law Makes it Harder for People to Fly with ESA Dogs
The year 2021 began with important news for ESA (Emotional Support Animals) owners. As of January 11th, 2021, U.S. Airlines the Department of Transportation (DOT) changed the laws governing airlines and ESA dogs. Basically, airlines don't HAVE to accommodate emotional support animals anymore. Before this rule change, the law required all airlines to accept ESA owners with legal paperwork from a licensed mental health professional.
This decision was a negative development for millions of ESA owners worldwide and a hindrance for people with special needs. There was some hope that some U.S. airlines would continue to accept ESAs voluntarily, but most, if not all, airlines have decided to end their ESA programs.
The only positive aspect of the new law is for owners of psychiatric service dogs, who have a right to continue boarding flights for free. PSD owners, who frequently suffer from the same mental health issues as ESA owners, still enjoy protection under the new DOT rules.
So, if you suffer from anxiety, OCD, PTSD, or other qualifying conditions it may be worth it to look into changing your ESA over to a PSD, especially if you fly a lot. Check out the video below to learn more.
Airlines Accepting ESA Dogs 2022
Despite DOT rule changes, some airlines continue to accept ESAs, but it is important to note that airlines' ESA policies are rapidly changing. This means the regulation of this new ruling allows airlines to decide whether or not to allow emotional support animals on their flights.
Most airlines phased out their ESA programs. So you should confirm your travel plans directly with the airline. Unfortunately, as of today, NO US-based airlines that allow ESA dogs anymore.
Airlines in the Americas (Central and South only)
Latam Airlines– Latin America's largest airline still accepts ESAs on flights to and from Mexico and Colombia, as well as domestic flights within Colombia. They do have flights that originate within the US, but most of them continue on to Central and South America.
Volaris– Volaris has also stated that it has no intention of discontinuing its ESA program. That's fantastic news for ESA holders who travel to and from Central America and on domestic flights within Mexico.
If you're deadset on taking your ESA dog on a US-based trip, and you have the money (and passport) to do so, I suppose you could take a plane from, say, a US origin to Acapulco, and from there to your final US destination. I'm not sure how that would work with things like animal quarantine and whatnot though, so I'm NOT recommending it.
International Airlines:
China Air-

Emotional Support Dogs only

KLM-

Emotional Support Dogs only from 4 months old and up

Singapore Air-

Emotional Support Dogs only from 4 months old and up
Other Airlines include Westjet, Norwegian Air, Virgin Australia, Air France, Asiana Air, and Lufthansa.
However, most airlines require you to submit your ESA documents 48 hours before departure. They typically require an ESA letter from a licensed mental health professional.
Why Don't Airlines Allow ESA Dogs Anymore?
Airlines stopped accepting ESAs because too many people abused and took advantage of the old regulations. They tried passing off all sorts of pets as an ESAs. Some people even brought exotic animals on flights—including peacocks!
Even people who stuck to more traditional animals played their part in ruining everything for the rest of us. Suddenly, every single dog was an ESA dog when it came time to board the plane. While some of them were legitimate emotions support animals with excellent manners, many weren't. Passengers and flight crew had to deal with all sorts of yipping, yapping, barking, jumping, and even pooping pets on just about every flight.
Now that the law doesn't demand that airlines allow ESA dogs to fly free, most have just stopped. Basically, if an airline can get away with charging money on something, they will charge. That goes for animals as well. Some will allow pets in the cabin for an extra fee, but they typically limit dogs to 20 lbs or less.
Honestly, though, while it's easy to write them all off as greedy corporate jerks, can you really blame them for dropping free flights for ESAs? Especially when so many people abused those policies?
Are There Any Exceptions?
Owners of psychiatric service dogs are still allowed to board flights for free. Many ESA owners have inquired whether their ESA is also a psychiatric service dog. The answer is no, though it is possible to train an emotional support animal to become a PSD in the right circumstances and with some effort.
The primary distinction between an ESA and a PSD is that a PSD must be individually trained to perform tasks related to the disability of the handler. ESAs, on the other hand, have no specific training requirements and can alleviate symptoms of mental illness by being present. In addition, unlike ESAs, which can be any animal, only dogs can be psychiatric service animals.
PSDs are permitted to board a flight in the cabin for free if the passenger completes the DOT's Service Animal Transportation Form. The passenger must self-certify on the form that their dog has been trained to perform tasks related to a disability.
PSD owners have a right to privacy and dignity: airlines are not permitted to inquire about the passenger's specific disability, and they are not allowed to require passengers to demonstrate the task their PSD has been trained to perform.
The form also asks for the name of the PSD's trainer, who can be the owner if third-party training is not required. This online training class may be helpful if you want to train your dog.
Of course, service dogs are still covered by the Americans with Disabilities Act, so they'll always be allowed on the plane regardless of any changes to ESA policies.
What do you think about the new law? Do you know of any other airlines that allow ESA dogs, particularly in the US? Share below!