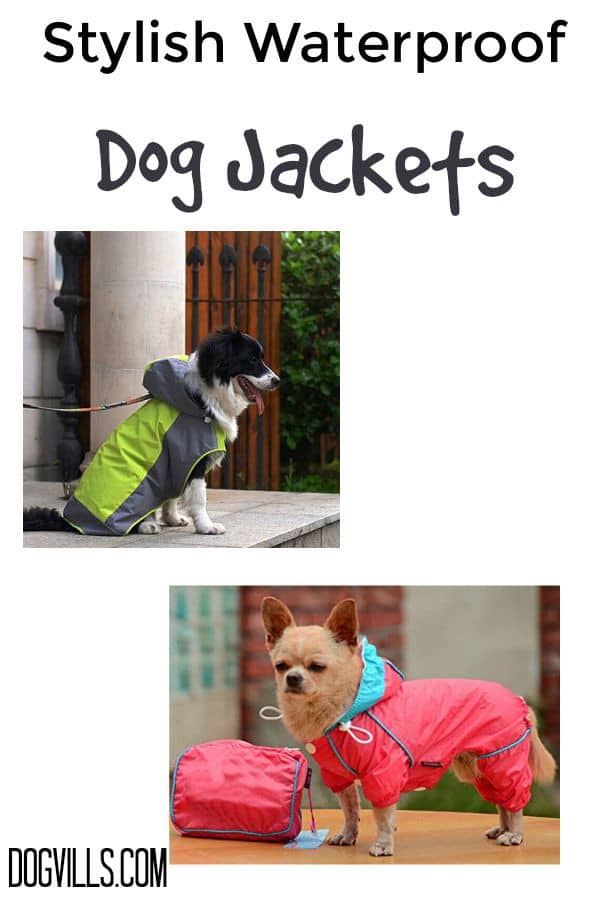 With the rainy or wet weather, it can be tough to take your dog out for a walk, but these Stylish Waterproof Dog Jackets are perfect for keeping them dry.  These jackets are great for dogs that don't like getting wet, but they also bring an element of style.  Not just an ugly dog jacket, but a cute accessory that your dog can look great wearing.
Stylish Waterproof Dog Jackets
Affiliate links included. Thanks for the support.
Fashion Pet Horse Blanket Style Waterpoof Dog Jacket:  This is a sleek jacket that goes onto your dog like a horse blanket would.  It straps on underneath and is a great choice for a dog that doesn't like having clothing pulled over their head.  This waterproof dog jacket comes in multiple colors and sizes.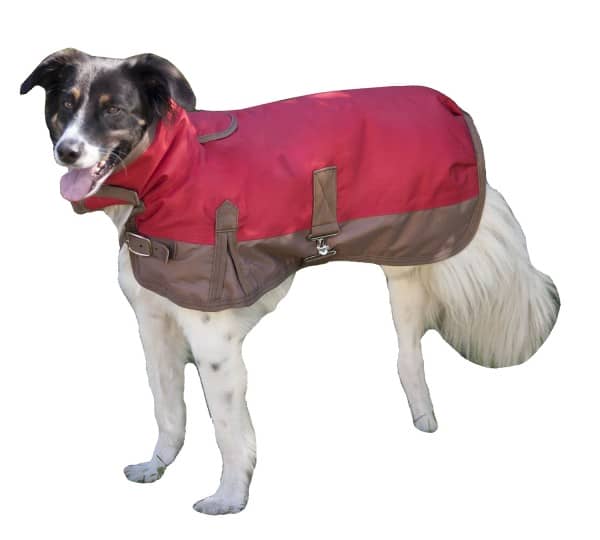 iPet Hooded Waterproof Dog Jacket:  This activewear for your dog is an amazing piece that is cute, fun and available in multiple colors and sizes.  Your dog will look cute while being protected from the rain and snow.  The hood even covers their head nicely so the rain doesn't get in their eyes.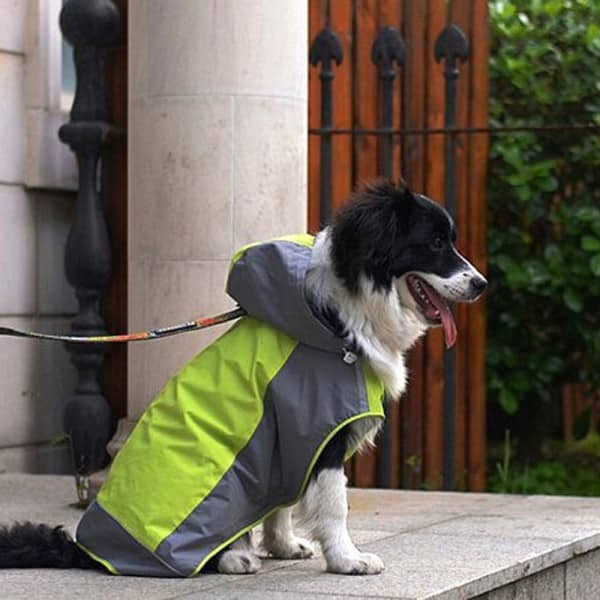 iPet Hooded Polyester Waterproof Dog Jacket with Legs:  This is like a little miniature track suit for your dog!  So cute and fun for your puppy to wear their own full body waterproof jacket.  This comes in multiple colors and sizes but is designed for smaller dogs.  Some dogs won't like the legs, but others like being fully clothed and protected.  Try this out on your smaller dog.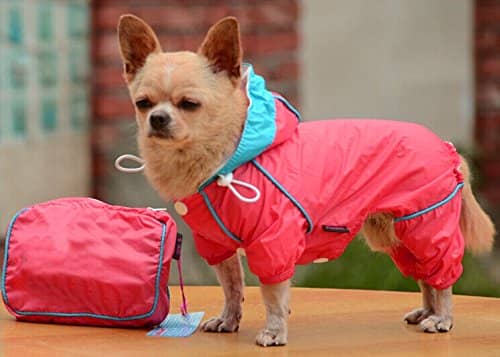 Classic Yellow Rain Jacket For Dogs:  This is a classic bright yellow rain jacket for your dog.  It is styled to have a flared bottom and hat that will cover your dogs head as needed.  This is a super cute and fun classic jacket for your dog of any size. If you can find little dog rain boots and hold a miniature umbrella over them it would be an adorable outfit for a picture! Who says a dog can't look cute and fashionable?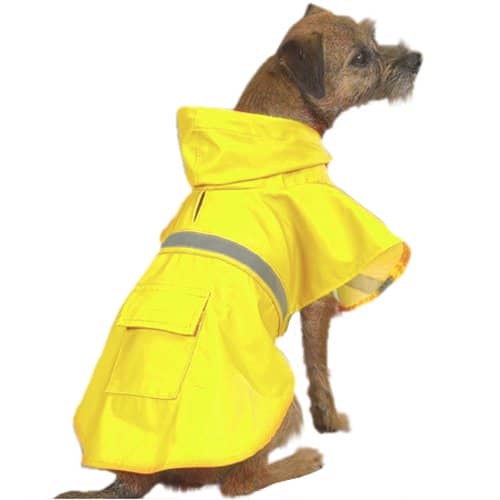 RC Pets Floral Print Waterproof Dog Jacket:  This is such a cute stylish waterproof dog jacket!  This floral print is great for the fashionable pup that wants to go out for walks in the rain and we weather.  This is made for a medium to large dog, but other sizes and colors may be available from this brand.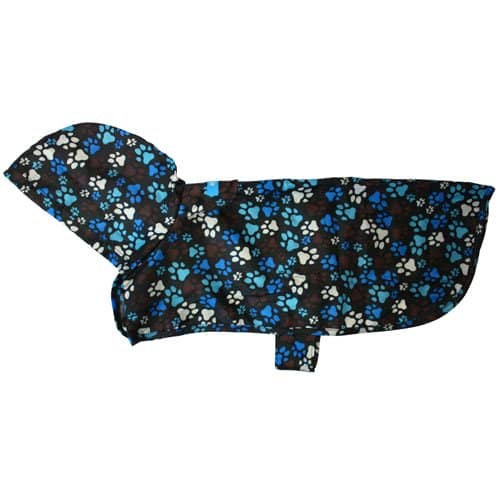 If you are looking for stylish and fashionable yet functional waterproof dog jackets these are some of the best.  Have fun shopping for your dog today!
Do you think your pooch would be totally stylin' in one of these waterproof dog jackets? Which would you buy?