When you first bring your puppy home you believe it will be the best experience ever.  Then you wake up to shredded pillows and puppy messes all over your floor, and these 7 Great Puppy Training Books are suddenly a necessity.  No matter what kind of puppy you have, or your training needs – these books are great resources.  Learn how to housebreak, obedience train and treat train with simple steps within the covers of these books.
7 GREAT PUPPY TRAINING BOOKS
Affiliate links included below.
How To Raise The Perfect Dog Through Puppyhood And Beyond: This book is perfect for the owner of a high strung or stubborn dog.  These methods are pretty hard and disciplined, but when utilized in a loving manner puppies will thrive with the obvious direction.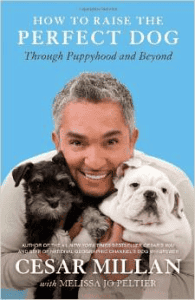 The Puppy Primer:  This is a great choice for starting from day one.  You are given the tools to start training your puppy from the moment they enter your home.  Great tips on housebreaking, crate training and more.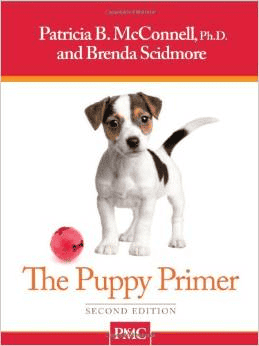 Puppy Training A Week By Week Guide:  This puppy training book is a wonderful source that takes things piece by piece in a slow manner. Breaking down needs week by week keeps owner and puppy from becoming overwhelmed too easily.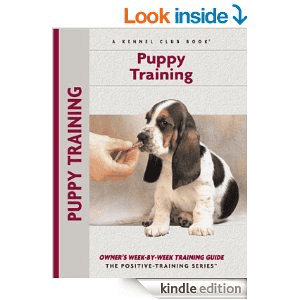 How To Housebreak Your Dog In 7 Days:  This one is the one most people want right away.  Housebreaking any bet can be frustrating, but this will help you to stay on top of things and make it happen quickly and easily.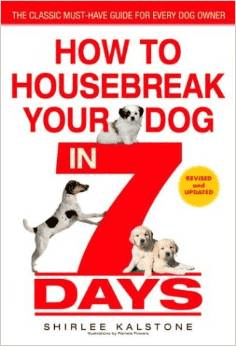 Puppy Training For Kids:  This is a great book for the whole family, but really focuses on the kids role in training your pets.  From housebreaking to crate training this book is full of tips kids can follow to train their puppy to be a great companion.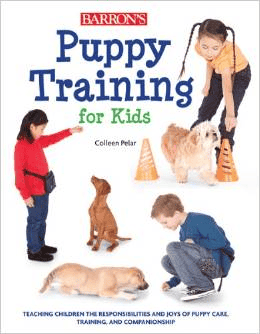 How To Raise A Puppy You Can Live With:  This book is a great easy to read resource that has practical tips to follow in training your puppy.  Understand more about the puppy growth process, their demeanor and how to easily train your puppy to be a well behaved and much loved member of your family.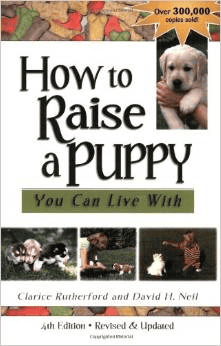 Puppies For Dummies:  While some may think this book is just a joke, it really is a great resource looking at simply and effective ways to train your puppy.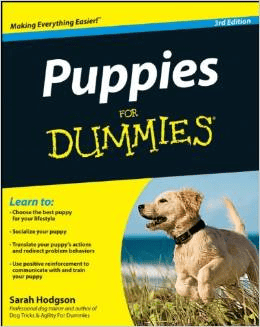 No matter what kind of puppy you have brought home, these books are going to offer you excellent tips and resources on how to train your puppy to be obedient, fun an a great companion to your children and yourself.
Do you have any favorite puppy training books? Share them in the comments!