If you are thinking of bringing home a small dog, here is our list of 5 most obedient small dogs!  No one wants a dog who runs your home right?  I have had 3 small dogs (none of whom I added to this list actually) and they have all been really obedient!  It is all in the training, but some are more receptive than others.  Check out this list of 5 most obedient small dogs.
5 Most Obedient Small Dogs
Mini Poodle: Now before you go dismiss this cutie because you think he's a 'prissy' dog, don't.  You can groom him to look like a 'regular' dog, you don't have to groom him like a show dog, if that helps your choices any.  Poodles are smart dogs no matter what size.   He is very trainable and intelligent, which makes him obedient!  Oh, not to mention that they excel in obedience competitions.  Smart, compact, and obedient?  Sign me up!  Or rather, just bring one home. 
Papillon: This cute little dog has ears and face hair that look like he's got a butterfly on his head (his name actually means 'butterfly-eared' in French).  He is obedient, but high energy, so keep him moving!  The papillon is also a great companion dog as long as you are showing him love and affection right back.  He will be great around your kids too, and if you socialize him, he will love other house pets and dogs he comes across.  Like any other dog, he needs to walk for exercise, playing is fun and helps to keep him active but don't forget to walk!  
Pembroke Welch Corgi: If he is good enough for the Queen, he is good enough for me!  He was bred to be a working dog, and working dogs are eager to train and obedient.  He is ranked #11 in Stanley Coren's The Intelligence of Dogs.  This guy is affectionate and who can resist his adorable face!  In addition to being so cute, you have a compact little alert system, as he will really only bark when necessary.  
Miniature Schnauzer: A mini version of the big guy!  He is a great guard dog, but isn't inclined to bite (like some other guard dogs out there).  He's got a double coat with a  wiry exterior and softer undercoat.  Because of this his shedding is minimal.  Some may call him a non-moulting dog, but that isn't 100% true, all dogs do, but it is minimal.  A bonus of the Mini Schnauzer is that he can tolerate being alone, where that typically bothers most small dogs.  That doesn't mean you can leave him for days on end. It just means he's less likely to suffer from separation anxiety when you go to work.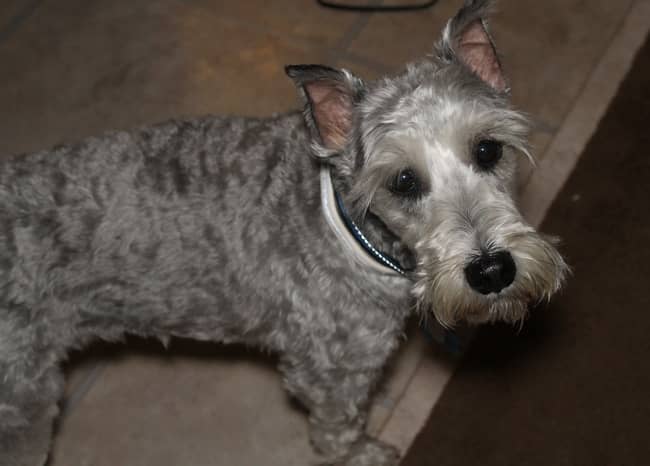 Pomeranian: Just might be the smallest protector out there!  He tends to be aggressive towards other animals, while he is obedient, he does best when he can have you all to himself.  Something about small dogs, they tend to not be aware of their size.  He has a tendency to bark at stimuli, and if you don't get him in check, it could be a problem (small dog get a bad rap for being yippy, but you can stop it).  So if you are a one dog family, kids or no kids, your pom will fit right in!
In reality, it is all in how you train your little four-legged friend.  ANY dog can be one of the most obedient dogs. Just like any dog on this list can become a tiny tyrant without the right training. You can not bring home a dog and expect him to obey you just because the stats of his breed says he is obedient.  You need to teach that to him, it is just that some are easier and quicker to train than others.  
One final word: These lists are curated based on research, personal experiences and experience of friends and family, yet like many things in life, they are subjective. We strongly encourage you to voice your opinion in the comments, share your thoughts about your favorite breeds and help make these lists even more useful to your community of fellow dog lovers.
What are your favorite small breed obedient dogs?  Share with us in the comment section below!