You have landed in the right post if you are searching for grooming hacks to make life easier!  
Let's face it, not all dogs like to be groomed (I know my Lola really hates to have her nails trimmed!)  
Also, why is dog shampoo so expensive?
It costs more than mine!  
Anything to make life a little easier right?  
Isn't that what it's all about?  
Check out these 5 grooming hacks to make life easier, and leave you more time to play with your furry friend!
5 Grooming Hacks to Make Life Easier
Affiliate links included below. If you make a purchase, we earn a commission at no extra cost to you.
1- Dremel for nails
My mom recently purchased a special nail grinder for her dog
.  Sure it came with a shield and everything, but it is actually more difficult to use.  A Dremel
will do the same thing for his nails.  It doesn't put pressure on the quick of the nail (which is why it is impossible for me to do my own dog's nails).  Sanding down his nails leaves them smooth and not rough like when they are clipped.
2- DIY Shampoo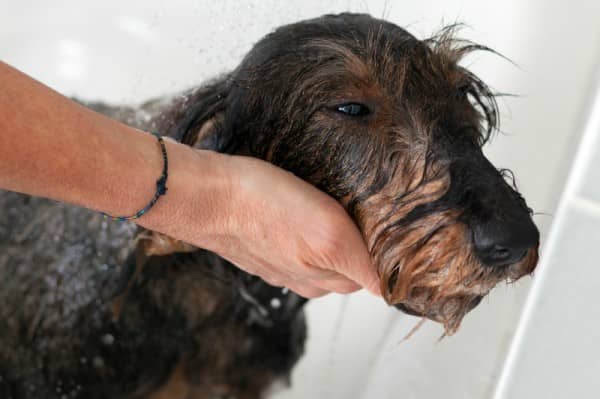 Why is doggie shampoo so expensive?  I am all about saving money where I can, and this is one of those things.
What You Need
How To
Using a large spray bottle, put 2 cups of warm water and ½ cup of white vinegar and add ¼ cup of Dawn dish soap (they use this stuff to get oil spills off of animals, so it works!)
You can get a nice smelling lavender (or regular whatever you want).
Shake it until bubbles appear, and then let them recede.
What about the baking soda?  
Ahh, yes this is for super smelly dogs.  Before shampooing, create a paste using 4 parts water to 1 part baking soda and rub it all over his coat down to the skin.
You use baking soda in your fridge to eliminate odor, right?  Same idea.  Once you apply, then you can shampoo him off.


3- Muddy paws
Spring is like muddy paw season.  Not my fave.
I know people who have taught their dogs to wipe their feet.  Good for them, mine never got the concept.
So instead, I keep baby wipes
near the door.  When they come in, they sit, and I can clean off their paws.  This is great because #1, I always have baby wipes (they are like a staple in a mom's life) and #2 I don't have to vacuum quite as much!
4- Vacuum
Most dogs either run from the vacuum or try to attack it (mine does).  You can also use it for grooming!
Got a hairy dog? (or not-so-hairy)  You can attach various attachments that come with the vacuum, or you can look into the Dyson Grooming Tool.
 You will definitely have to change the bag or clean the filter, but it gives you a good headstart on brushing your dog!
5- Hairy mess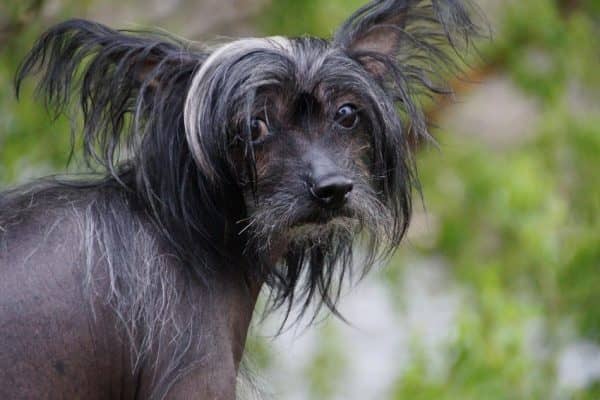 So once you have brushed your dog, how do you get every bit of dog hair on the furniture?  
Invest in a pair of rubber gloves!  Put them on, run the faucet to get them wet, and then run your hand along the furniture and it magically will pick up the hair (or pile it into a nice ball so you can pick it all up).
Grooming your furry friend can be a task that you just try to avoid doing, but it has to be done, and someone has to do it.
Anything to help make it easier right?  It is about less work and more play!
If you are spending all your time cleaning up from a grooming session or vacuuming up from muddy paws, you have no time to play.
What are some of your favorite grooming hacks?  Share with us in the comment section below!