Looking for cozy sweatshirts for dog lovers that you'll never want to take off?
Check out these 15 fabulously comfy picks from our dog lover's themed hoodie shop!
I know you'll adore them as much as we do!
Check them out & stay warm in style on those chilly fall nights!
Related: 10 Adorable Dog Lover Coffee Mugs to Brighten Up Your Morning
Cozy Sweatshirts for Dog Lovers
This post contains affiliate links. If you make a purchase through these links, we earn a small commission at no extra charge to you.
1. Dog Mom Life is Ruff Sweatshirt
This Dog Mom Life is Ruff hoodie
definitely represents my life! I have a very spirited, high-energy dog who definitely keeps us on our toes!
Still, I'd take a ruff life with my dogs over an easy one without any day!
Don't miss these I Love My Dog Sweatshirts. You will absolutely love them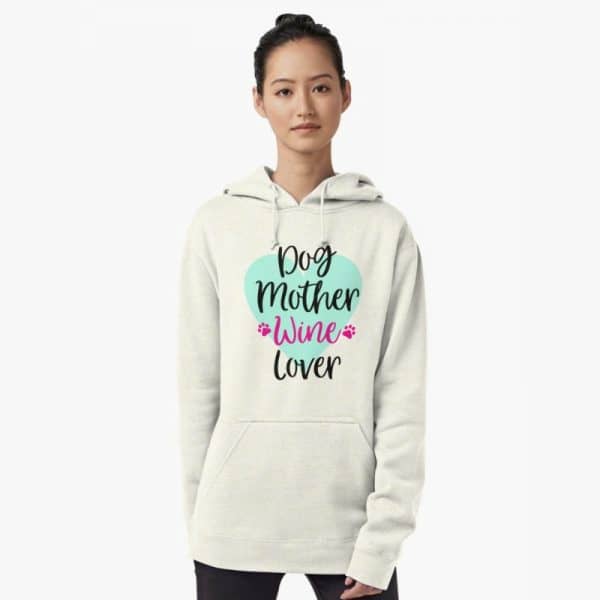 Some days, you just want to snuggle your dog and drink a good glass of wine! Tell the world that you're a wine-loving dog mom with this sweatshirt!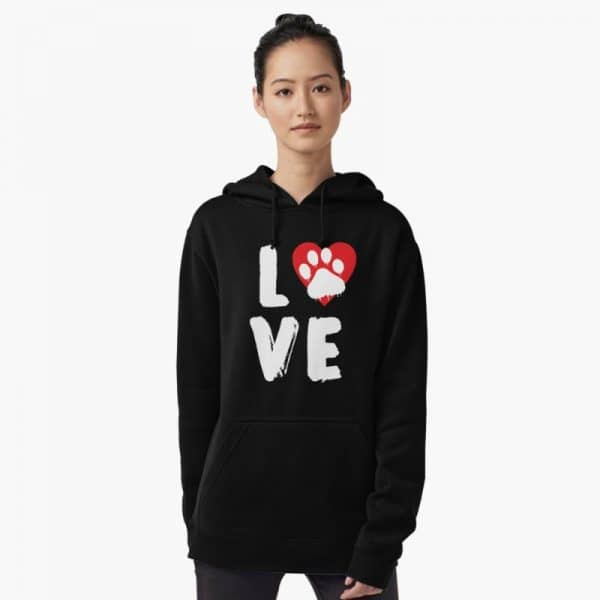 Tell everyone that your dog is always in your heart with this sweet love paw sweatshirt for dog lovers! I've heard of wearing your heart on your sleeve, but I prefer to wear a paw on my heart!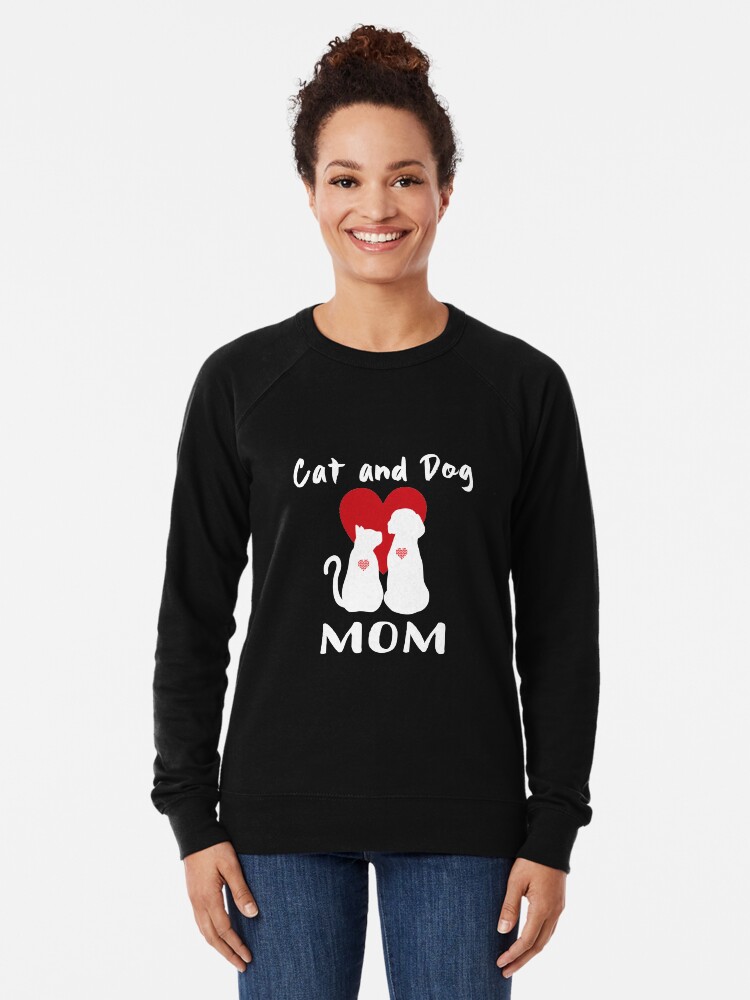 Very few things in this world make me as happy as puppies do, except maybe my cats!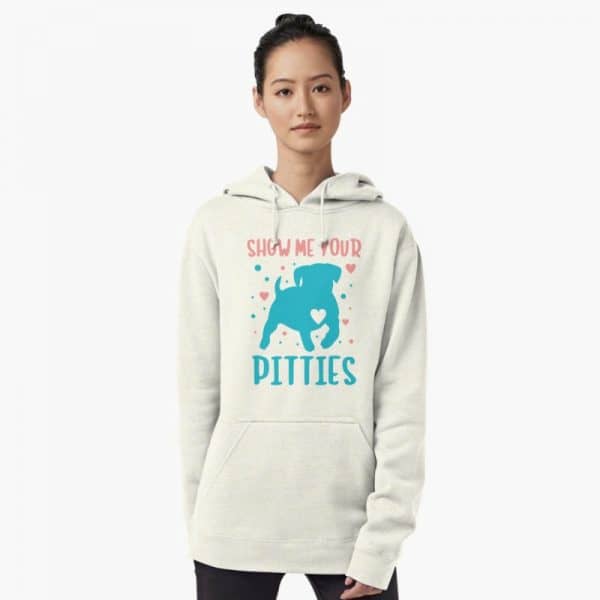 This Show Me Your Pitties sweatshirt definitely tells the world that you love your pitbull…and that you have a great sense of humor! It's definitely one of my favorite sweatshirts for dog lovers!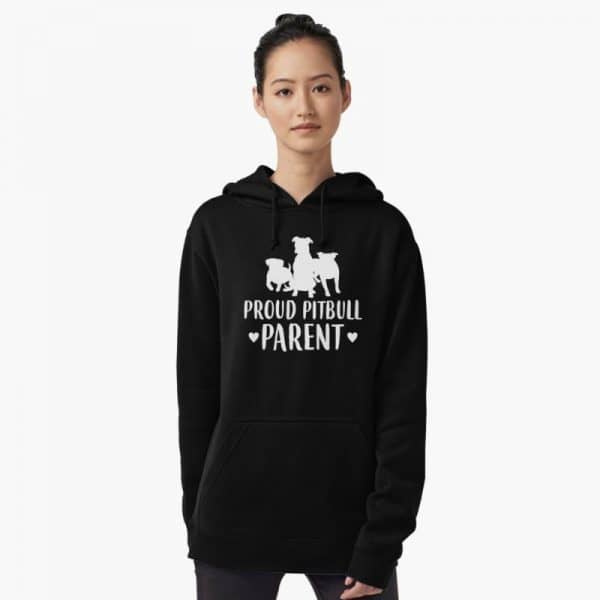 We pit parents need to tell the world that we're proud to have a pittie in our lives! Wear your pitbull parentage with pride with this hoodie!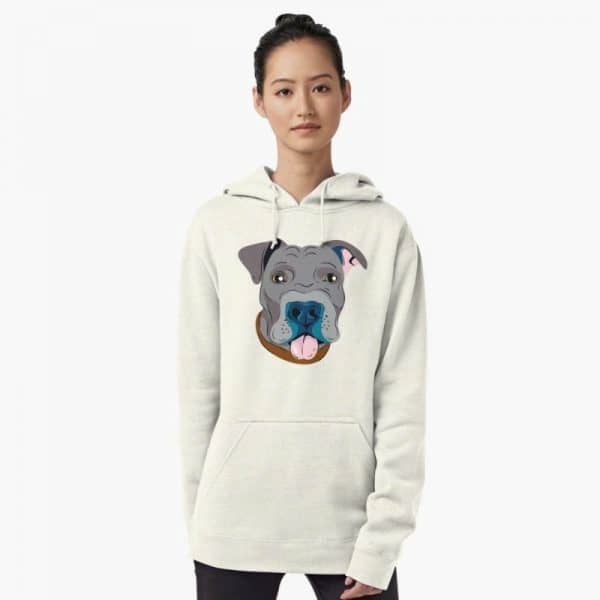 I am so in love with this adorably sweet pit bull graphic hoodie. Doesn't that face just make you smile?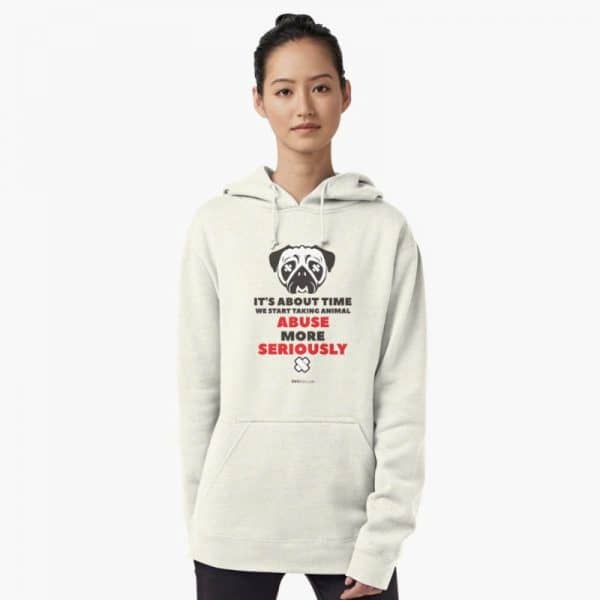 Nothing makes me angrier than animal abuse. There's really no excuse for it at all. While most of our shirts are funny and lighthearted, I love this one because it makes a statement and lets the world know that I won't tolerate animal abuse.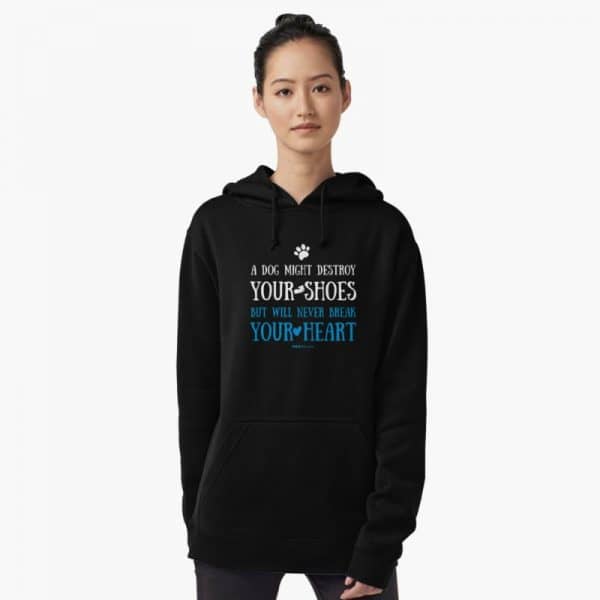 This one is my all-time favorite sweatshirt for dog lovers! The only time a dog will break your heart is when it's time to say goodbye.
Until that sad day, your dog may eat every last pair of shoes you own (trust me, it can happen), but at the end of the day they'll still be there to make you smile!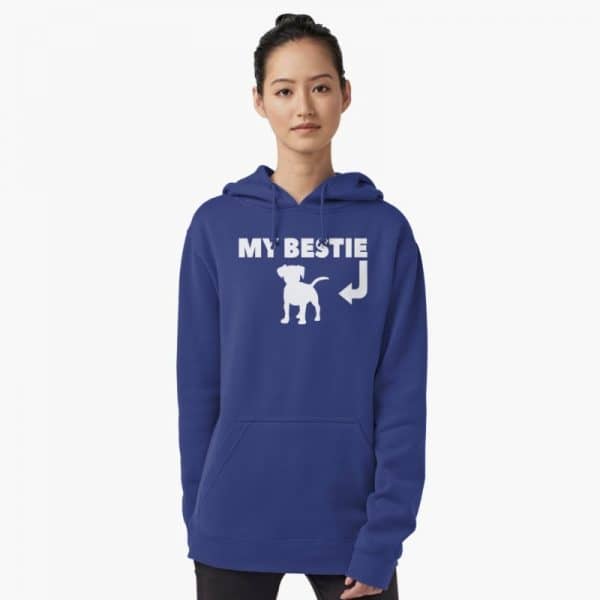 Tell the world that your dog is your best friend with this darling hoodie! While I do love my human friends, my dogs truly are my besties!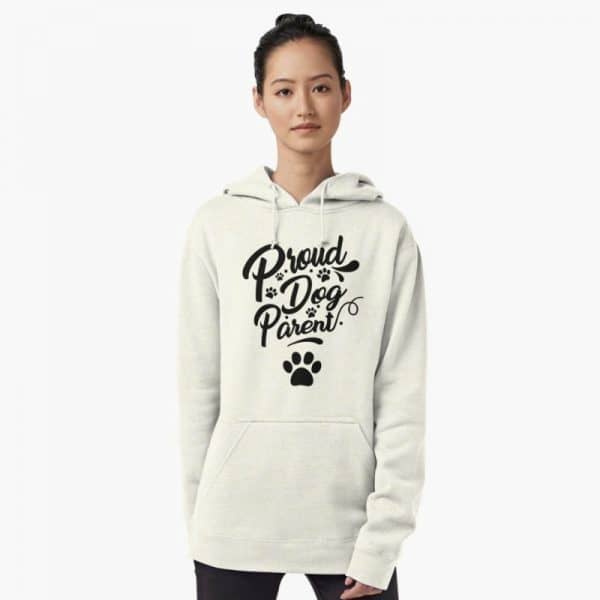 Simply stated, I am a proud dog parent, and this sweatshirt lets me tell everyone I meet! Wear it to the dog park or on your morning run and I bet you'll meet other proud dog parents who will want to know where you got it!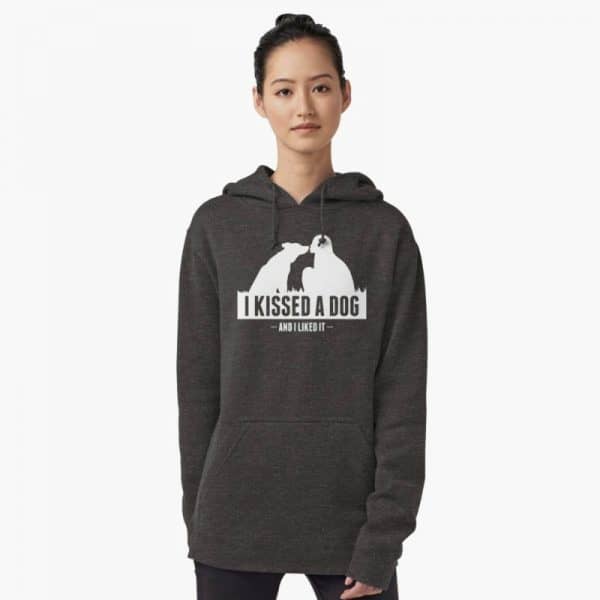 If you've kissed more dogs than people, this is the hoodie for you! I kiss my dog every day, and I'm not ashamed to admit that I like it! 😀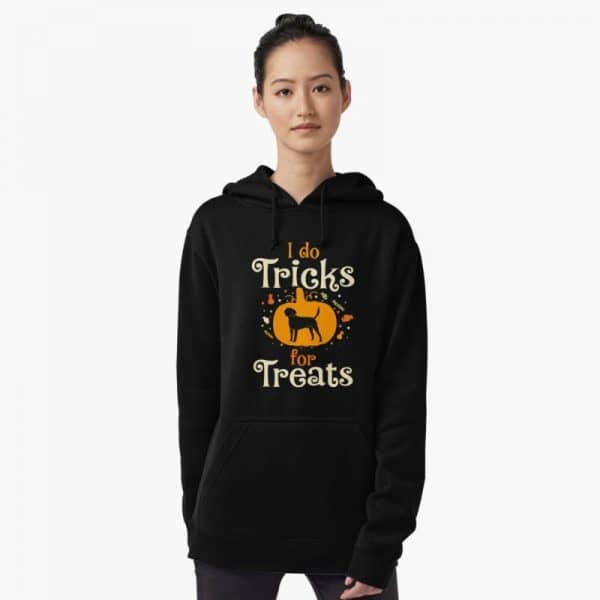 Every year, I like to get a new Halloween shirt to wear when I take my son trick or treating. Well, now he's too old to go (or so he says), but I still go out with my friend and her toddler. I'm so wearing this hoodie
when we go out this year!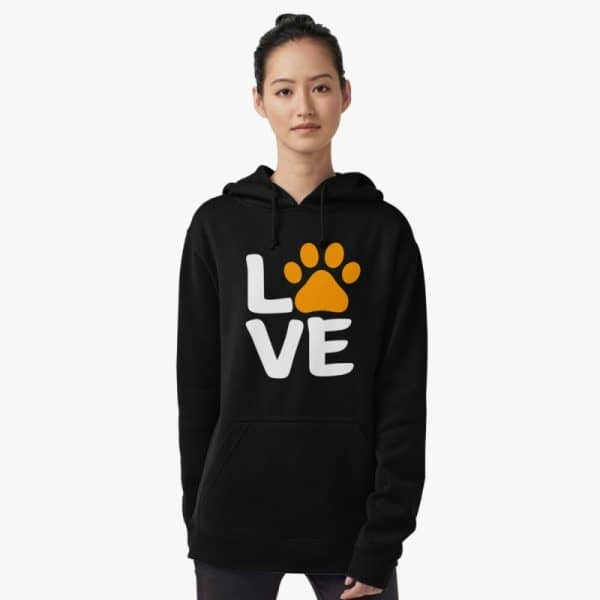 If you want a simpler Halloween dog lover's hoodie, grab this darling orange love paw sweatshirt! I definitely need to add it to my fall hoodie rotation! It's great because you can wear it all season long.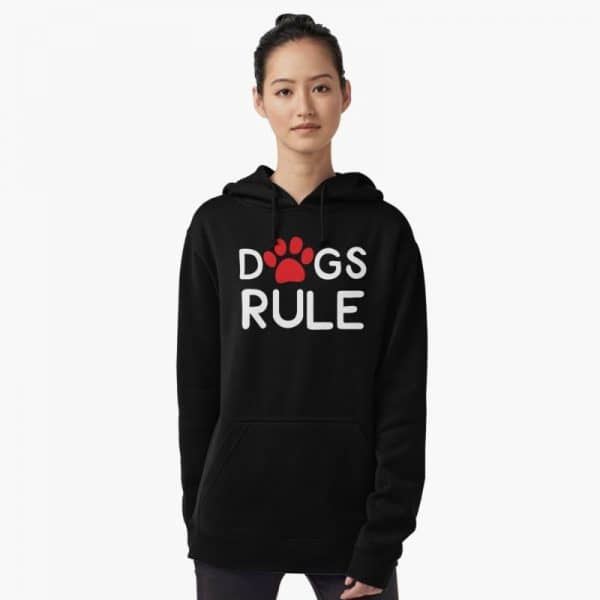 Last, but certainly not least, these two words on our Dogs Rule hoodie sum it up nicely, don't they? In my house, dogs definitely rule the roost! Just don't tell them I said that, please!
FYI, all of these designs also come in dog t-shirts for humans, so keep that in mind for warm summer days.
Which of these sweatshirts for dog lovers is your favorite? Tell me below!